The Galaxy S9 is one of the stars of this year's MWC show in Barcelona, at least when it comes to flagship Android devices. As we've already told you, there are many things to appreciate about Samsung new smartphone, even if it is a Galaxy S8 lookalike. But one of the Galaxy S9's best tricks and something Samsung didn't even address on stage or in its marketing press materials comes from Google. And it may turn out to be the phone's best feature, even though you won't notice it until several months from now.
It's called Project Treble, and most Android users don't even know what it is. However, the die-hard enthusiasts should be thrilled to hear that the Galaxy S9 has Project Treble support. Introduced last year when Google unveiled Android 8.0, Treble represents Google's newest initiative to help device makers release Android updates faster than before.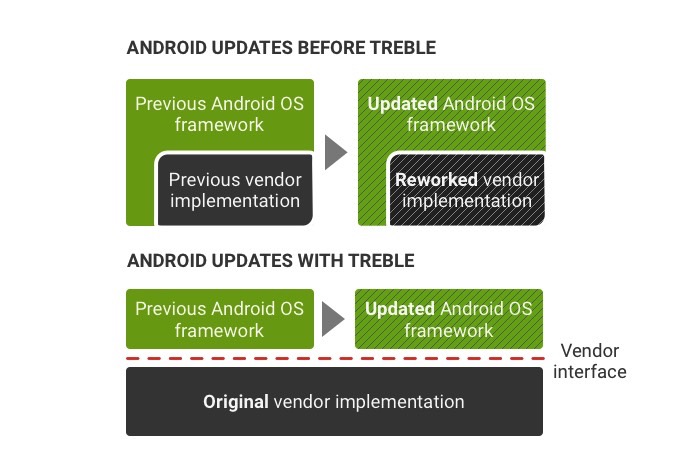 As Google explains in its documentation,Treble separates device-specific lower-level software written by silicon manufacturers from the Android OS framework. That means Samsung will be able to push software updates to Treble phones without waiting for Qualcomm to update its own software for a new Android release.
While Samsung failed to mention Project Treble support during its press conference on Sunday, SamMobile has learned that the Galaxy S9 does indeed support the awesome new feature. This makes sense, since Google did say that all devices launching with Android 8.0 out of the box will be Treble-enabled. The Galaxy S8, meanwhile, which was just updated to Oreo, doesn't support Treble.