Even if Samsung were to somehow prevent all the Galaxy Note 8 leaks that are yet to come, we'd still have a pretty good idea of what the phone will look like. We'd also know what kind of power to expect from a device that's going to be largely a Galaxy S8 on steroids. The Note 8 will have a built-in stylus and associated software features, as well as a dual lens camera on the back.
A pair of leaks including a BGR exclusive earlier this week showed us the alleged rear design of the phone. Spoiler alert: it's not a pretty sight. And a case maker already created renders to highlight accessories for the unannounced smartphone.
Olixar's renders show a device that's similar to the Galaxy S8. However, the horizontal dual lens camera is present on the back. Next to it, we find the heart rate sensor and the fingerprint sensor. That's right, Samsung could be choosing to stick with the strangest Galaxy S8 design decision, in spite of the criticism it received. Apparently, on a Galaxy phone as big as the new Note, that's the only place that would fit a fingerprint sensor, no matter how hard and/or awkward it might be for the user.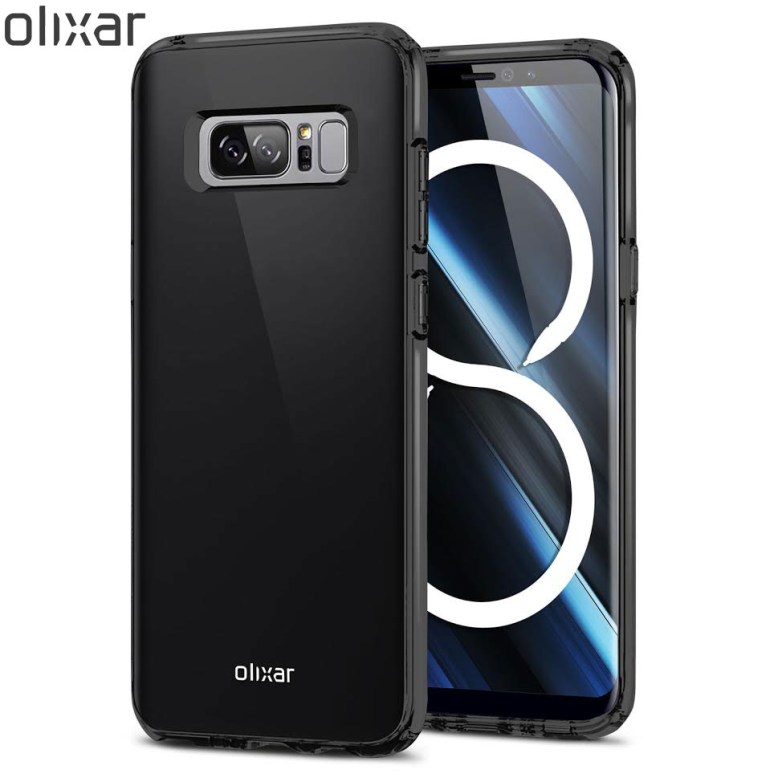 The camera-and-sensor assembly also comes with a rather big bump, according to previous leaks.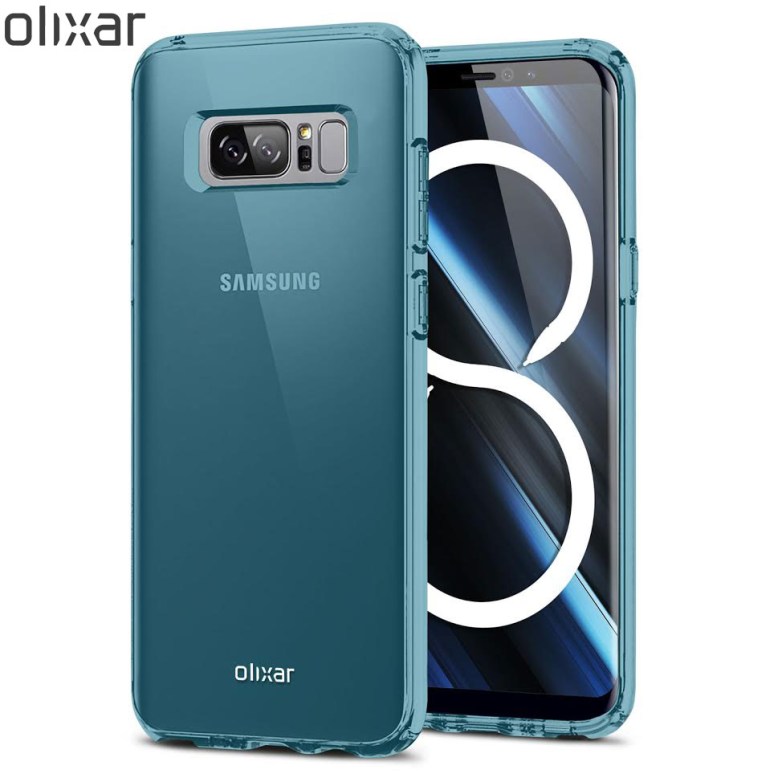 But Olixar's renders make the bump almost disappear, showing cases that have a recess to accommodate the rear camera assembly. This seems to suggest the case will be somewhat thicker than expected, to make up for that bump.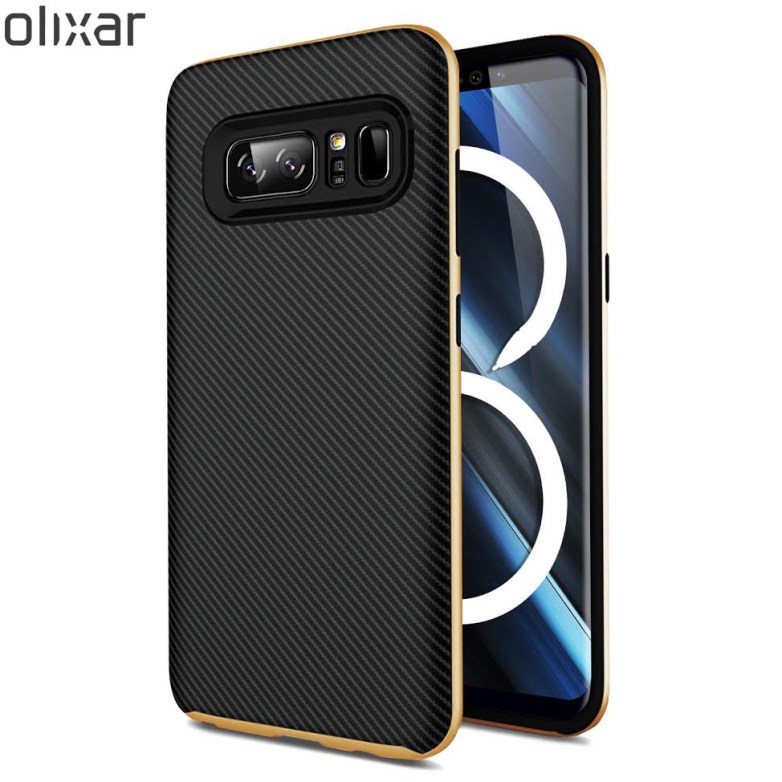 As seen in these images, Olixar will have a variety of Galaxy Note 8 protective cases to choose from both when it comes to design versions and color options. They're already available for sale on MobileFun.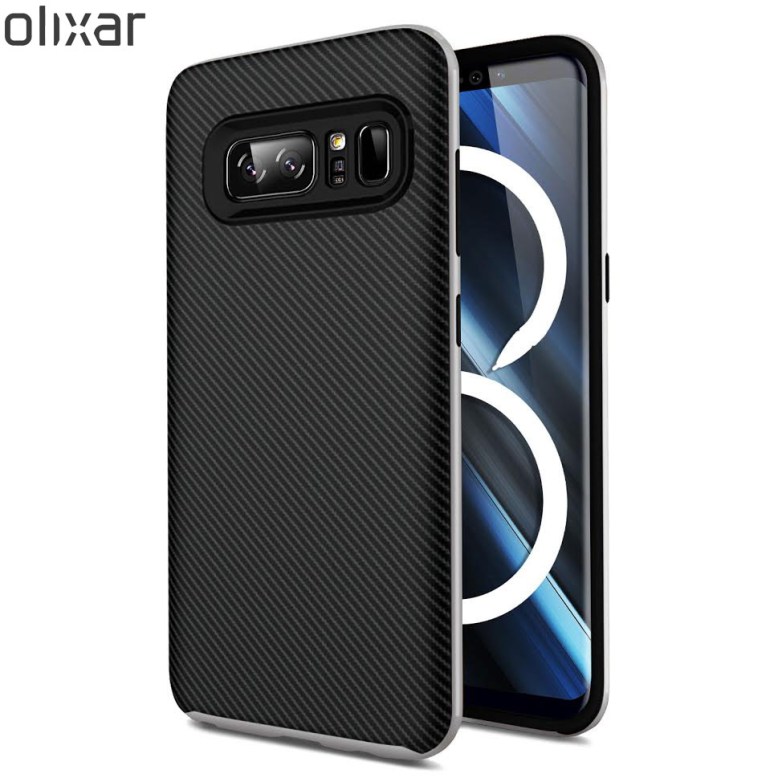 The Galaxy Note 8 should launch in late August during a New York-based Unpacked media event.