Dell on Tuesday unveiled a bunch of new products across its various product lines. We've got new Inspiron laptops and All-in-Ones, Alienware gaming laptops, a slew of new monitors, but also a brand new family of gaming laptops that are supposed to be easy on both the wallet and the eyes.
Meet the Dell G laptop line!

Dell G Series
We're looking at four Dell G laptops spread across three series: G3 (15-inch and 17-inch), G5 (15-inch), and G7 (17-inch) – pricing starts at $749 (G3 15), $799 (G3 17), $799 (G5 15), and $849 (G7 17). Eight-gen Intel chip power these machines, and they come with up to Nvidia GeForce GTX 1060 graphics cards inside. The Dell G laptops also come with a variety of ports, including USB-C, HDMI, Gigabit Ethernet port, regular USB, and SD card readers, and support dual drives including SSD of the PCIe variety. Expect the more expensive laptops to offer high-screen resolution displays of up to 4K UHD, and all four models will deliver huge cooling vents and dual-fans to maximize cooling.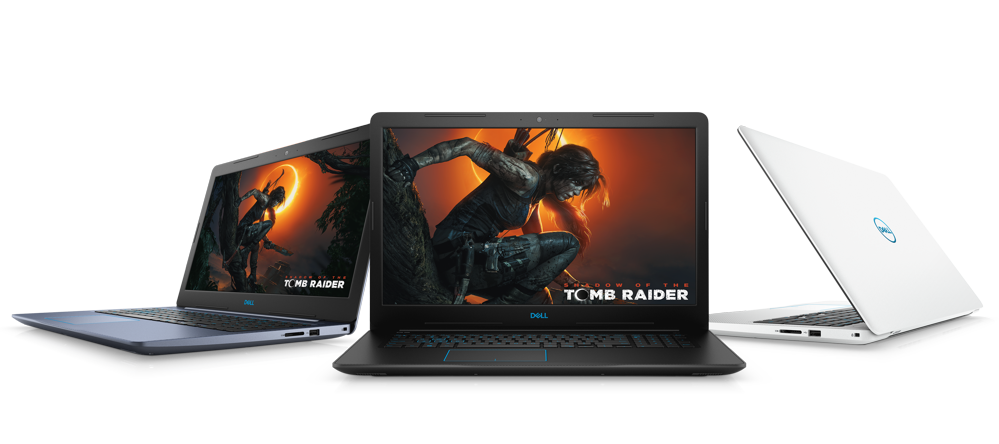 Alienware
Available this April, the new Alienware 15R4 and 17R5 are also gaming laptops, but these models pack the brand new Core i9 chips that Intel just unveiled in China. Expect 15.6-inch or 17.3-inch display with up to 4K UHD resolution, support for AMD Radeon RX570 or Nvidia GeForce 1060/1070/1080 graphic cards, up to 32GB of RAM, dual storage configurations of up to 2TB (of which max 1TB of PCIe SSD), 2.0 speaker configuration and 7.1 digital sound. Connectivity-wise, we're looking at USB-A and USB-C ports, Thunderbolt (USB-C), Alienware Graphics Amplifier Port, HDMI 2.0, Ethernet, and Mini-DisplayPort.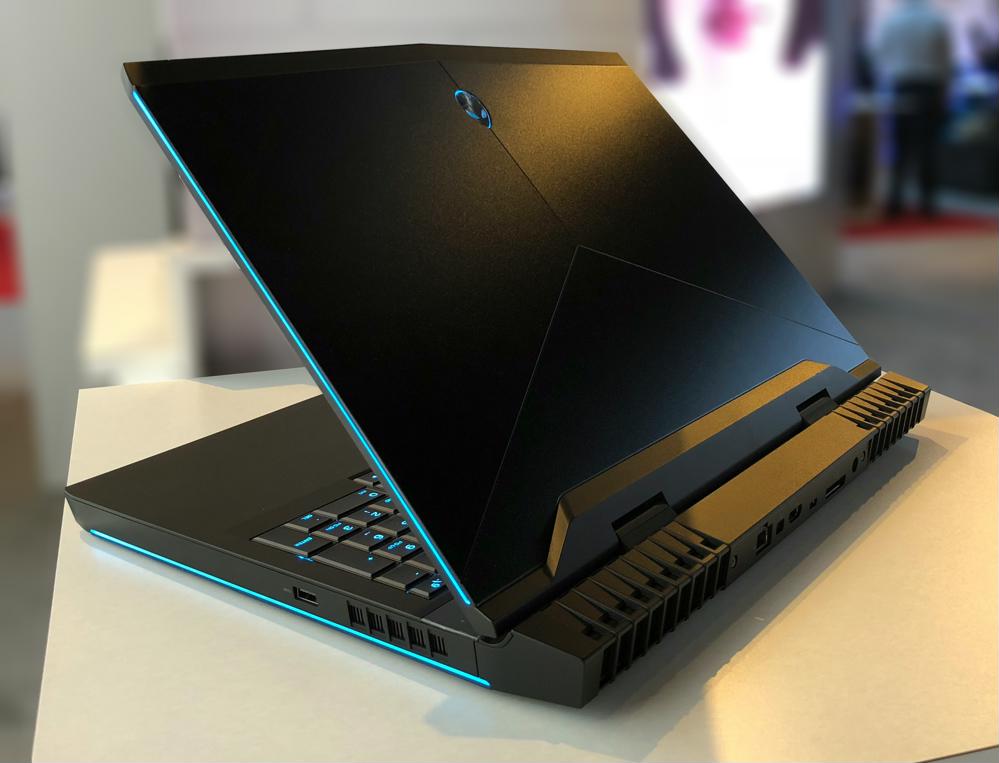 The 15-inch laptop starts at $1,400, while the 17-inch gaming beast costs at least $1,550.
Dell Inspiron 15 7000 2-in-1 Special Edition
The Inspiron 15 7000 2-in-1 Special Edition is a brand new Dell laptop available today, starting at $1,299.99. Unlike gaming laptops, this one is supposed to be more of a portable, sleek device. We're looking at a 4K UHD display, narrow bezels, Nvidia GeForce MX130 graphics, built-in Dell Active Pen. Intel Core i7 chips and 16GB of RAM power the notebook, and you can expect a slew of ports, including traditional USB and the brand new USB-C kind.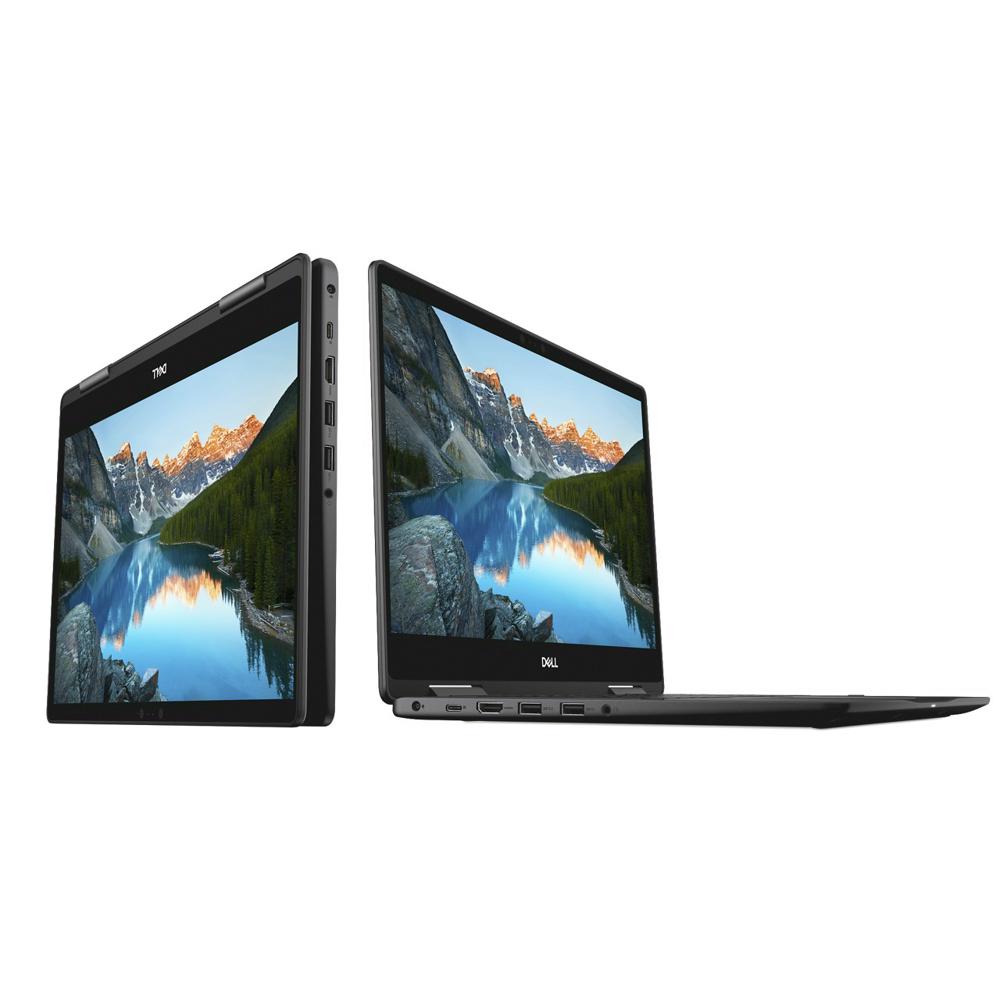 Dell XPS 15
Joining Dell's XPS 15 2-in-1 that was announced a few months ago, we have the brand new XPS 15 laptop, which will be available for preorder on April 16th on Dell.com. The notebook sports a 15.6-inch 4K Ultra HD InfinityEdge display, up to Core i9 processor, up to Nvidia GeForce GTX 1050Ti, a variety of storage options including SSD and HDD hybrids, and battery life of up to 21.5 hours. Yes, the ports are all there, including Thunderbolt 3 (USB-C) with charging support, USB-A, HDMI, and SD card adapter.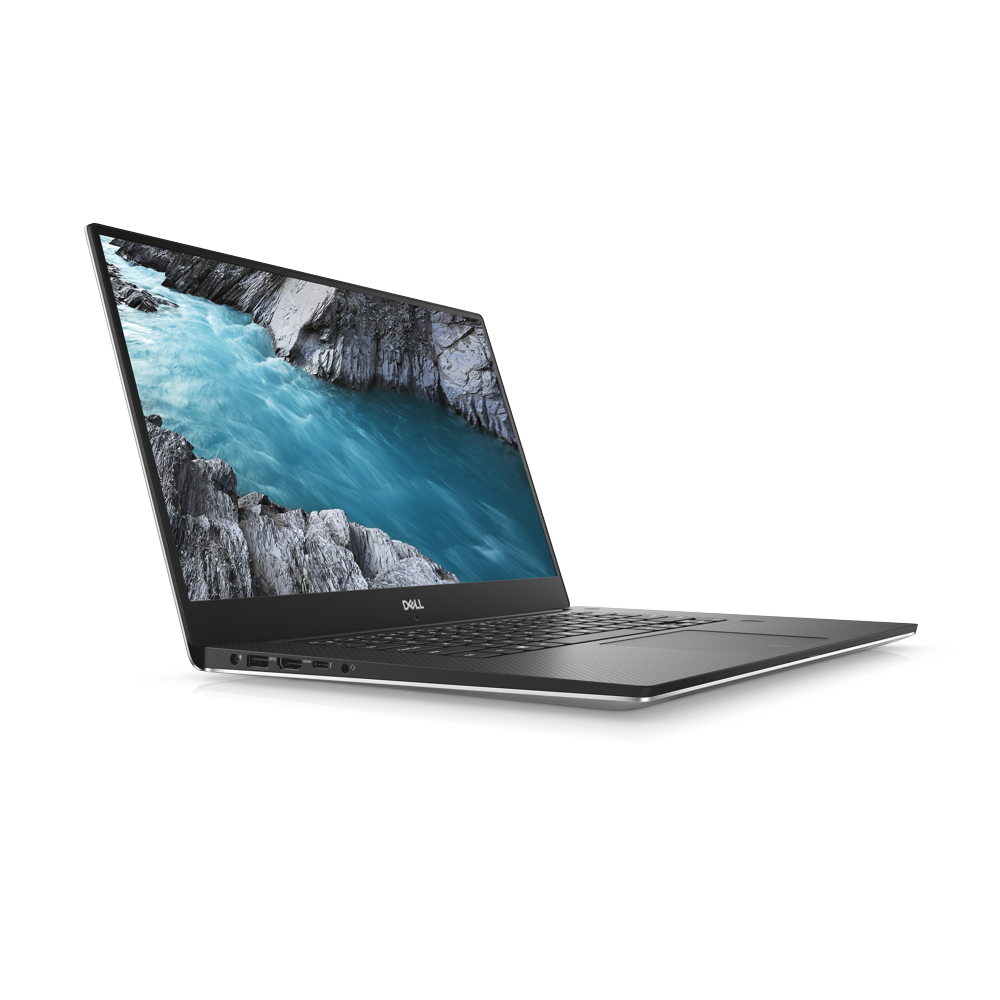 Dell All-in-Ones
Dell also unveiled four new All-in-One desktops, including the Inspiron 22 and Inspiron 24 3000 AIO, the Inspiron 24 5000 AIO, and the Inspiron 27 7000 AIO. Obviously, the higher you go in these size and numbering system, the more expensive your Windows 10 home computer will cost. The starting prices are at $399.99 (3000 AIO), $849.99 (5000 AIO), and $999.99 (7000 AIO) – the stations are available from Dell.com with the exception of the 7000 series which launches in late May.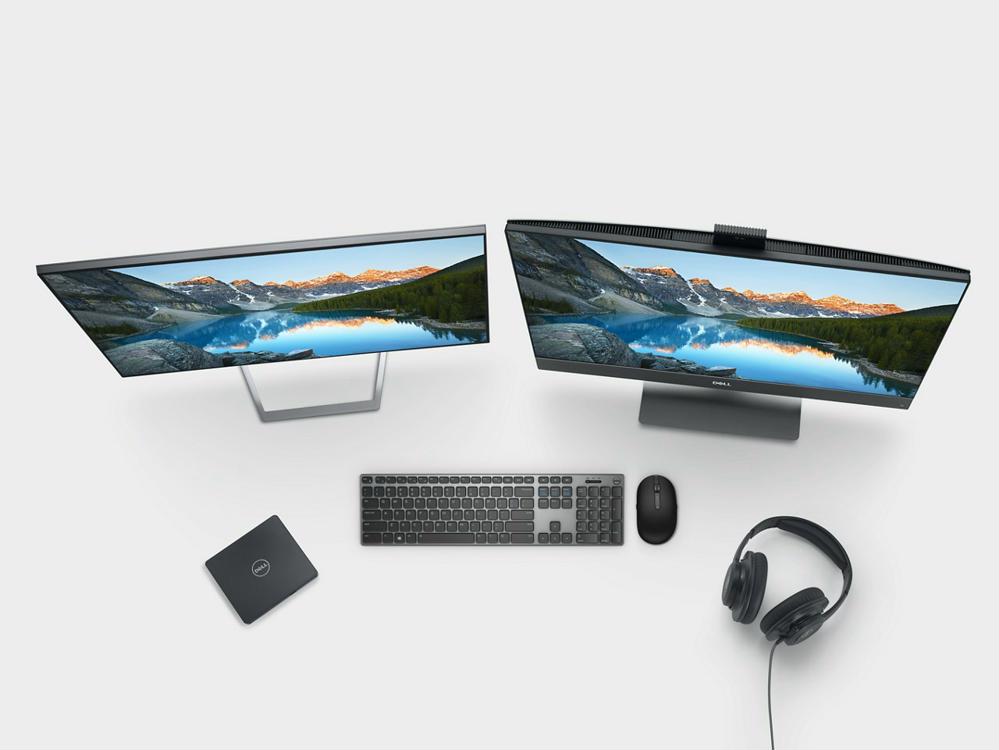 Dell S Family Monitors
Dell's new monitors have been available for a couple of weeks now. We're looking at various screen sizes, from 23-inch to 27-inch, with prices starting as low as $199.99 and going all the way up to $329.99, depending on what you need. We're looking at Full HD monitors, with built-in speakers (for $10 extra). Look for the new S Family monitors online over at Dell.com.