Google just can't catch any breaks when it comes to leaks this year. With less than two weeks to go until the October 9th Pixel 3 press conference, Best Buy already sold a third-generation Chromecast, a device that should also be unveiled at Google's upcoming show.
Google is supposed to introduce a bunch of new devices during the press conference, on top of the Pixel 3 phones. We're expecting at least a new Pixel-branded Chrome OS laptop, new Home devices, and the Chromecast in the images below.
The person who purchased the device posted images on Reddit, revealing how it all went down:
I went to Best Buy earlier to pick up a Chromecast for my new TV, then I noticed the packaging and design was different from my first one. I thought it was just a design refresh taking queues from the Chromecast Ultra. Then when I was at the cashier, they couldn't scan the item because it wasn't in the system yet because the release date is on the 9th of October (Same day as the 2018 Google event) but I guess they put it out too early. But since I already had it in my hand and was the same price as the 2nd generation Chromecast, they let me have it under the old SKU.
As you can see in the following image, the new Chromecast is almost identical to the old one, although there are clear visual differences that will help you differentiate between different Chromecast generations.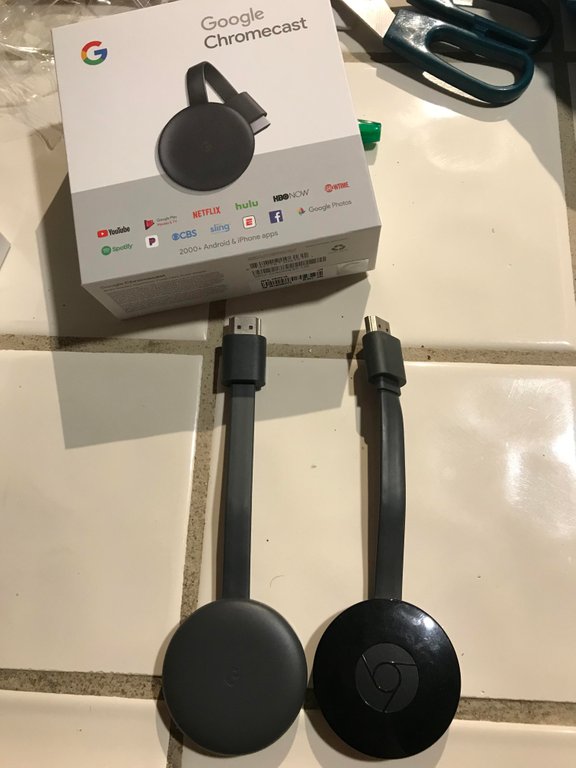 Here's what he said about the actual device:
Upon setting up at home and comparing it to my 2nd gen Chromecast, it seems a little thicker. The top is no longer glossy and the Chrome logo has been replaced with the G Google logo. Still micro-USB (sad right). They did remove the magnetic HDMI connector on the tip and base of the Chromecast which is a bummer.
Sadly, the new Chromecast doesn't work, as it requires a new version of the Home app, which will likely be released after Google's show. According to the Redditor, Best Buy will start selling the device on October 9th, so that's when the software update should also drop.