Laptops powered by chips that you'd usually see in a smartphone or a tablet are a thing right now. Qualcomm's Snapdragon 835 is already good enough to power laptops that offer all-day battery life and always-on connectivity, and the next-gen Snapdragons are about to get even better. Apple is working on its ARM MacBook, with recent reports saying that prototypes are already in the making.
ARM, meanwhile, just announced a suite of chips that will not only deliver premium mobile experiences, but they're going to power "laptop-class" performance with mobile efficiency.
The new products ARM unveiled are the ARM Cortex-A76 processor, which delivers 35% faster performance and 40% less power consumption. The Mali-G76 GPU, meanwhile, is meant to support "untethered gaming" and on-device machine learning (ML) with 30% higher efficiency and performance. Finally, there's the Mali-V76 VPU, which will power UHD 8K video on various devices.

The most exciting of the bunch is the new Cortex-A76, which will double the performance of ARM laptops in the near future, without sacrificing battery life in the process. That's something we want especially considering that we're marching towards 5G, which means the ARM laptops of the future will likely support 4G and 5G connectivity.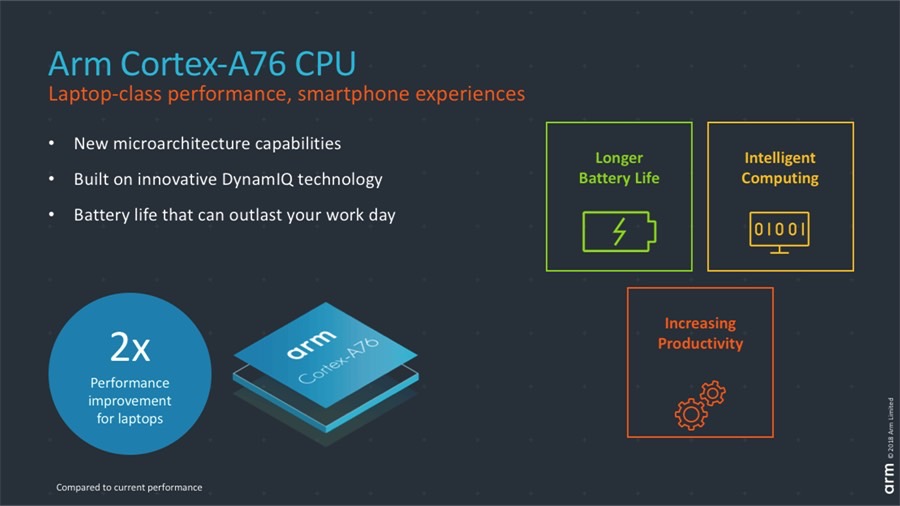 When it comes to ML, the new chip should deliver four times the performance of its predecessor. And ML, just like 5G and AI, is one of the most important thing happening in computing right now.
Cortex-A76 chips will be built on 7nm process technology and will deliver speeds of up to 3GHz.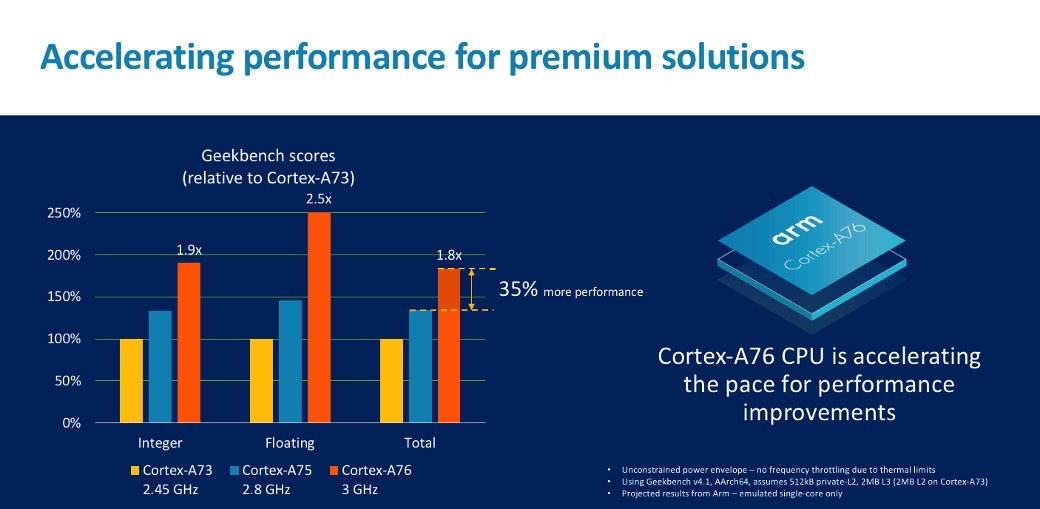 As always with ARM announcements, the company did not mention the names of any commercial products that will make use of its new CPU and GPU innovations, but we expect plenty of high-end mobile devices including laptops to be powered by these new chips. Will this be the chip that finally helps Android phones offer the same level of performance that Apple's A series chips bring to its iPhone lineup? Only time will tell, but you can read more details about the Cortex-A76 at this link.