A long month full of technology product launches continued on Wednesday as Amazon took the stage in Arlington, Virginia for its 2023 Devices & Services Event. While Amazon's generative AI model was the star of the show, several new Alexa-powered devices made their debuts as well, including refreshed hardware in long-running product lines.
Echo Show 8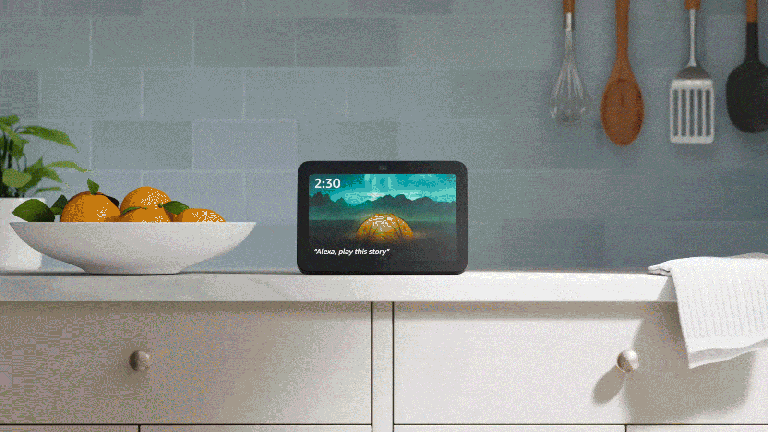 The first reveal of the day was the next-gen Echo Show 8. The 8-inch smart display features a centered camera, an upgraded audio pipeline that will minimize background noise, and a faster processor. Amazon also included its custom-built spatial audio processing technology and room adaption technology to sense the acoustics of the space and adapt the sound accordingly. Plus, the home screen now changes when you approach it. As you walk closer to your Echo Show, it will automatically transition to a more detailed UI suited for touch.
The new Echo Show 8 is now available to preorder for $149.99 and ships in October.
Amazon's latest generative AI model
Amazon says that its latest large language model is built around five foundational capabilities. It needs to be conversational, it needs to have real-world applications, it needs to be personalized, it needs to have a personality, and users need to trust it.
Everyone with an Echo device in the US will get access to these new features through a free preview in the near future. Other upgrades to Alexa include the ability to start a conversation by simply facing the screen instead of saying "Alexa" repeatedly, a new speech recognition system that adjusts to the way that you speak, and the ability to adjust its tone and its emotion based on context. Eventually, Alexa will also be able to "exhibit human-like conversational attributes, such as laugher, surprise, phrases like "uh-huh" to encourage you to continue speaking, or respond with excitement to match yours."
Eye Gaze on Alexa
Eye Gaze on Alexa is a new feature for customers with mobility or speech disabilities that allows them to gaze at their tablet to perform specific actions. With nothing but a glance, users can play music, watch a show, control their smart home, or make a phone call. The feature will launch on Amazon's Fire Max 11 tablet at no additional cost later this year.
Call Translation
As its name suggests, the new Call Translation feature is able to caption your Alexa audio and video calls in real-time. It's coming to Echo Show and Alexa mobile app customers in the US, Canada, Mexico, UK, Germany, France, Italy, and Spain later this year. It will support over 10 languages, including English, Spanish, French, German, and Portuguese.
Alexa Emergency Assist
Alexa Emergency Assist is a new personal safety service that allows users to place hands-free emergency calls. With the service's 24/7 Urgent Response, subscribers can say, "Alexa, call for help" to connect with a dedicated agent. They'll already have access to critical information, such as your address and medications, and will send first responders your way.
Alexa Emergency Assist is coming to all Echo smart speakers and displays in the US. Access to the service costs $5.99 per month or $59 per year.
Explore with Alexa
Amazon is leveraging its updated LLM to make Alexa more kid-friendly. Explore with Alexa is an addition to the Amazon Kids+ service that allows kids to "engage in curiosity-driven, kid-friendly conversations with Alexa" about nature, animals, and more. Amazon says the initial release of this new feature will roll out before the holidays.
Echo Pop Kids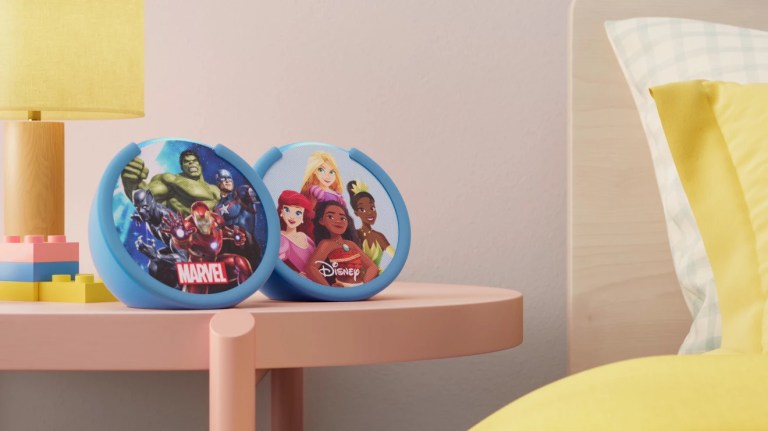 Amazon is expanding its line of kid-friendly devices with Echo Pop Kids. These new speakers come in two designs — Marvel's Avengers and Disney Princess — and include six months of Amazon Kids+ for free (then $4.99/month for Prime members and $7.99/month for non-Prime members). They launch next month for $49.99 and are now up for preorder.
Fire HD 10 Kids & Fire HD 10 Kids Pro
Amazon introduced two new tablets for kids on Wednesday: the Fire HD 10 Kids for younger kids and the Fire HD 10 Kids Pro for slightly older kids. They both feature 10.1-inch 1080p Full HD displays, 3GB of RAM, and up to 13 hours of battery life. They're also 25% faster than the previous generation. They are now available to preorder for $189.99.
Echo Frames and Carrera Smart Glasses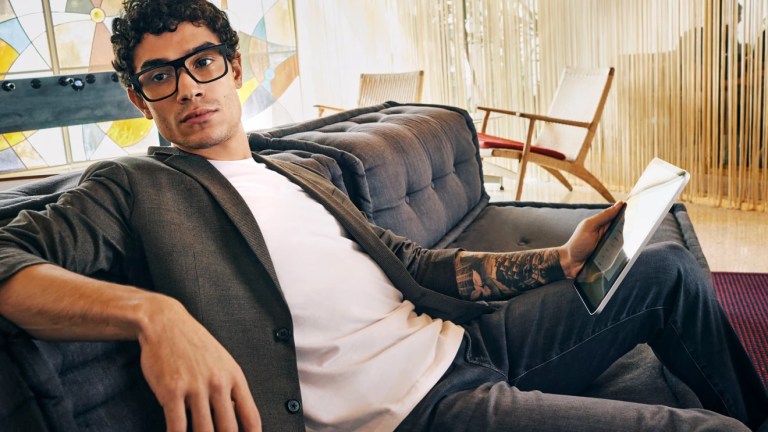 Amazon's new Echo Frames and Carrera Smart Glasses feature improved battery life with up to six hours of media playback or talk time, multipoint pairing, and redesigned audio with more balanced sound, better clarity, and less distortion. They come in seven styles, including two frames designed by Carrera Eyewear of Safilo Group.
Echo Frames and Carrera Smart Glasses will start at $269.99.
Fire TV search and Continue Watching row
We all know how difficult it can be to pick something to watch, which is why Amazon is improving the search experience on Fire TV. The new voice search will allow users to tell Alexa what they're in the mood for, and it will offer a series of recommendations to pick from. There is also a new Continue Watching row that aggregates content from a variety of apps in one place. These features will be available through an OTA update later this year.
Fire TV Soundbar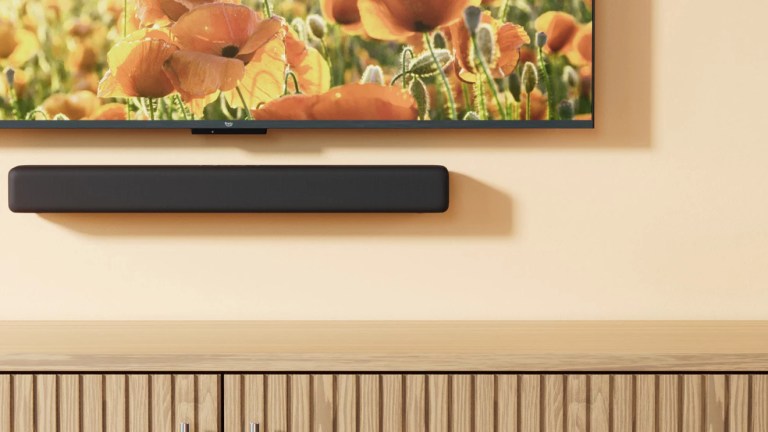 The first completely new device of the day is Amazon's Fire TV Soundbar. This Bluetooth-enabled soundbar is compatible with every Fire TV streaming product and TV. Plug it in, connect it to your TV, and you're off to the races.
Fire TV Soundbar is available today for $119.99.
Fire TV Stick 4K
What better to pair with your new soundbar than the next-gen Fire TV Stick 4K? Amazon says the 2023 model is 30% more powerful than the previous generation and includes support for Wi-Fi 6. It's available to preorder starting today for $49.99.
Fire TV Stick 4K Max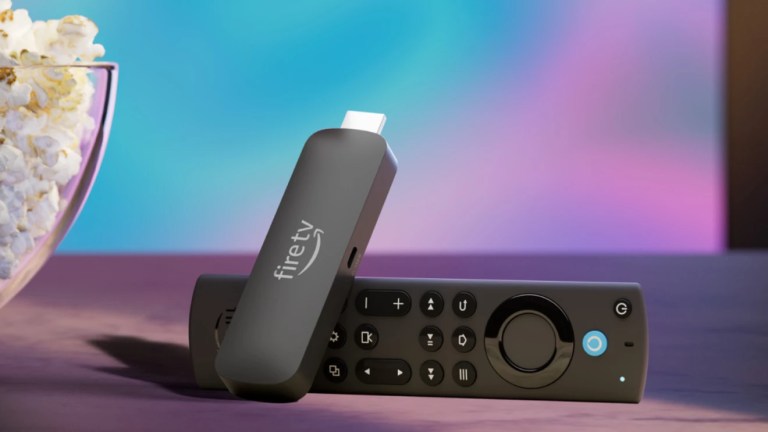 If you're looking for an even more significant upgrade, you might want to consider the Fire TV Stick 4K Max. Amazon says this is the first streaming stick to support Wi-Fi 6E, which should lead to lower latency and faster speeds. It also supports Dolby Vision, HDR, HDR10+, and Dolby Atmos audio. It launches on September 27 for $59.99.
Blink Sync Module Pro
Anyone who wants to extend the range of their new Blink Outdoor 4 can pick up the Sync Module Pro in spring 2024. It can extend the range up to three times further than Wi-Fi, and features a microSD card slot to save and store video clips locally.
Sync Module Pro will be available early next year for $49.99.
Blink Outdoor 4 Floodlight Camera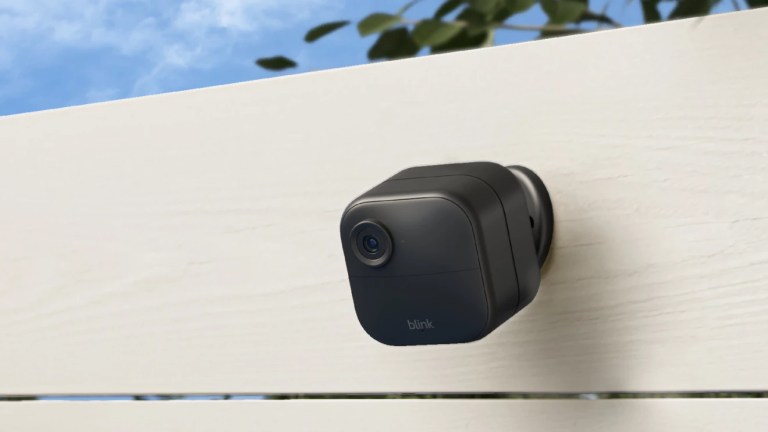 What better way to keep an eye on your backyard than with the latest version of Blink's floodlight camera. It's wire-free, features motion-triggered LED lighting, and its battery lasts up to two years. You can preorder the Blink Outdoor 4 Floodlight Camera for $159.98 before it launches on October 17. If you already own a Blink Outdoor 4, you can convert it to a floodlight with the Floodlight Mount accessory for $39.99. Also, if two years of battery life isn't enough, you can grab a Battery Extension Pack to extend its life up to four years for $29.99.
Ring Stick Up Cam Pro
The new Ring Stick Up Cam Pro features 3D Motion Detection, Bird's Eye Zones, and Bird's Eye View to give you a better view of your property with more precise alerts. It also has two-array microphones with echo cancellation and Color Pre-Roll.
You can preorder the Ring Stick Up Cam Pro today for $179.99.
eero Max 7
The eero Max 7 is Amazon's first Wi-Fi 7 mesh system. Using TrueMesh networking technology, Amazon says the Max 7 is faster than ever, has lower latency, and avoids interference with other networks. It also can download a 4K movie in 10 seconds.
You can buy the eero Max 7 in one-, two-, or three-packs starting at $599.99.
Echo Hub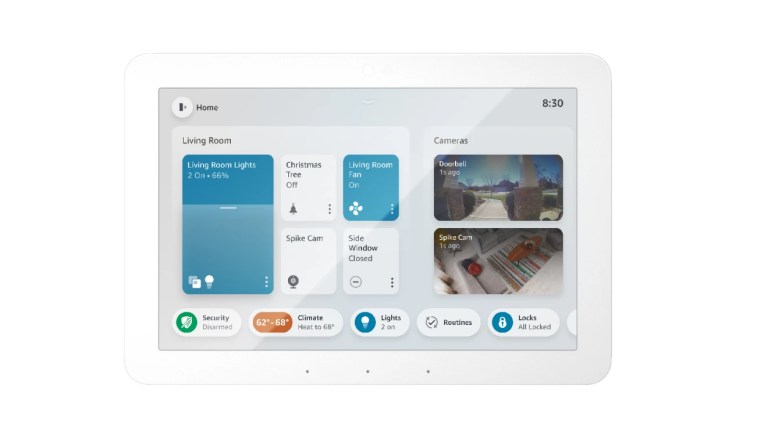 Finally, if you are fully invested in a smart home future, the Echo Hub is for you. This wall-mounted smart home control panel features an eight-inch touchscreen on which you can view multiple live camera feeds, arm your security system, turn on your lights and fans, and more. Echo Hub supports over 140,000 smart devices and all major connectivity standards, including Matter and Thread. It can also speed up smart home commands.
Echo Hub launches later this year for $179.99.