The night sky has been a happening place the last few weeks. Not only did Venus, Jupiter, and the Moon meet up earlier this month, but the two planets included in that group are also set to meet up once more within the next couple of days. In fact, those who head outside on March 1 will find Jupiter and Venus completing their monthly sky show with a big finale.
The two planets have slowly been moving towards each other as each day has passed, with Venus slowly moving higher in the sky as Jupiter moves lower. The motion behind Venus and Jupiter's sky show is of course tied to the path of the planets as they orbit the Sun. Each day, all three of the planets have slowly moved closer and closer.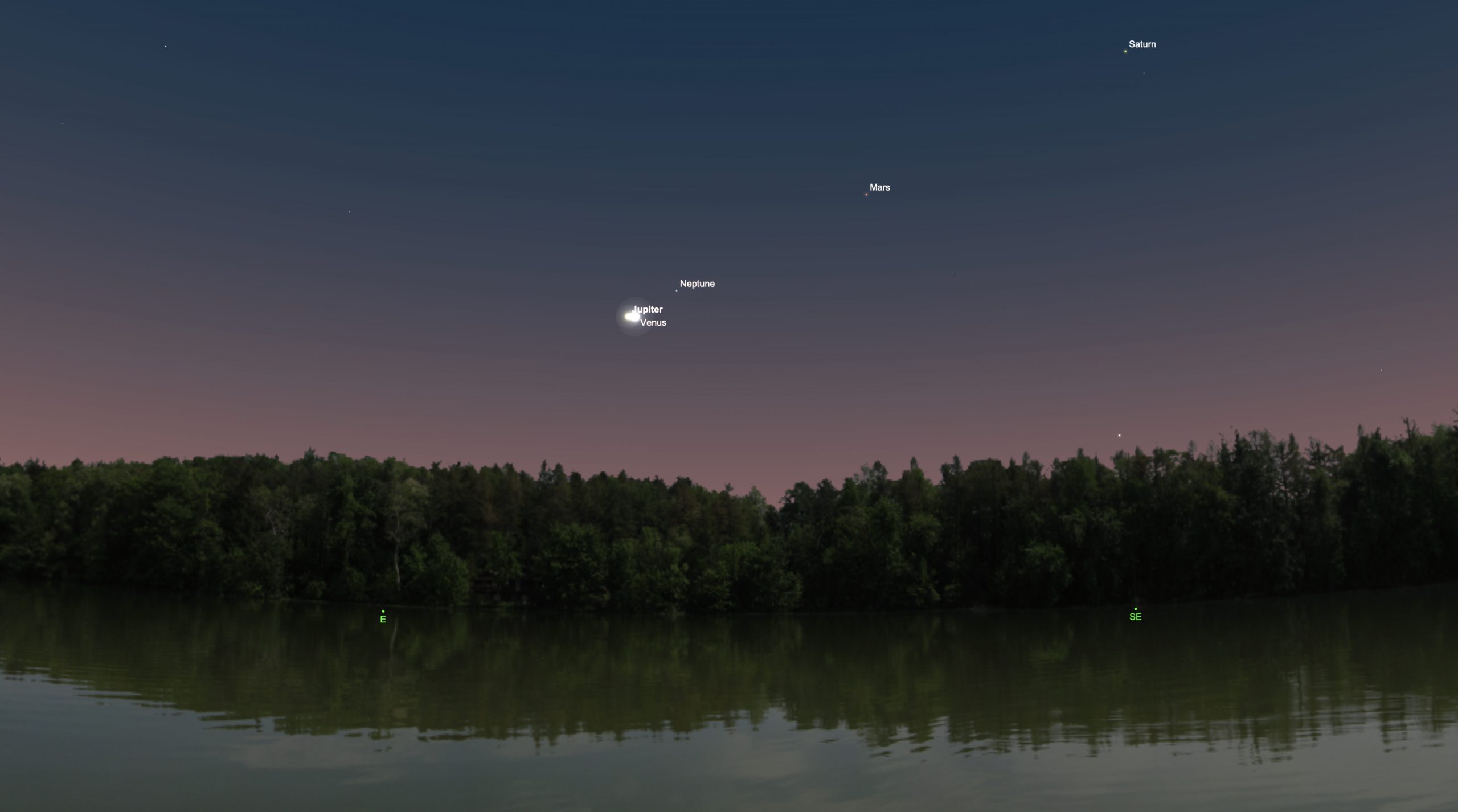 When the show comes to its climax on March 1, Jupiter and Venus will be just a half degree apart, roughly the size of the Moon in the sky from the surface of the planet, according to EarthSky.org. To get the best view of the Jupiter and Venus sky show, you'll want to face towards the western horizon, preferably with no buildings or trees in front of you. You'll also want to avoid bright lights.
The view will be visible to the naked eye, but making use of a pair of binoculars or even a telescope could give you a better view of the Venus and Jupiter sky show. Binoculars might even give you a view of Jupiter's moons, which may be bright enough to see that night.
As noted above, this month has been big for skywatchers, with a meteorite even exploding over Texas on February 15. Astrophotographers will likely take advantage of the sky show, so expect to see pictures of the duo of planets meeting up on Twitter and other social media.