In the 1990s, a chicken farmer discovered the 240-million-year-old fossil of a giant amphibian that researchers believe to be the ancestor of today's Chinese giant salamander (pictured above). The retired farmer had obtained the rocks from a nearby quarry and intended to use them in building a garden retaining wall before eventually donating the rock and fossil to the Australian museum.
Now, after almost two decades, researchers have finally given the fossil of this giant amphibian and the species responsible for it a name. Arenaerpeton supinatus, which means 'supine sand creeper,' is believed to have existed during the Triassic period, 240 million years ago. As such, the exact age of the fossil is unclear.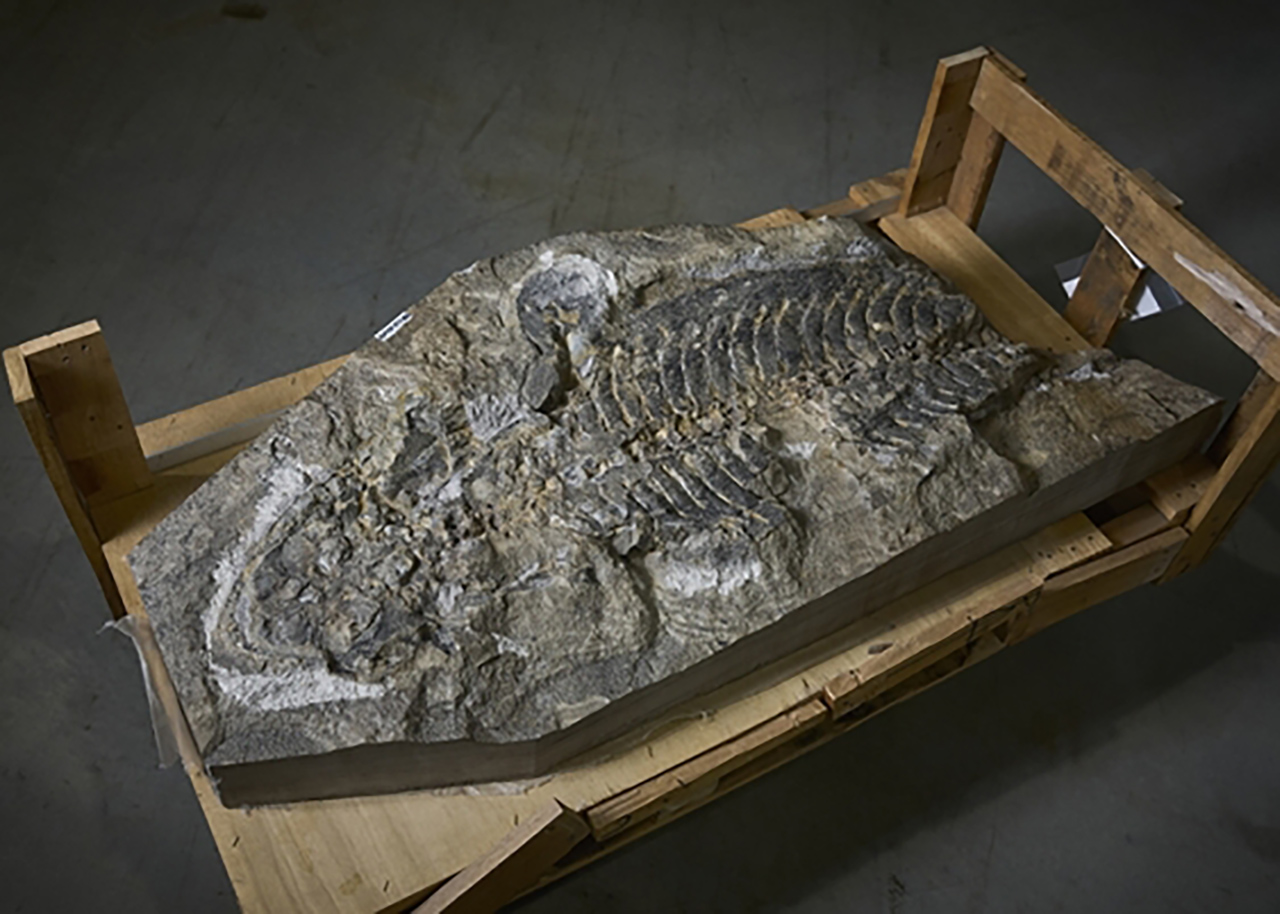 Part of what makes this particular fossil so exciting is that it gives us a nearly complete view of the entire skeleton of the Arenaerpeton supinatus. "We don't often find skeletons with the head and body still attached, and the soft tissue preservation is an even rarer occurrence," Lachlan Hart, a PhD candidate in the School of Biological, Earth and Environmental Sciences at UNSW said in a statement.
The researchers say that the fossil makes the giant amphibian look very similar to its modern-day descendants, the Chinese giant salamander. The Arenaerpeton also looks like it had very sharp teeth, including fang-like tusks that sit on the roof of its mouth. It likely used these fangs to hunt for ancient fish. Researchers at the University of South Wales continue to investigate the giant amphibian to try to learn more about it.
In the meantime, this is one of the most important fossils that has been discovered in New South Wales within the last 30 years or so, according to Dr. Matthew Curry, Senior Lecturer in UNSW's School of BEES and Curator of Palaeontology at the Australian Museum. Fossils like this, and even those fossilized footprints from before dinosaurs existed, help teach us more about our world's past.