It has been over 50 years since the Apollo program put humanity on the surface of the Moon. Now, as NASA prepares to continue its Artemis missions, the space agency has had to address one colossal problem: aging spacesuits just aren't going to cut it for these new missions. In answer, NASA and Axiom Space debuted the first prototype of the Artemis Moon suits that the agency will use in its Artemis missions.
The new suits, which have been dubbed AxEMU, are a new generation of Moon suits designed to be safe and flexible while also withstanding the extreme temperatures at the Moon's south pole. Two astronauts are expected to land in that harsh environment within the next few years when the Artemis III mission puts human boots back on the Moon for the first time in 50 years.
It's an iconic mission that needed an iconic suit to pull it off, and Axiom Space, the company behind the suit, has pulled off the look perfectly. The new Artemis moon suits look less bulky and more streamlined than the current spacesuits that astronauts utilize for spacewalks on the ISS. Looking at them closely, they almost look like what you'd expect to see in a show like The Expanse or a video game like Mass Effect.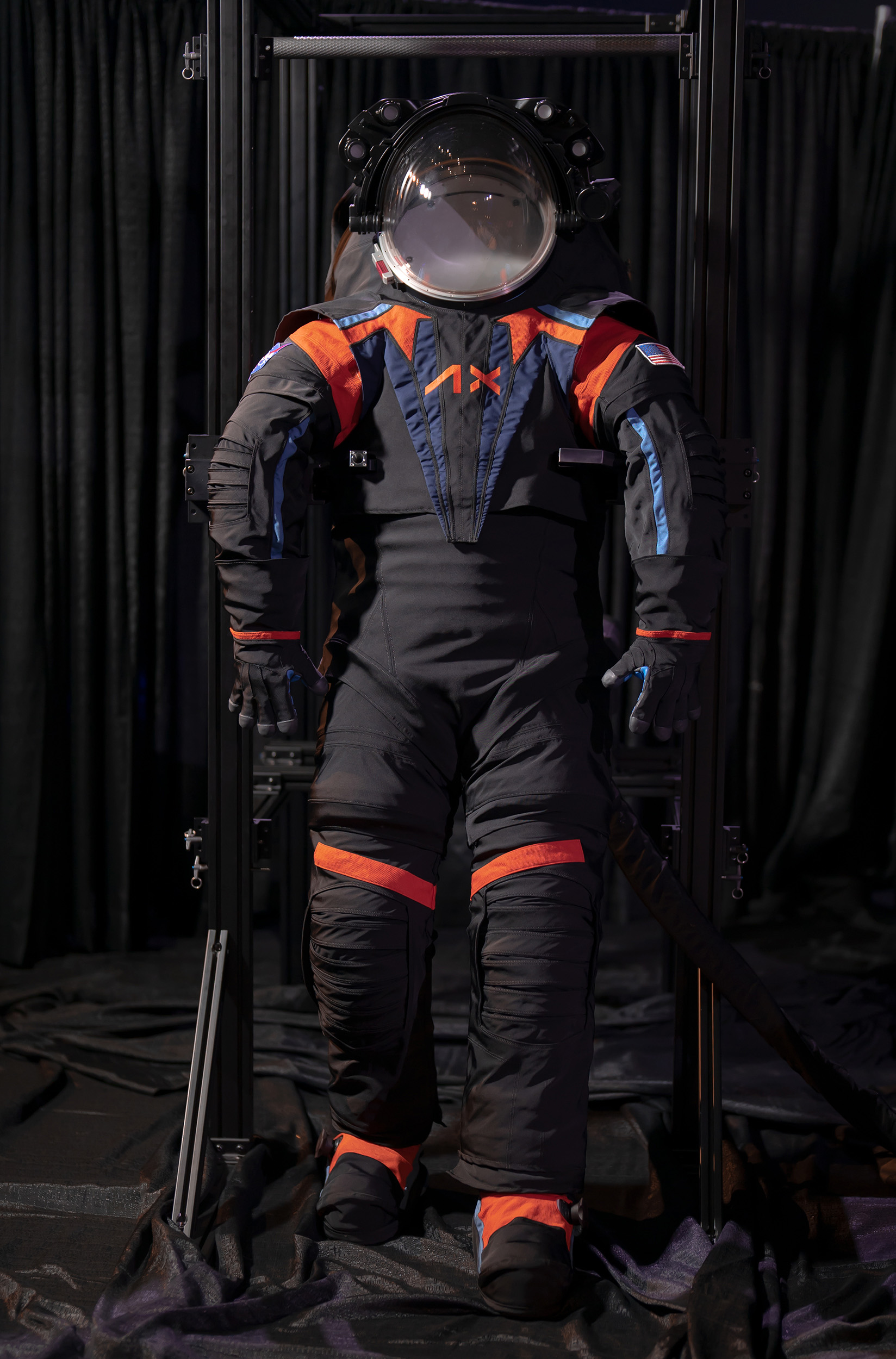 Of course, we aren't quite to the levels you'll see in either of those media pieces, but Axiom Space's prototype Artemis Moon suit is an exciting reveal that puts us closer than ever. The AxEUMU, or Axiom Extravehicular Mobility Unit, isn't just designed to look more modern and sleeker. It also features improved technology that should help protect the astronauts while providing more flexibility to move around on the lunar surface.
While NASA will utilize the new Artemis Moon suits for its Moon-based missions (as well as future missions beyond that), Axiom will retain all rights to the design. As such, we'll likely see the design being utilized by commercial customers as well, The suit seen in the images above, though, won't be precisely the same when astronauts wear it on the Moon.
Instead, it features a cover layer designed to help cover sensitive information Axiom doesn't want to be picked up by its competition. These new Artemis Moon suits have been a long time coming, especially with the current design of NASA's spacesuits dating back 40 years, increasing the risk of spacewalks on the ISS. The new design will also make its way to the ISS, allowing for safer operations aboard the station.