The world of robotics is getting more and more interesting. Not only are there robots that can shapeshift, but we're also seeing soft robots that can melt after they've finished their job. Now, scientists in South Korea have created yet another self-destructing robot that melts away without a trace once its job is complete.
The researchers say they spent roughly two years working on the materials that they needed to create a self-destructing robot that can melt away without a trace. The soft robots they've designed are believed to be adaptable and versatile, allowing them to work in multiple scenarios. Once their job is completed, the soft robots simply dissolve into a liquid state, effectively disappearing afterward.
Like other soft robots with similar designs, these particular soft robots would most likely be useful for military-based surveillance missions, scouting, and even transporting sensitive data – which could be integrated into them. Being able to melt away into nothing would essentially make it easy for the robot to protect its data and destroy it, should it fall into the wrong hands.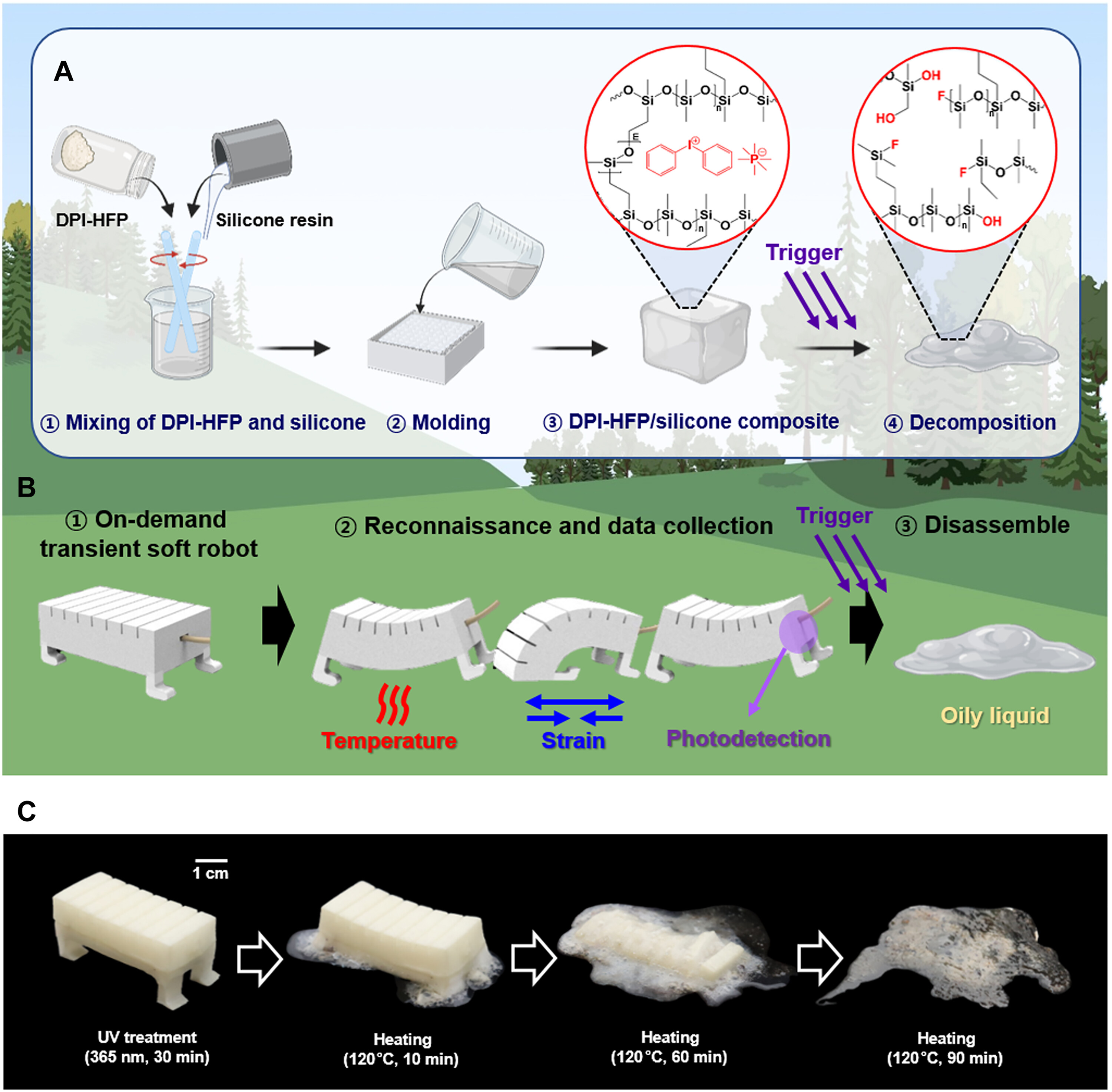 One of the problems facing these kinds of robots is the fact that those designed to melt away could simply be put back together using polyurethane, as they relied on thermoplastic elastomers to melt. However, these newly designed self-destructing robots utilized built-in UV LEDs, which initiate the heating process. Then, after less than two hours, the robot has completely melted, leaving an oily residue behind.
The design was created to be "highly deformable" and "fully degradable," the researchers say. The entire point of such a self-destructing robot is to ensure that it can't be recovered after melting, and this particular design seems to meet those standards. Full details on the new soft robot can be found in a new paper published in Science Advances.