There's nothing like the thrill of the hunt. Monster Hunter Rise offered some of the best hunting in the whole of the Monster Hunter series. Now, with Monster Hunter Rise: Sunbreak, the hunt continues. It includes a series of all-new prey, abilities, locales, and more to explore. If you've been looking for a reason to gear up for some challenging monster hunts, Sunbreak is it. It offers a host of tried-and-true missions with multifaceted objectives, new goodies and items to collect, and much more to keep you busy. In short, it's the next best thing to a brand-new Monster Hunter, and well worth jumping into headfirst.
BGR may receive a commission
Pros
Plenty of new monsters and missions to conquer
Follower Collabs are inventive and exciting
New mechanics, items, and moves are a good reason to come back to the game
Cons
Not as good-looking as its contemporaries
Occasionally grating music
No more rampages
Monster Hunter Rise: Sunbreak story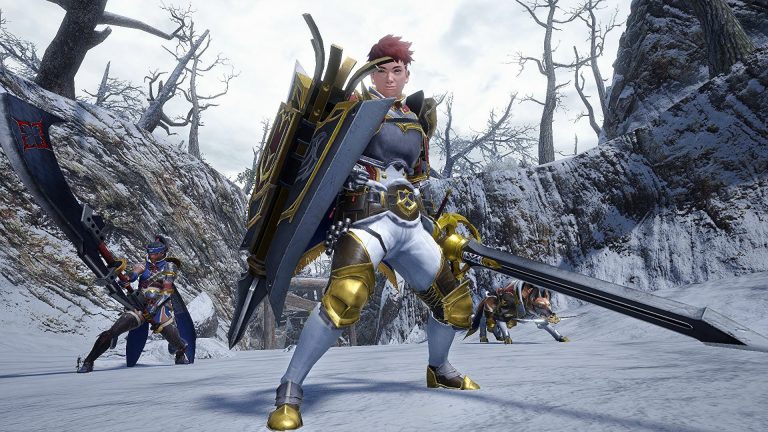 Sunbreak opens up right where the base game left off. You're required to complete the game before jumping in for that reason. Dame Fiorayne reaches out to summon a kingdom not far from Kamura Village at the port of Elgado Outpost. There's a hotspot here of monsters disturbing the kingdom, and you need to help tackle it. The issue stems from three powerful creatures called the Three Lords. They include the terrifying Fanged Wyvern Lunagaron, the Garangolm, and the Elder Dragon Malzeno. You'll have to research the Three Lords' behavior and ultimately defeat them. That's all while you journey throughout new locations, including the Citadel. There's a wide berth of exploration to be had, and a juicy storyline that makes it all worthwhile.
Monster Hunter Rise: Sunbreak gameplay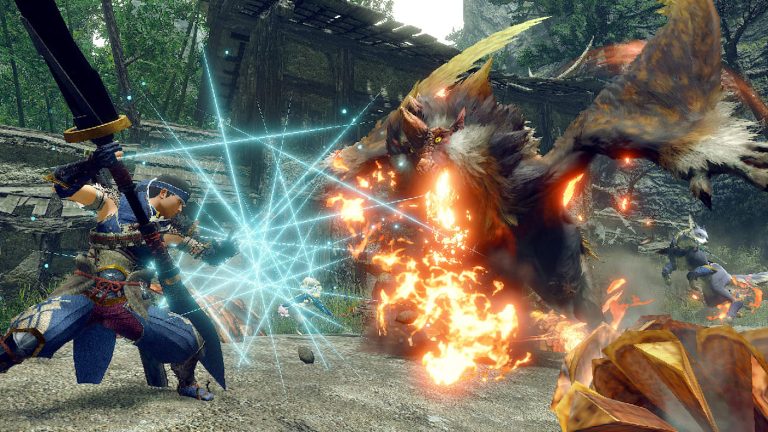 The gameplay in Sunbreak primarily builds upon that found in the base game. There are some new Silkbind moves, and you can equip and switch between two sets of Switch Skills with the Switch Skill Swap, which adds a lot of versatility to each weapon. You can also wall run without using a Wiredash, which is fantastic because that mechanic sometimes got incredibly frustrating.
Follower Collabs are another new thing in Sunbreak, which immediately reminded me of Trusts from Final Fantasy XIV. These single-play quests have you pair up with an NPC on a hunt. The story in Monster Hunter is pretty ignorable, so it felt like a nice touch to have a character with you in the field so you can get to know them a bit better. Also, they're actually helpful in combat for the most part, which was an excellent surprise.
What you won't find any more of in Sunbreak is Rampages. Fans were somewhat divided over this blend of monster hunting and tower defense, and Capcom apparently thought we'd had our fill. I thought the Rampages were some of the most thrilling parts of the base game, so I'm sad to see them go. Even the Rampage Weapon Tree has been sidestepped with the addition of Rampage decorations which you can craft to give any weapon Rampage Skills.
Monster Hunter Rise: Sunbreak combat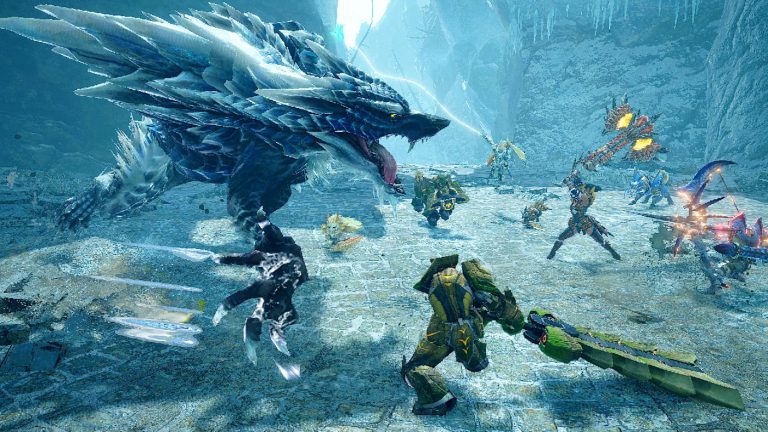 Of course, what you're really here to hear about, and what the series centers around, is the monsters. The best part of a Monster Hunter expansion is taking on a whole new menagerie of beasts. But, unfortunately, that's where Sunbreak falls apart a bit.
The pacing for the DLC leaves something to be desired. When you start Sunbreak, you take on Daimyo Hermitaur, a series veteran we haven't seen in a while, in the very first map you're introduced to in the base game, the Shrine Ruins. The Hermitaur is interesting enough and presents a challenge due to its shell, but then things get a bit stagnant for a while. Next, you're introduced to a new map, the Jungle, but besides the Hermitaur, you'll be hunting the same monsters you already defeated countless times in the base game. You don't meet the following new creature until the Master Rank 1 urgent quest, and even then, it's just Blood Orange Bishaten, a variant of a monster from the base game.
Things start picking up when you reach Master Rank 3, but I can't say I didn't get a little bored. Master Rank creatures don't really gain any abilities; they just gain health and hit harder. So hunting yet another Royal Ludroth and Kulu-Ya-Ku was a downer when I was expecting to get blown away by new monsters. Once you get into the meat of Sunbreak, which is about 10 hours in, things get a lot more fun. At that point, you'll start facing new monsters multiple times in each level of Master Rank. It's just getting there is a bit arduous.
Monster Hunter Rise: Sunbreak graphics and sound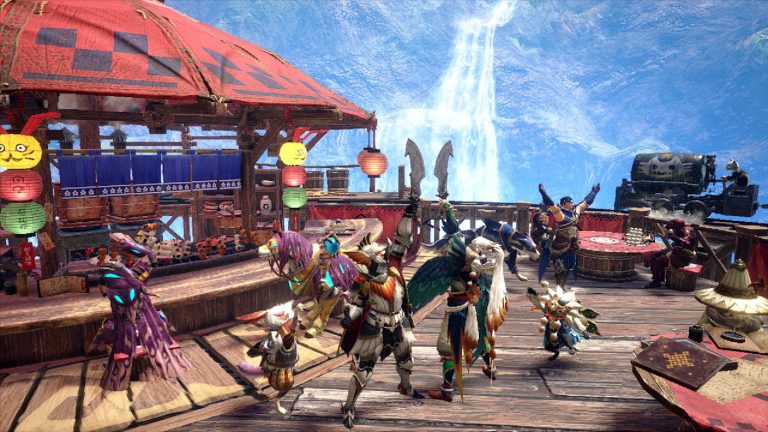 Monster Hunter Rise isn't a great-looking game. The high-resolution texture pack released for the PC version helps a bit. Unfortunately, it can't change the way a game developed primarily around the Switch looks entirely. However, the new maps and content from Sunbreak seem to be just a little higher quality to me. It might be recency bias, but it felt like everything was a bit sharper. I played on PC, so it could have been something added in the latest patch. Alternatively, the latest Nvidia driver fixed or changed something.
I will say I much preferred the soundtrack for Sunbreak. Some of the songs in Rise really outwore their welcome by the time I was finished with it. However, I don't feel like any of the new tunes will grate on my nerves. Thankfully, monster sounds are just as good as ever. Some of the new creatures bring some unique new audio cues.
Monster Hunter Rise: Sunbreak verdict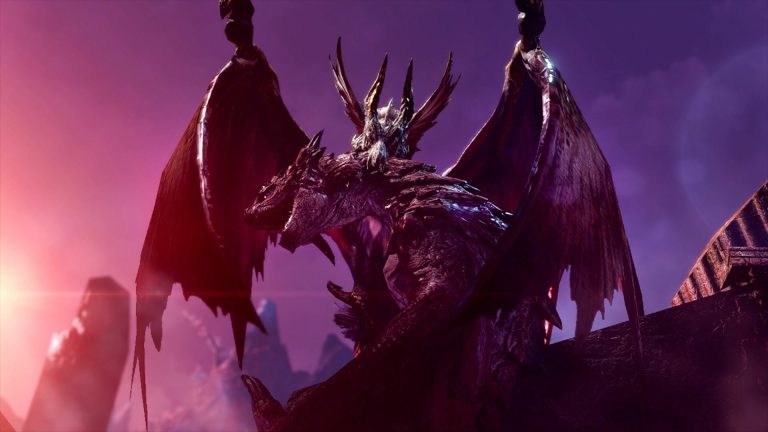 Monster Hunter Rise: Sunbreak is an excellent expansion to a game that's already exemplary on its own. Not only does it update each monster with a different set of attacks and mechanics, but it offers a variety of new ways to play. There's a massive chunk of new approaches for players to use to bag their prey. Even the appearance of monsters from Monster Hunter entries we never saw in the West. It all comes together to build one of the most satisfying pieces of DLC we've seen yet. It isn't perfect, of course, but what's here is well worth jumping into, even if you jump into the DLC directly following a new playthrough. This is Monster Hunter at its best, and an excellent way to experience more of the series, whether you're a veteran hunter or a neophyte looking to take home your first kill.