In today's world, it feels like everything is going digital. So digital that it can be tough to print documents. Why would anyone need physical copies of a document anyway? While most places and institutions accept online copies, some still prefer printed documents. If you do not have a printer of your own, it can be challenging to print documents. Therefore, knowing where to print documents can be a lifesaver.
There are various printing services you can use to get your document printed. Some are free, while other options will cost you. So, whether you want to print your coursework, a concert ticket, a contract, or other documents, here are the best ways you can print documents.
Prepare documents for printing
Before you use any printing services, you should verify their printing options.
The file you want to print may be locally stored on your computer or cloud services (Google Drive, Dropbox, OneDrive). To print the document in question, you will need to open it on a computer connected to the printer.
Cloud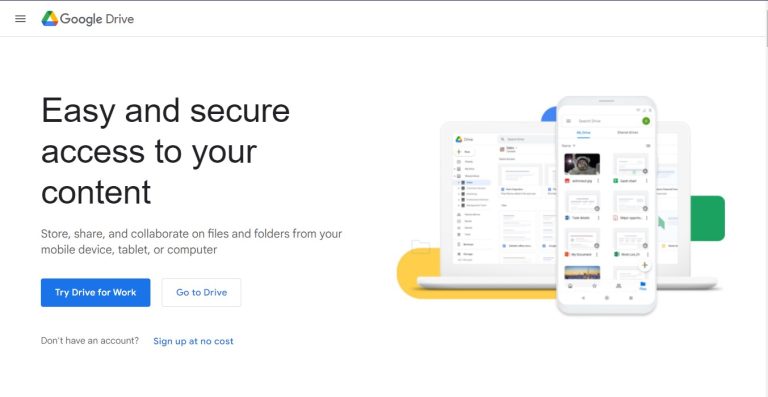 If the place you are using for document printing accepts uploads or digital printing, you are in luck. Also, ensure that you have uploaded the suitable file types to your cloud account.
When you get to the store, you can print straight from your cloud account or send it to their computer. Choose the option most convenient for you.
Flash drive
On the other hand, if the print shop only accepts offline printing, you will need a flash drive. A USB-A connector drive, to be exact. Transfer the file from your computer to your drive and ensure you have all the necessary files.
When the mode of printing is selected, the next step is to confirm a printing format.
Printing formats
There are two universally accepted formats: Microsoft Word .docx and Adobe PDFs. Ensure that the file you want to print is in either of these formats. If your Word document contains pictures, custom fonts, and formatting, convert it to PDF.
PDF file types will always retain their form. What you see is what you get. In contrast, different computers may interpret .docx files out of context and spoil your intended formatting.
Now that your file is all set and ready to go, here are some of the best places for printing documents.
Use copy and printing services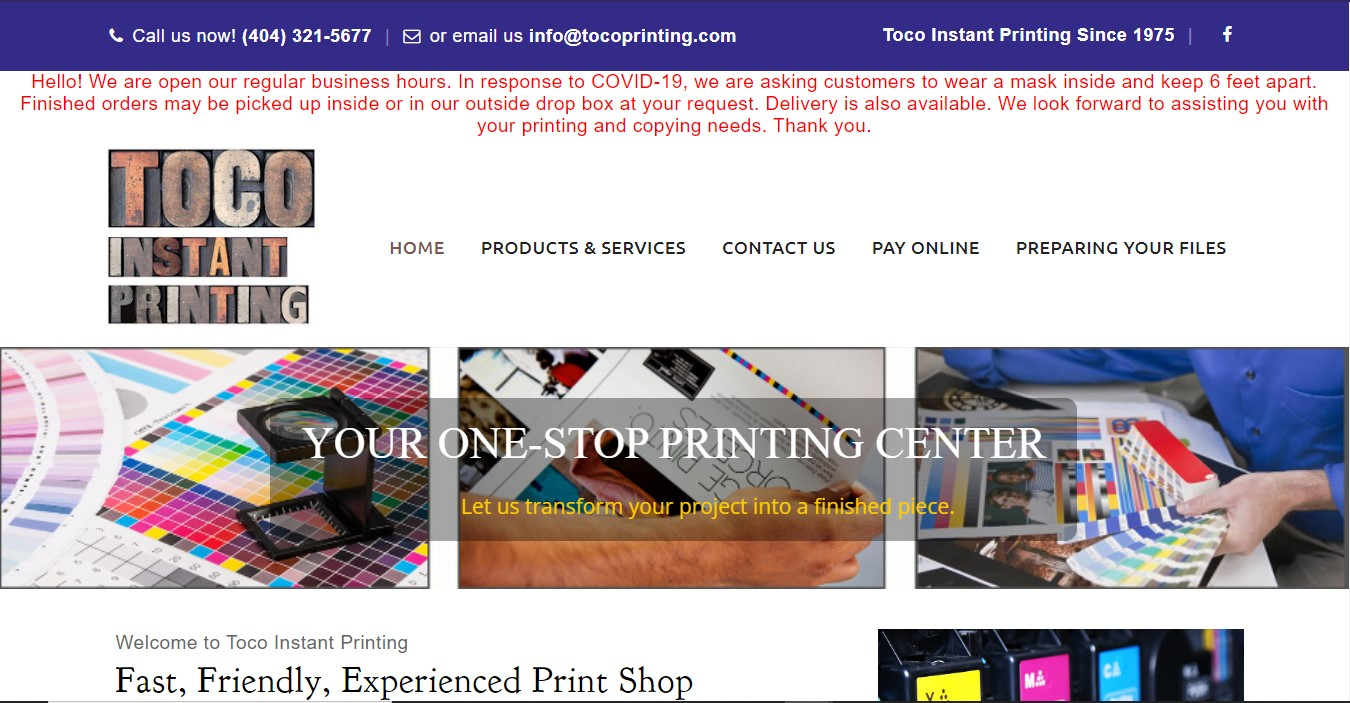 Although copy and print shops are not as common as they used to be, some are still around. They offer document printing services and other related services for people who do not own printers.
You can find local print shops by using Google or other search engines. Input your location followed by "print shops near me," and you will find the nearest local store. The prices offered by these printing services vary depending on specific criteria.
The type of printing (black and white copies or colored), locations, and the number of pages all affect the cost of the print job. Many print shops are locally owned and not part of big chains. The amount you pay most times boils down to your negotiating skills.
Print documents at office supply stores
Office supply stores such as Office Depot, Staples, and OfficeMax print documents for their customers. They offer on-the-spot printing and copying services across their stores in the US. If you need your printing done fast and reliably, an office supply store is the way to go.
Another good thing about using these stores for your print job is that they offer discounts on large volumes. In addition, they have both online and offline printing options.
The best part? You can print anything at an office supply store. Documents, posters, flyers, and other graphic materials — whatever your heart desires.
Printing at Staples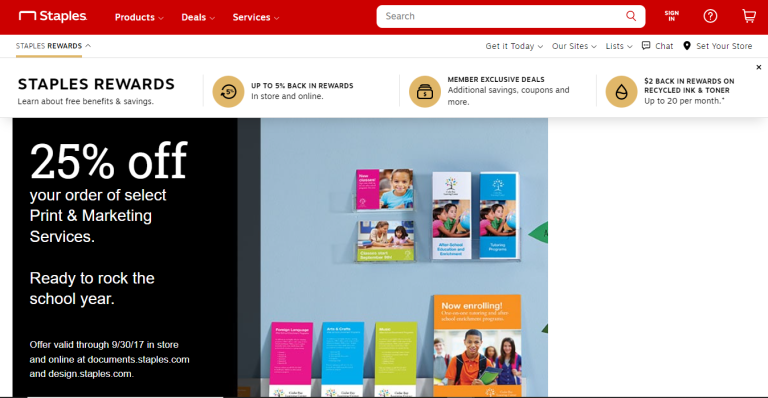 Here is a short guide on printing at Staples and Office Depot.
Staples offers offline and digital printing for users. The online printing on the website is easy and seamless to use. Simply upload your document, select paper sizes, and pick it up when it's ready. Alternatively, you can do all your printing in-store.
They offer both black and white and color printing options at varying prices. Furthermore, they offer competitive pricing on par with direct competitors like OfficeMax and libraries.
Printing at Office Depot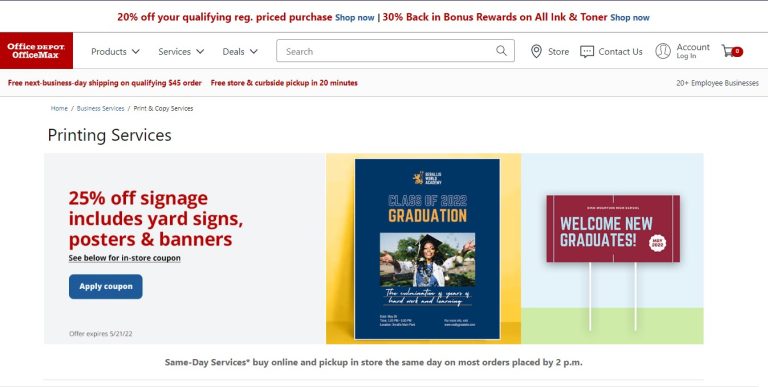 Office Depot offers online printing services through its mobile app and website. They allow same-day document printing as long as files are uploaded before 2 pm local time. A print job costs about 9 cents for double-sided black and white pages, while full-color pages cost about 42 cents.
Office Depot's online printing software is suitable for quick prints, posters, large prints, presentations, and photos. You can have your printed document shipped to your residence at an added cost for extra convenience.
Pharmacies and drug stores
Drug stores and pharmacies are famous for offering one-hour photo solutions. What is not as popular is their printing service available to their customers. Your local pharmacy might be your best bet if you want a fast way to print a document.
If you do not live near any locally-owned pharmacies, you can try bigger brands like CVS. Here is how to print your document from CVS.
Printing documents at CVS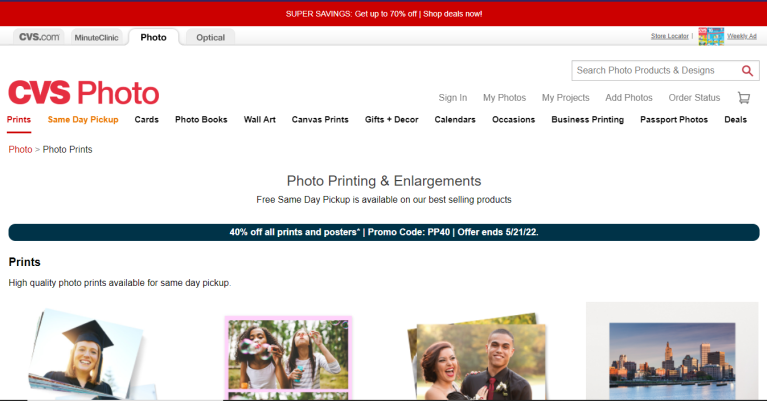 CVS stores do not all offer the same type of service. Some outlets offer strictly photo printing, while others offer photo and document prints. When you find the closest store to you that offers document printing, go there with your USB drive containing the document.
Go to the Kodak kiosk in the store and stick your drive into the port. Once it loads up, select your preferred print format and press send.
Wait a few minutes for the process to be completed, and pick up your documents. It is important to note that CVS is more expensive than the competition. If you have any cheaper alternatives around, you might want to consider those.
Universities and public libraries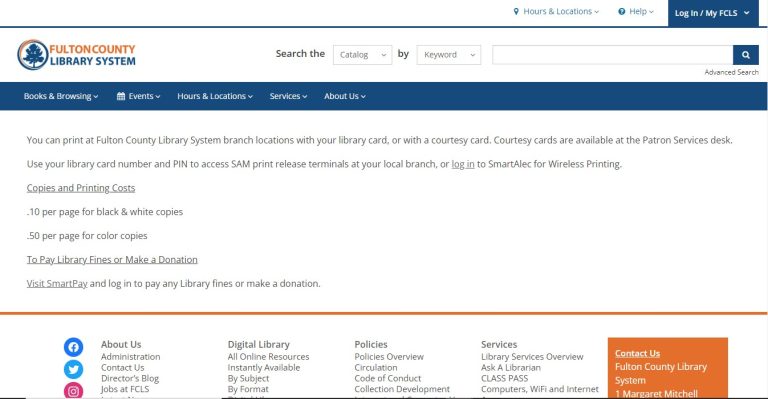 Private and public libraries perform printing activities for a small fee. Furthermore, students can take advantage of their university libraries to print documents.
Students who print from their school library can get a discount upon showing their student ID, while non-students would have to pay full price.
Some public libraries have online printing options, while others offer only on-site printing. Black and white, colored, and other types of printing are available depending on your local library.
Find out what documents are accepted for printing by visiting the library site. It is worth noting that documents of a sensitive nature a better printed in private and less public places.
Print documents at shipping stores
Shipping stores are all around us, and they also offer printing services. The two top ones you can check for printing documents are UPS and FedEx.
Printing Documents at UPS Stores
You can get your print job done at the office of your local UPS store or FedEx office. The UPS store offers both in-store and online document printing. Prices vary depending on the option you choose, but it seems printing documents physically at a UPS store is cheaper.
You can print from a USB drive or send the document directly from your cloud service. The page count also affects the pricing of your prints, so you should take note of this.
Another big plus with using a UPS store is the delivery. As a courier first, you can take advantage of their efficient delivery to deliver your documents wherever you want.
In addition, you could take advantage of this by making print and shipping it instead of carrying it yourself.
The UPS Store offers black and white and colored print services for users. Select the print type you want online and see the corresponding price to get a feel for your total bill.
If you have to move confidential documents between offices on opposite sides of town, consider using a UPS store.
Printing documents at FedEx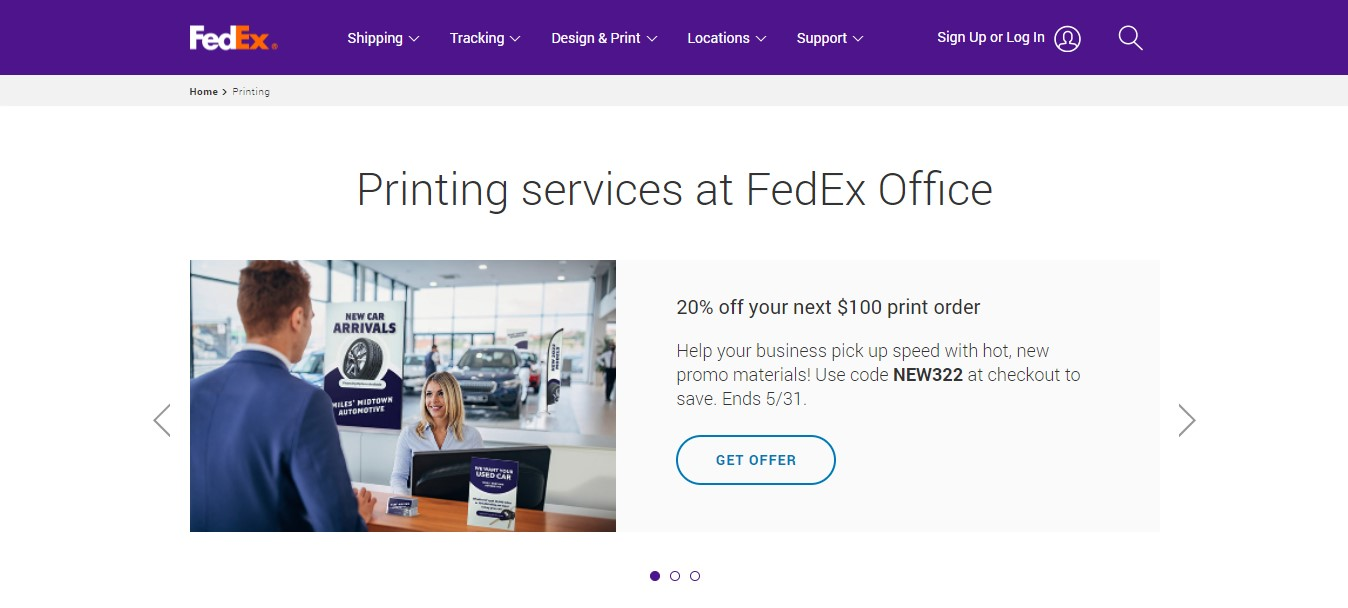 The FedEx print stores were formally known as Kinko's. They compete directly with the UPS store by offering the same services at competitive rates. Although they have fewer stores than the UPS store, they can give quality service.
With over 2000 offices worldwide, they have more than enough offices to fulfill your print needs. You can pick up or ship documents according to your preference. In addition, you can decide to go in physically or upload your documents from your cloud drive to their online portal.
FedEx's online portal supports multiple file types. FedEx also allows uploads straight from cloud services directly to their website. They offer black and white, colored, photo, and other types of print services.
If you want more details about the pricing, contact your local FedEx for a detailed price breakdown. Alternatively, you can check their websites for billing information.
FedEx Office and UPS stores offer similar services, but the choice boils down to you. Compare prices and services offered before picking one.
Apartments and hotel centers
Many hotels have complexes or business centers that cater to guests' faxing, printing, and copying needs. If you happen to be staying at a hotel, you can use this service.
It is usually reserved for guests at the hotel. Hence you won't be able to use this service if you do not have a room. This is the ideal option if you are on a business trip and need a quick private place to copy or print business documents.
The payment structure of these centers varies. Some hotels charge the amount payable to your room while you have to pay separately at other hotels. It would help if you asked the concierge for more details before proceeding.
These are the best ways to print documents if you do not own a printer. Alternatively, you could ask a friend or family member who owns a printer to do you a favor.
The important thing is that you use the most convenient and affordable method.