Have you ever sent an email and immediately regretted it?
Many things could make you want to unsend an email. It could be that the email had typographical errors, or you forgot some essential details. You might have copied the wrong people or forgotten to attach some files. It could also be that you sent the email to the wrong recipient.
Whatever reason you have for wanting to unsend an email in Gmail, we've got you covered.
The good news is that Gmail has a handy undo feature that you can use to unsend an email once it has been sent.
This article will show you the exact steps to take to unsend an email in Gmail. We'll explain the steps for the web client and the mobile app.
How to unsend an email in Gmail web client using the undo option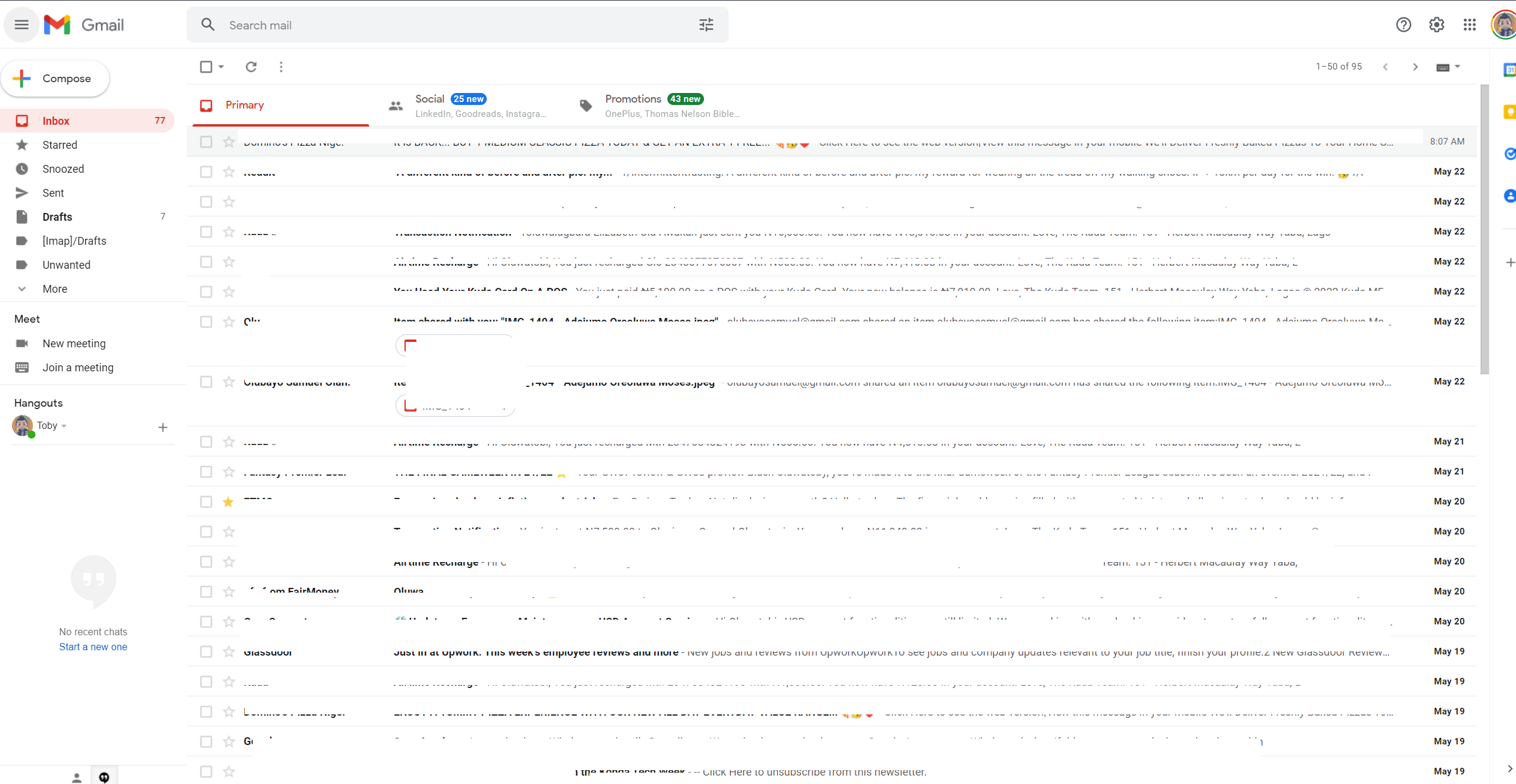 Gmail web client allows you to unsend an email as long as the cancellation period hasn't expired.
Immediately after you send an email in Gmail, a pop up window with the "Undo" option will appear at the bottom left corner of your screen. Click on that undo button to unsend your email.

The email in Gmail gets recalled, and you can modify it or delete it. The intended recipient will never receive it, and no one will be the wiser. The message sent and recalled will show up as a draft, so you can edit the message and delete any mistakes.
The feature is available for all Gmail users, and there is no limit to the number of times you can unsend messages.
The catch is that you have five seconds to unsend the email. If you don't click on the button within five seconds, you can't unsend the email. Also, if you click on "View message" instead of "Undo," you lose the chance to unsend the email in Gmail.
So, click on the undo option immediately if you have the chance to do so.
Increasing the "undo send" time limit in Gmail settings
Gmail allows you to increase the default five-second time limit of the undo button. Use that feature to give yourself some leeway or breathing room. Here are the steps to take to increase the time limit of the undo option.
Step 1: Go to Gmail settings.
Open Gmail in a browser window. Click on the gear icon located at the top right corner of the screen to open Settings. Google will bring up "Quick settings."

Step 2: Reveal advanced settings on Gmail
You will see a button that says, "See all settings." Click on that to reveal Gmail's advanced settings.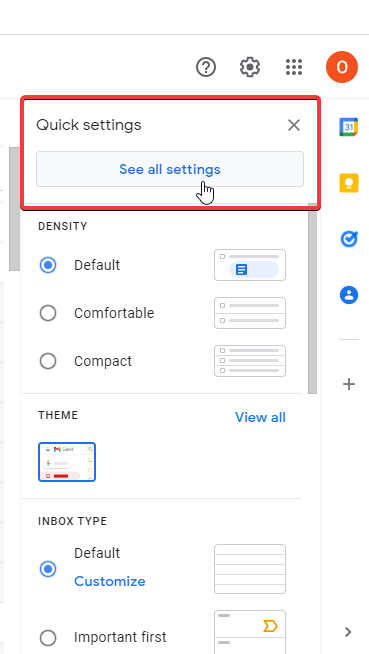 Step 3: Increase the time limit of the Undo send option
You will find an option for adjusting the "send cancellation period" for the Undo button.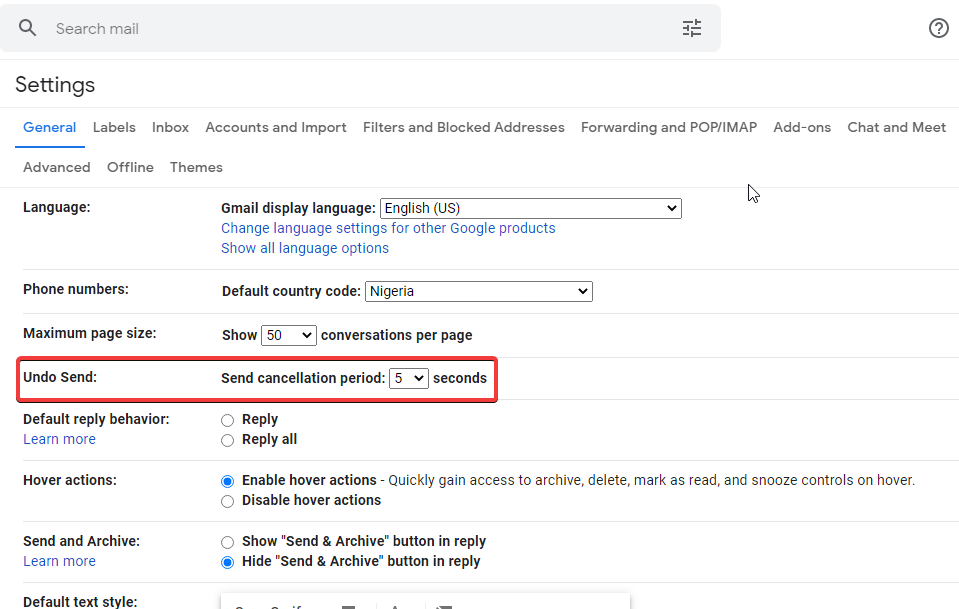 The options range from five seconds to thirty seconds. Users can choose between 5, 10, 20, and 30 seconds. Select an appropriate time. You can unsend an email within the time selected after clicking send.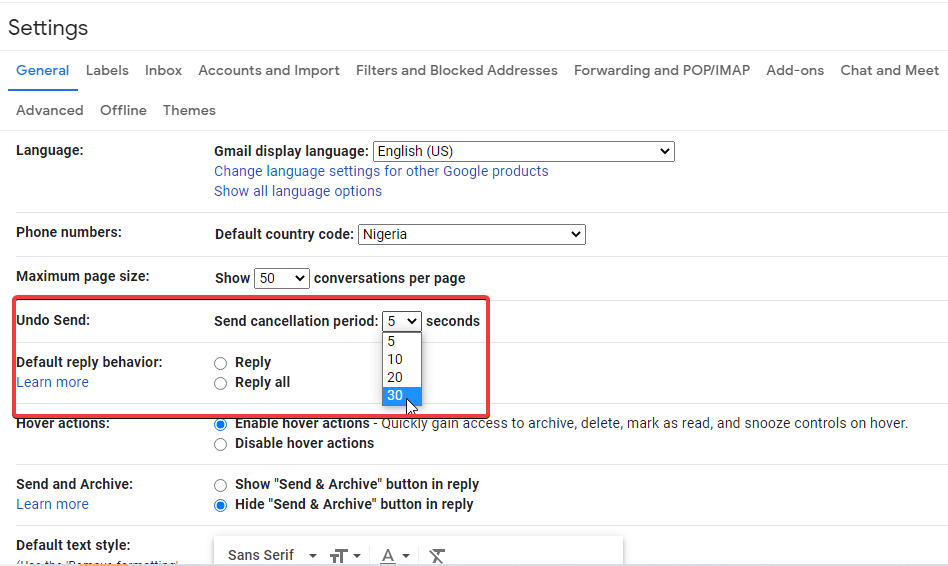 Step 4: Click Save Changes
Scroll down to the bottom of the screen and click on the box that says "save changes." if you don't click save changes, the extended time settings to recall an email won't apply.

Now you have more time to unsend emails on Gmail. But it is still a short period, so you have to think and act fast whenever you send an email in Gmail.
Note that increasing the "send cancellation period" will also delay the time it takes for your email to get delivered to your recipients. But many people won't mind a few extra seconds of delay in having their emails delivered as long as they can unsend emails.
How to unsend an email in Gmail on a mobile device
You can also use Gmail's unsend feature for emails sent from your mobile device. Once an email is sent, Gmail's undo option will pop up at the bottom right of the screen. Tap undo to recall an email sent from your phone.
This option works for both Android phones and iPhones. Follow these steps to use unsend emails on your Gmail mobile app.
Step 1: Open the Gmail app
Launch the Gmail app on your mobile device.

Step 2: Send the email
Send the email using the Gmail app. The Gmail undo send option will pop up immediately. Tap on it to unsend an email that you just sent.

And that's it. You can recall a message sent in Gmail on your mobile device with this feature.
Note that you can't adjust the time duration for the undo option on a mobile device. By default, it is set to 5 seconds, and you can't change it.
Precautions to take to avoid having to unsend an email in Gmail
If you find yourself using the "recall message" option for Gmail a lot, you might need the following tips.
Thoroughly vet every new message and email you have to send on Gmail and check for any mistakes. Delay sending messages after you compose them, and take your time ensuring that your message is flawless.
Search for grammatical errors and use a spell checker to check your messages. You could even type the text on Google docs so the free spell checker will highlight your errors in red.
Ensure that you have the proper file attachment before sending a message through your email. A lot of business mail issues come from having the wrong file attachment.
Try to sign off an email with the correct signature, especially if you have another email box with alternate signatures.
Use bullet points and as many paragraphs as necessary, so you do not forget to include important information in your emails.
Schedule your emails as early as possible. That way, you'll have enough time to correct them and cancel them if necessary. Gmail and Outlook settings allow users to schedule messages for later.
FAQs on unsending an email in Gmail
Q: Can I disable the undo email option for Gmail?
A: No, you can't turn off the recall feature. The best you can do is set the send cancellation period to a minimum of 5 seconds.
Q: Will Gmail's unsend feature work for a text message on my mobile phone?
A: No, it won't. Gmail's unsend an email service has no links to text messages on your phone. So, you can't recall a text message using the feature.
Q: Can someone recall an email sent to me? How will I realize if someone composes an email for me, then choose to unsend it?
A: If the person clicks on the undo button on the page within the cancellation period, they can recall the email. But you won't know if they did. Once the mail lands in your inbox, they can't unsend it. Even if the email or message is unread, they can't recall it.
More email coverage: How to change your email signature in Outlook