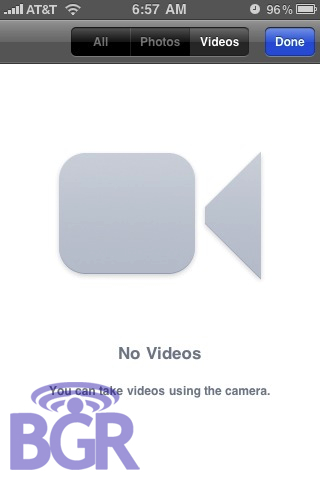 One of our trusty ninjas just blessed us with some exclusive iPhone 3.0 shots. Things like detailing a video recording application, more settings options, an accessibility entry, and even showing that Apple could possibly be integrating voice dialing, too. Hit the break for the rest of the snappies!
UPDATE: Our ninja hit us up to add some following goodies:
The final 3.0 firmware is said to support OpenGL ES v2.0.
There are various references to "ChinaBrick" in some of the 3.0 beta firmwares. Could this a reference to a Chinese-specific iPhone with no 3G and no Wi-Fi? It would be pretty comical if it was…
We're also told that there's a very, very strong possibility video recording will be specifically for the new hardware iPhone and not backwards compatible with the iPhone 3G. Not something entirely new, just more strikes against current users getting some video love, though!