The Haunting of Hill House is Netflix's massive breakout hit this Halloween season — a series that you'll be too scared to watch with the lights off. You'll also be too curious about what happens next to put it down, but it turns out that the series had a different ending than the one Mike Flanagan went with, a finale that would have been so much cooler if you ask me — massive spoilers will follow below, so you'd be best off avoiding this article until you've watched the show.
I usually avoid watching horror movies or TV shows, because many of them are so bad at the horror side of things. That's why I chose not to binge Hill House when it came out a few weeks ago, but ultimately went for it after a few chats with colleagues in BGR's Slack convinced me otherwise.
Once I started watching it, I just could not stop. I had to see what happened next, no matter how terrifying it may have been. And it's not just the horror aspect of the series that made me want to watch "just one more episode" for most of Saturday, though I both anticipated and dreaded all those moments that made my skin crawl. It's the smart way the show was written that had me glued to the screen through the early hours of Sunday.
When I finally went to sleep, making a deliberate choice not to leave any lights turned on, I still hadn't seen the finale, and I was looking forward to seeing how Hill House ends, wondering if a sequel may be warranted. As I watched that sad-but-still-kind-of-happy end on Sunday, I felt somewhat disappointed. I had expected a grimmer end for many of the Crain family members, but that didn't turn out to be the case. The writers went in a different direction.
But now I know that the team did have a much darker ending in mind for Hill House, which sounds a lot better to me than the actual ending. Flanagan told The Hollywood Reporter that he changed his original ending because he thought it'd have been too "cruel" for the audience.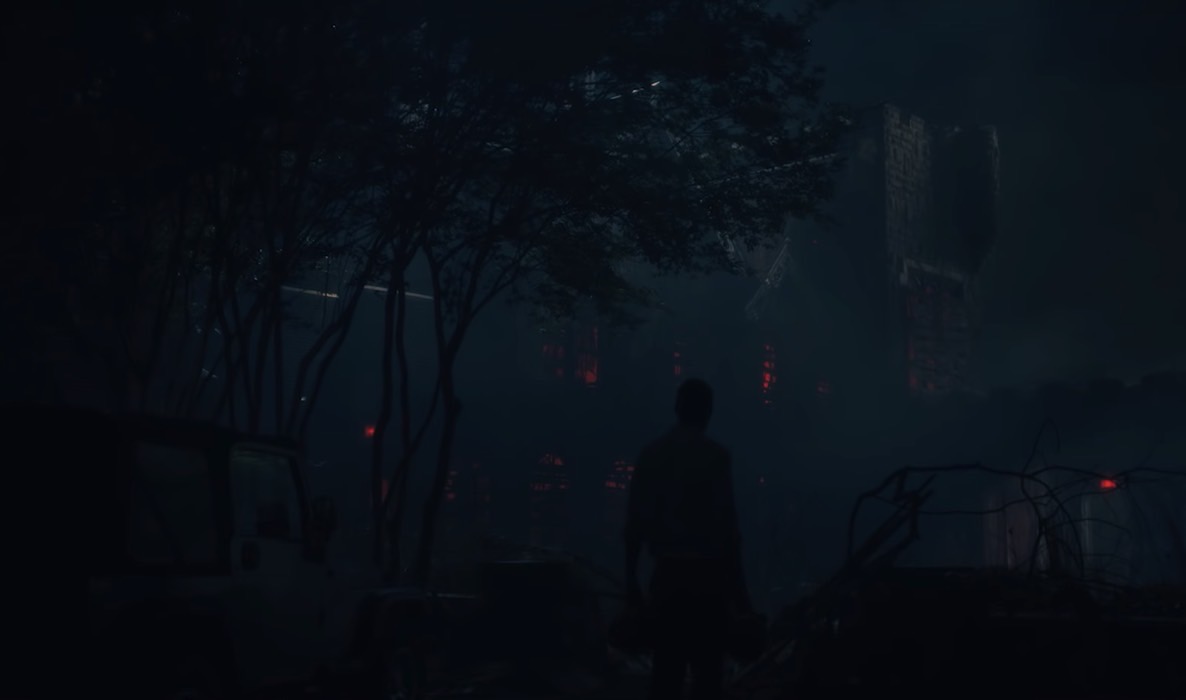 The original idea would have had the Crain family stay inside the house:
We toyed with the idea for a little while that over that [Steve's] monologue, over the image of the family together, we would put the Red Room window in the background. For a while, that was the plan. Maybe they never really got out of that room. The night before it came time to shoot it, I sat up in bed, and I felt guilty about it. I felt like it was cruel. That surprised me. I'd come to love the characters so much that I wanted them to be happy. I came in to work and said, 'I don't want to put the window up. I think it's mean and unfair.' Once that gear had kicked in, I wanted to lean as far in that direction as possible. We've been on this journey for 10 hours; a few minutes of hope was important to me.
The window is actually how you can spot the Red Room throughout the film, but don't be surprised if you don't, as you pay attention to other things happening on the screen — I didn't. Flanagan explained how they came up with the concept as well:
It was one of our writers, Rebecca Klingel, who had first pitched it. I had wanted something really special for the Red Room. We knew we were going to keep that door closed for a long time. I was saying along the lines of, 'We're going to want to see what's in that room so badly by the end of this, whatever it is has to be great.' And she pitched, 'Well, what if we have seen it, and we just don't know it?' There's something really insidious about being placated while being eaten by this house.

So we used the same set; we just redressed and repainted it for each use. It gets really specific to who they are as to what's dressed inside. That was really fun, the idea that we could use our production design for that space to reflect aspects of the character. That was one of my favorite twists that came out of the writers room. It gave us an engine for most of the first half of the season.
The original end could have delivered an Inception-like finale, where the audience is left to debate and decide what will happen next, and would have left an obvious open door to a sequel. But the way Flanagan ended it leaves me a lot less interested in season two. I mean, as much as I liked being surprised by Hill House over the weekend, I don't think the thrill can be replicated. Hopefully, I am wrong.