Go. Watch. Star Wars. The movie so many of us have been waiting for is finally out, and you absolutely need to see it. Even if someone told you The Last Jedi is a bad movie — which, it definitely isn't — you should still watch it. It's an amazing sequel, which not only sets us up for what may be a tremendous finale but can also be enjoyed as a great standalone movie. If you've never seen a Star Wars movie before, watching The Last Jedi will be an awesome experience.
This isn't going to be the spoiler-free review you want — we do have that one for you as well. Instead, in what follows, I'll be looking at the best thing about the new Star Wars movie, which also happens to be the worst thing about.
Spoilers will follow, so tread lightly!
Going into Episode VIII, we were told that The Last Jedi will be a lot darker than The Force Awakens and so it is. Rian Johnson's view offers us a rather stark departure from J.J. Abrams' Star Wars. Yes, we still have the same iconic Star Wars elements you expect. There's no doubt this is a Star Wars movie, and anyone would recognize it as one. But it's also a pivotal episode, one that destroys everything, only to rebuild Star Wars from the ground up.
Like I said before, The Last Jedi will offer an entirely enjoyable experience as a standalone movie. You do not have to see the The Force Awakens, or the other six films to understand the plot. What's even more exciting — but also somewhat annoying — is that there's no particular cliffhanger at the end of the movie.
I'm both happy and sad to have had most of my questions answered. And herein lies Johnson's magic. He reminded me what I had apparently forgotten. That there's no light without darkness. That nobody is only good or bad. That you can walk through life by sticking to a predetermined path. That there are just happy or sad endings. It's really a mix of things. We may strive to reach the light of dark sides of life. But for the most part, we're stuck in the gray.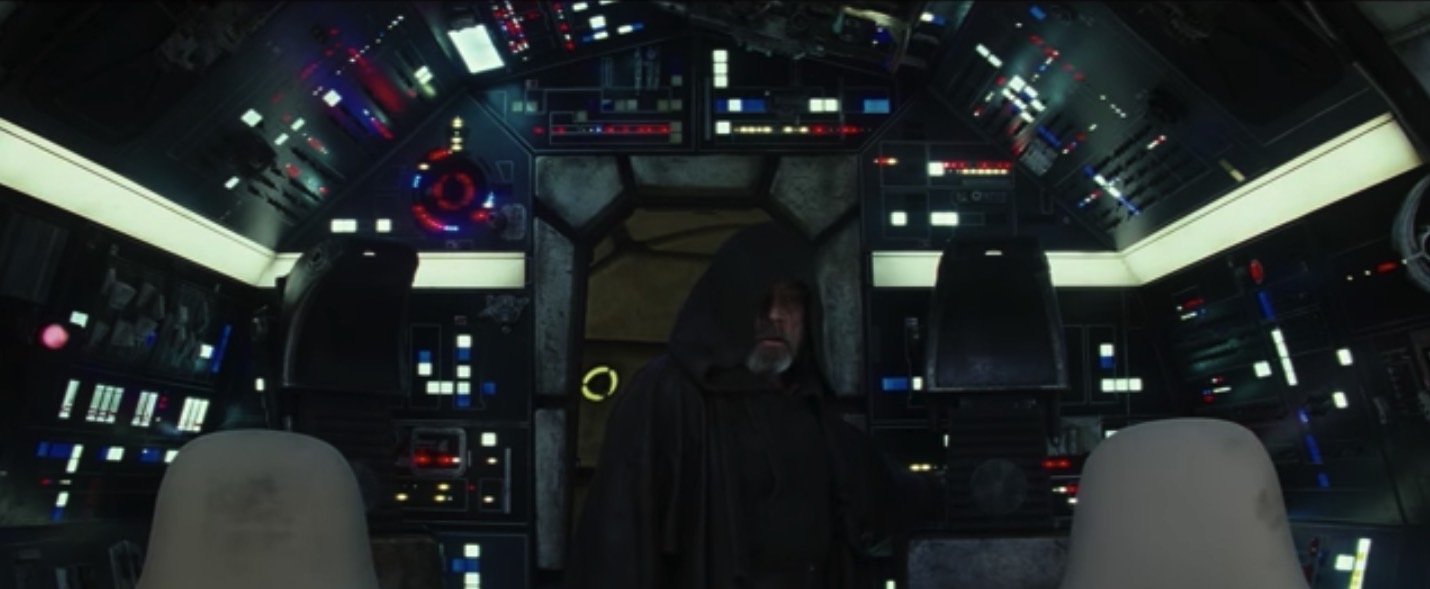 There's plenty of conflict in Star Wars. And there's never going to be a final winner. Things will even out because there's always some kind of balance in the force, like in life, even though the scales are always in flux.
I have no idea whether The Last Jedi is the result of Johnson's genius, or whether Disney's top brass had any influence on the script. But the best part about it is that it destroys everything. It's like the entire Star Wars history is being wiped out, only to restart it again. It sets us up not just for a great ending, but for a great future of Star Wars movies.
We're reminded that anyone can and will influence the destiny of others. That anyone can become a Jedi, just as anyone can follow in Darth Vader's footsteps.
You don't have to be a privileged person to have access to the Force. Anakin wasn't a prince, neither was Luke. They were ordinary people who were able to expand their powers due to favorable and unfavorable circumstances. Leia was a princess, of course, but only in the eyes of the world. Her social status didn't give her better access to the Force. Instead, she's been a fringe Force user for years, at best, with her best work shining through in this particular episode.
Ben Solo, now a firmly established villain, did inherit Force-friendly genes. And all throughout the movie I expected Rey to find out that she's his sister or cousin. But she's not unless Kylo Ren lied to her. She too is just a regular person who felt and used the Force better than most people.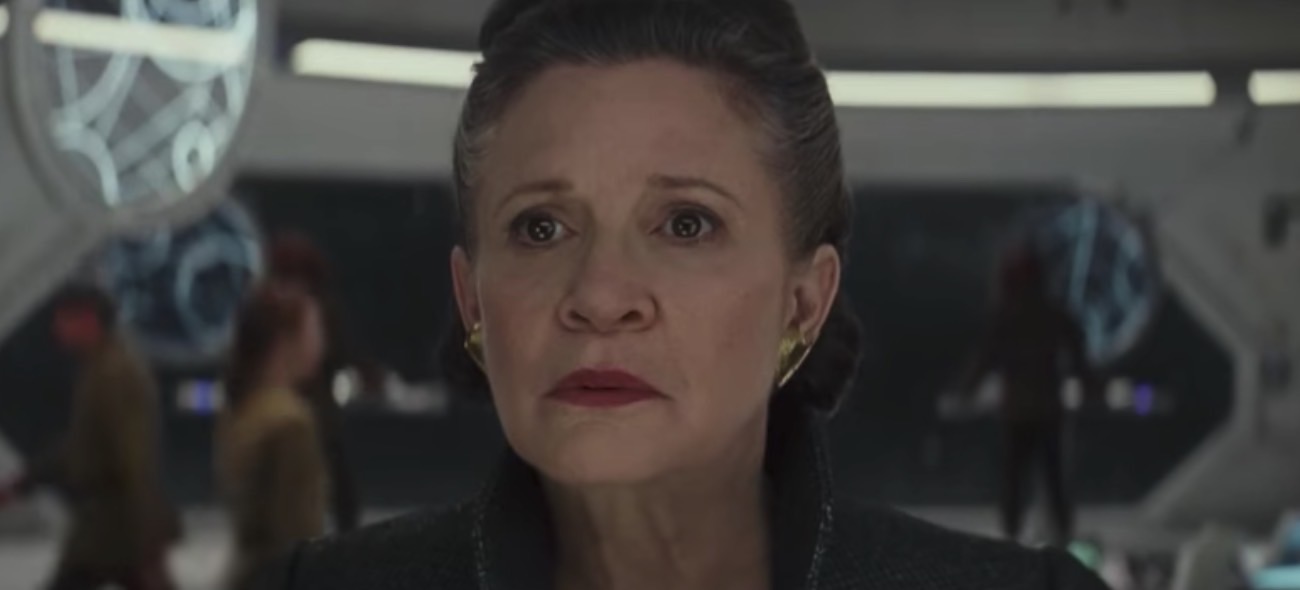 The moral is that you don't have to be a Skywalker to rule the Force or to oppose the remains of the Empire. Anybody can do it with the right training. Oh, and speaking of Jedi practice, you don't need a master to teach you all the tricks.
The ending, the kid who grabs a broom with the help of the Force, is perfect in that regard. It tells us the Jedi order will never die, regardless of whether the Jedi marketing term continues to be used in a galaxy far, far away or not. And the future of that kid is not written yet. He's growing up with tales of the great Luke Skywalker, but he may eventually embrace the dark side.
Oh, and Johnson brilliantly solved the mysteries Abrams proposed. Who is Rey? Nobody, really. But she's good with the Force, which makes her unique regardless of her personal conflict. Who is Supreme Leader Snoke? A bad guy that can be quickly killed away in the most unexpected manner. Phasma? She's not the villain we hoped for — and she wasn't given enough screen time if you ask me. Has Luke embraced the dark side? He has not. Well, not really. But it's his conflicts and demons that made Kylo Ren possible. Who will die next? It was Luke's time to go, apparently, even though we all thought Leia was going to die in The Last Jedi especially after watching her being blasted out of the battlecruiser's command bridge.
At this point, I don't think we really need a third episode, though Episode IX is in the making. There aren't specific questions left to answer other than "what will the Resistance do next?"
The next episode will bring us the death of Leia and will focus solely on the new heroes and villains of the Star Wars world. Ren, Finn, Poe, and maybe even Rose, are the ones who'll lead the Resistance to new adventures. Kylo Ren, meanwhile, will try to crush them.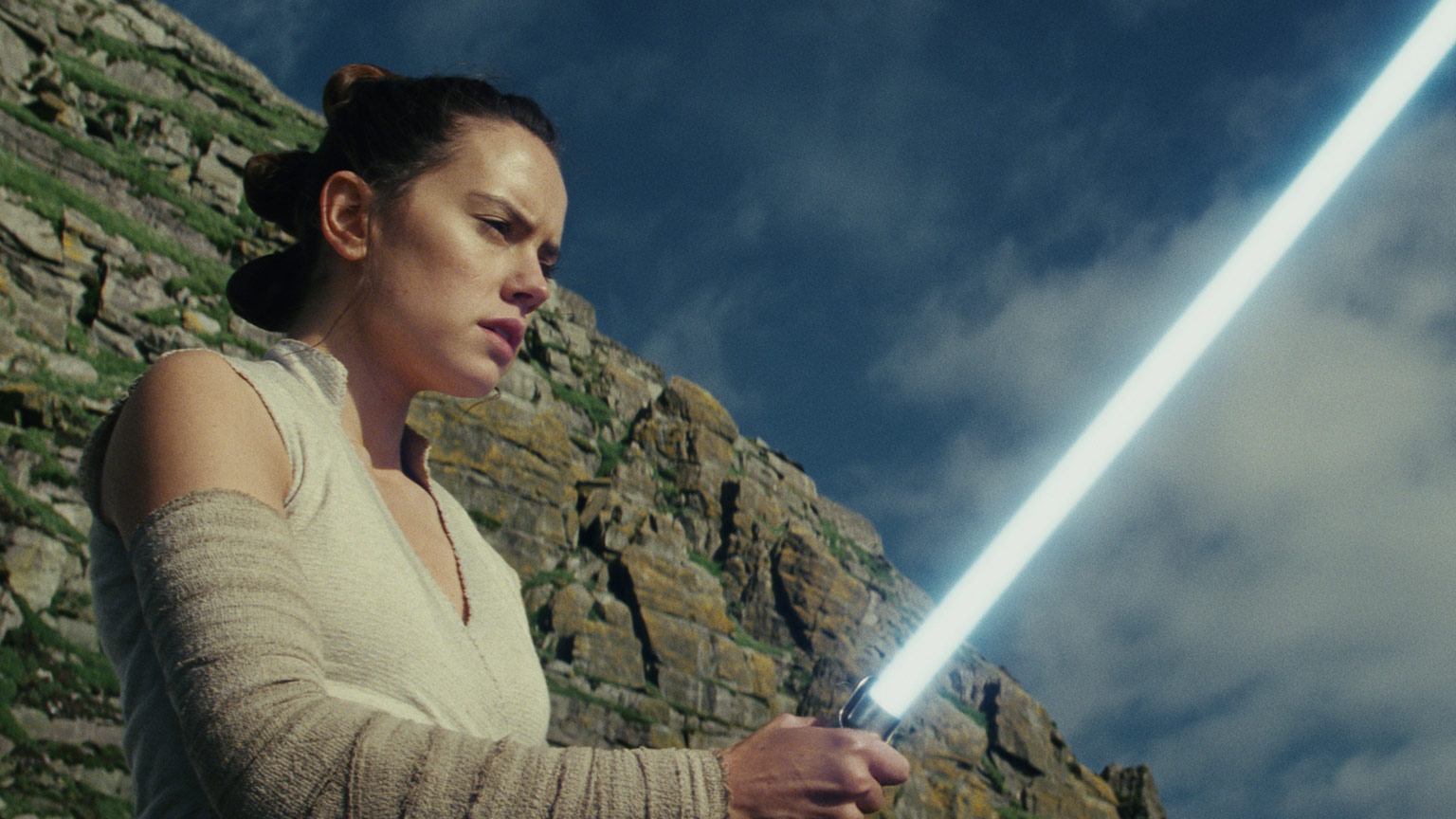 Regardless of the kind of happy or sad ending Abrams will choose for the final episode of this trilogy, we'll all have to remember there's balance in the Force. Whatever happens next, there's not going to be a real winner. The fight between the two sides will rage on, without any Skywalkers and Solos to star in it. And this episode gives Disney the blank check it needs to make as many Star Wars trilogies as it sees fit.
Having to consciously say goodbye to old heroes and villains and welcome the next generation is also the worst part about The Last Jedi. Part of what made Star Wars great are the characters, and we have to let them go now. I'm sad to see Luke go, and I awfully miss Han Solo's jokes — not that The Last Jedi lacks humor, which is amazing, by the way. And because Carrie Fisher passed away long before the movie's premiere, it's even more painful to watch her Leia for the last time ever. And Johnson's ending tells me we should be prepared to lose Rey, Finn, and Poe without notice.