Most of the Avengers 4 spoilers that we shared with you in the last couple of months were unexpected revelations that wouldn't spoil the film's plot. In most cases, we got confirmations that a dead Avenger or fan-favorite character would return to life in Avengers 4, in spite of their unexpected death at the end of Infinity War. But the following leak is somewhat different because it offers us a glimpse of things to come, a surprise that Marvel and Disney would have probably wanted to keep secret.
It's Gwyneth Paltrow that comes to the Rescue this time around, pun intended. Thanks to her desire to share pictures from the Marvel set with fans, we know now that she won't just play Pepper Potts in the upcoming film. She's also going to suit up for some sort of action as Rescue, something Marvel fans may have been expecting for a while now.
https://www.instagram.com/p/BpSEm22hLqo/
It's not like it's a surprise that Pepper would make an awesome hero. We saw her in action back in Iron Man 3, powered by that Extremis virus — and we have no idea whether she still has those powers, by the way. But the following image, which the actress shared in the form of a story on her Instagram account, shows Potts in full Iron Man gear. That means she'll be using the powers of an Iron Man suit as Rescue in the upcoming movie. In the days leading up to this revelation, Paltrow also posted a different image on Instagram which implied at the time that she could play Rescue in Avengers 4.
Naturally, the image was saved and reshared on Instagram after Paltrow posted it. But other than the fact that she's wearing an Iron Man suit, not much else is revealed.
Paltrow earlier this year dropped another interesting bombshell about her character. Pepper and Tony will have a baby, she revealed, prompting many to speculate that she was about to tell Tony he would become a father soon just as he exited the Earth's atmosphere in Infinity War.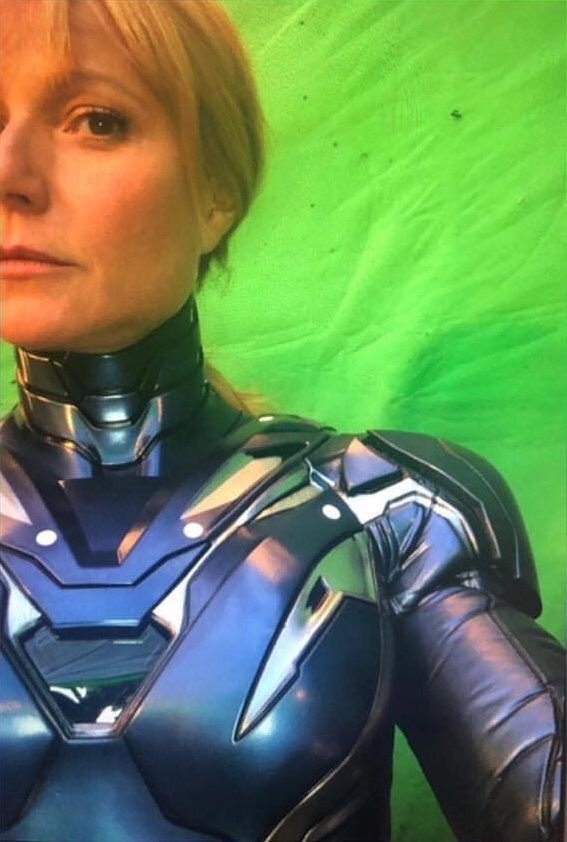 That revelation is now even more interesting given a recent leak that said Avengers 4 starts five years after the events in Infinity War. If that's accurate, then we might see their child in the upcoming movies. Of course, Tony & Co. will want to change the past, which may also change his future with Pepper and their child.
What seems to be clear from Paltrow's Instagram story is that Pepper won't be afraid to get right into the action. Or maybe she'll be forced to suit up. The Avengers are short on personnel and it's going to be all hands on deck for the upcoming adventure. Maybe motherhood will also be a driving factor for Potts becoming Rescue in Avengers 4.