This is a sponsored article and all content and opinions expressed within are of the author.
It can be hard to tackle all of the toughest messes in our home at one time. There may be some pet hair in a ball in the corner or some leaves from when you came in from outside by the door that you didn't notice until just now. But if there's a big spill that occurs, you likely notice it right away. Regardless of the situation, the new Dreametech H12 Pro Wet and Dry Vacuum can tackle it.
This brand-new machine comes from one of the leaders in smart home consumer products, and it delivers an edge-to-edge cleaning promise. Thanks to high-powered suction, hot air drying, dirt detection technology, and self-cleaning capabilities, this is a vacuum that any home would benefit from having. Want to know more about this new machine? Read on.
Dreametech H12 Pro makes cleaning your floors simple and efficient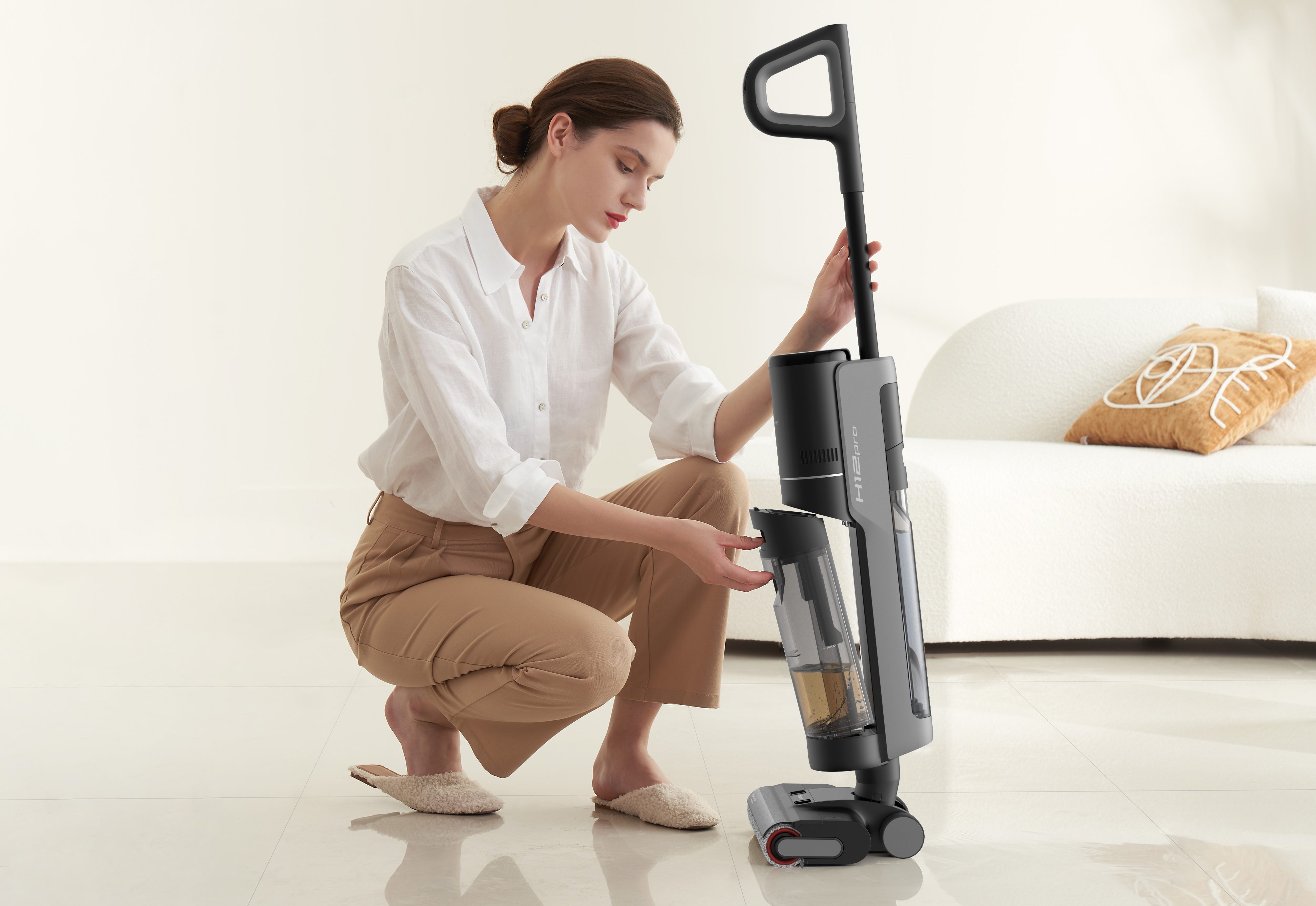 You're getting the best of both worlds with the Dreametech H12 Pro Wet and Dry Vacuum because of its ability to clean up all kinds of messes. The machine delivers edge-to-edge cleaning, thanks in large part to the industry-leading, dual-edge cleaning brush. It measures 0.2″, which helps you deal with hard-to-reach corners and tough-to-get baseboards.
One of the best features about it is the fact that it will sense how big of a mess there is to clean and adjust its suction power. The advanced sensor optimizes power efficiency and cleaning power to take down what needs to be cleaned. You're saving energy as you utilize the device. But it also minimizes the noise, which can be super helpful for those with young kids.
The high-speed brushless motor lets the Dreametech H12 Pro wipe the floor 520 times per minute. The cleaning will get done quickly and efficiently. It will eliminate dirt, dust, debris, hair, and spills.
Stains and stickiness don't stand a chance against this vacuum
Utilizing the mop function of the Dreametech H12 Pro is incredibly simple. With used and clean water tanks, you're minimizing the mess. The brushless motor works with more powerful forward traction to eliminate stains before they set in. Get rid of dirt, grime, and other tough hard floor messes as you seamlessly switch from wet and dry usage.
Cleaning this is a breeze, as all you need to do is put the vacuum in the base and press the button. The base will thoroughly rinse the brush as it rotates until it's fully clean. Then, the brush is dried with automatic hot air in just an hour and a half. It blows air that's about 55°C, so it will have your brush dry and ready to use in almost no time. Utilizing the hot air helps to prevent mildew, mold, and unpleasant odors from forming. You'll be able to keep your vacuum cleaner and ready to use.
More features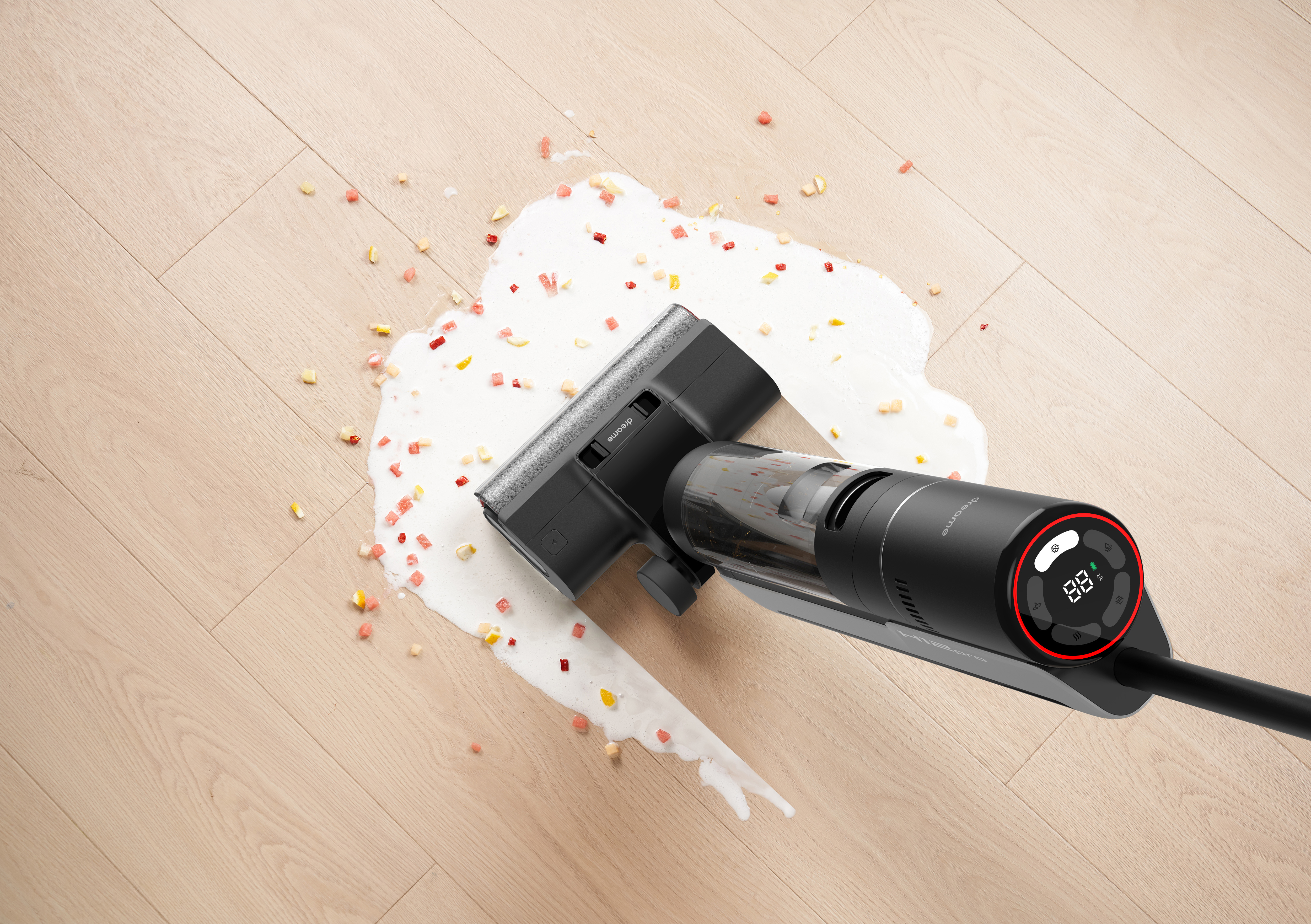 If you have pets, you know what a pain dealing with pet hair can be. With the built-in serrated brush scraper, it keeps the brush roller clean while it's in use. That means the hair would clog up the roller, as it's carried into the used water tank.
The Dreametech H12 Pro features an ergonomic design and an easy-to-grip handle that makes it simple to use. There is also an LED display that shows you what stage of cleaning it is at. The H12 Series is arguably the most user-friendly on the market today.
The Dreamtech H12 Pro Wet and Dry Vacuum is only $499.99, making it budget-friendly too. This knocks out your need for both a vacuum and a mop, so you're saving money that way. Also, it will save you money on your energy bill as well.
For those in the market for a new wet dry vacuum, the Dreametech H12 Pro is a smart choice. You'll be hard-pressed to find a mess on your floor it can't clean.