Black Friday is just a few days away, but not al Black Friday deals were revealed. After hosting a few early sales through November, and announcing a price matching promo in previous weeks, eBay on Monday posted its Black Friday and Cyber Monday ads.
As expected, you'll find plenty of discounts on electronics and gadgets in these flyers, as well as other exciting promotions.
Here are some of the best tech deals eBay has to offer, from Thanksgiving Day through Cyber Monday. All deals will be available at 5:00 AM PST, and eBay scheduled some incredible deals from Thursday through Monday:
Thanksgiving
Black Friday
Cyber Weekend
Cyber Monday
Find below the full ad scans for eBay's 2017 Black Friday and Cyber Monday events, complete with plenty of other great deals.
Black Friday Ad Scan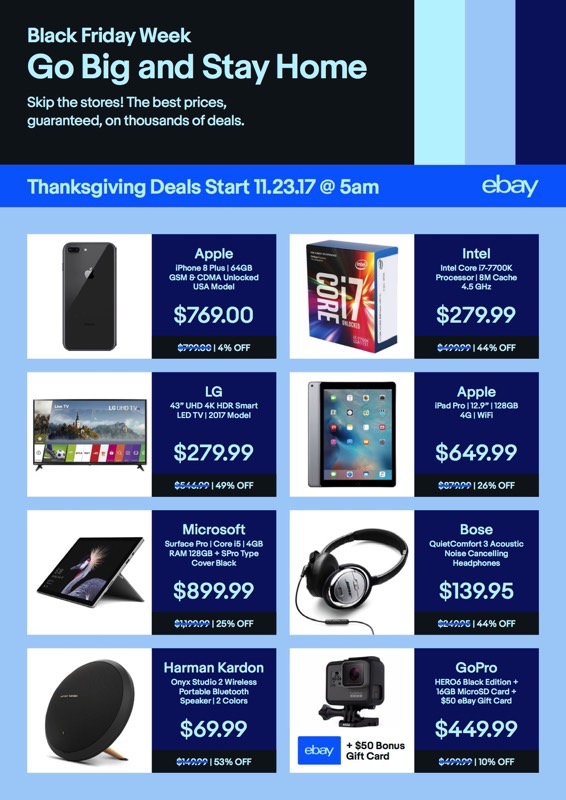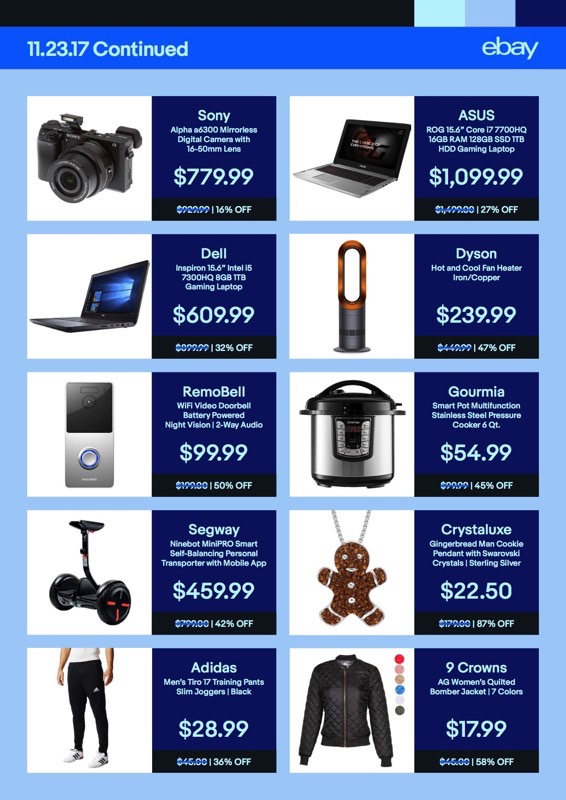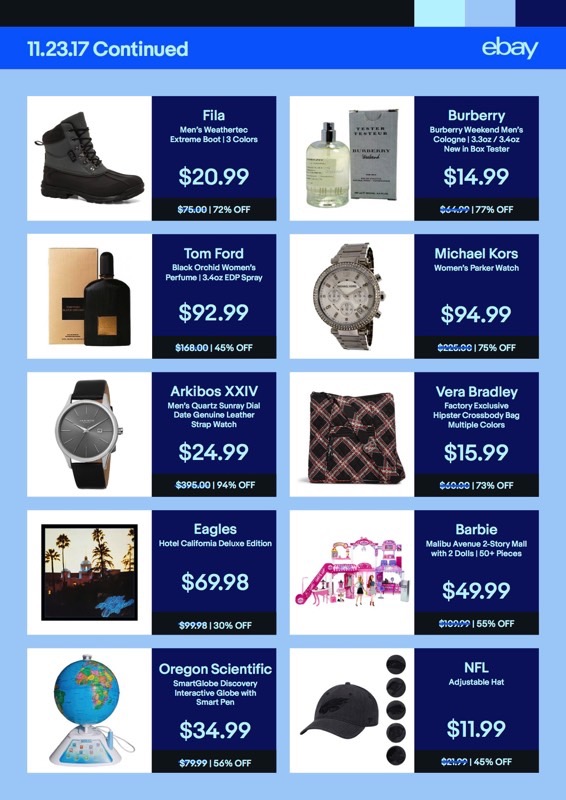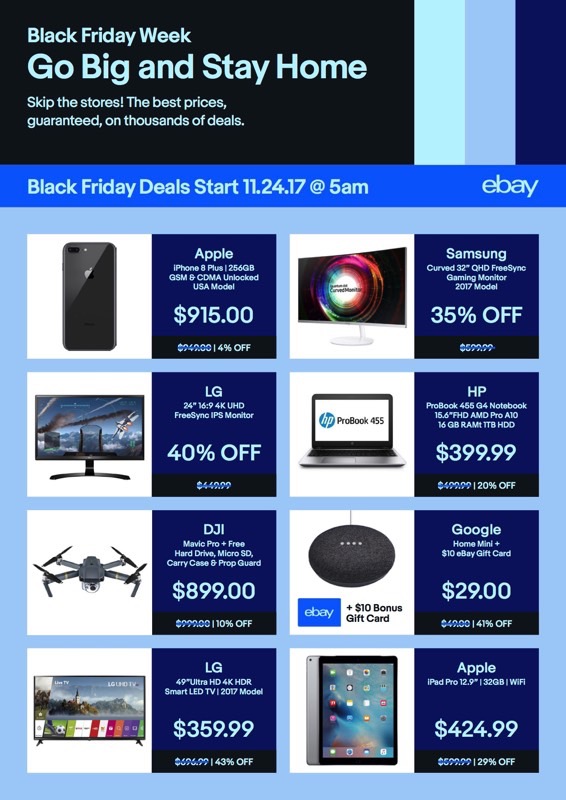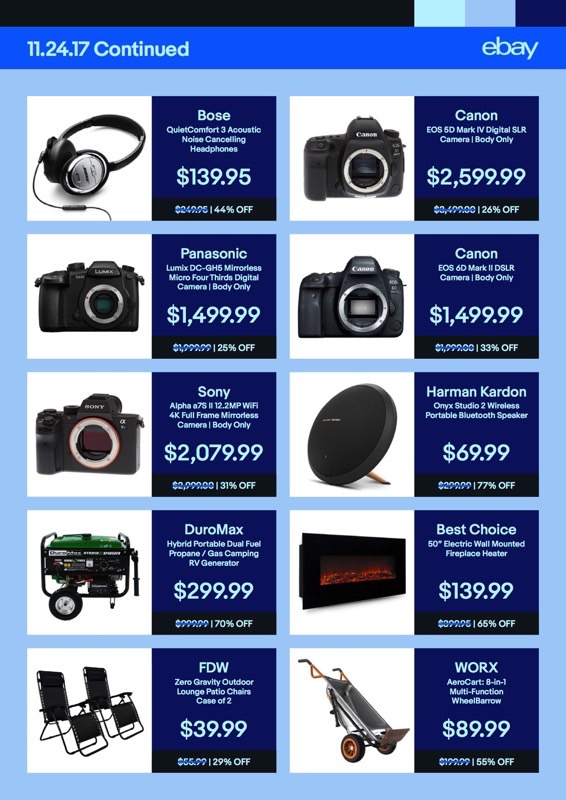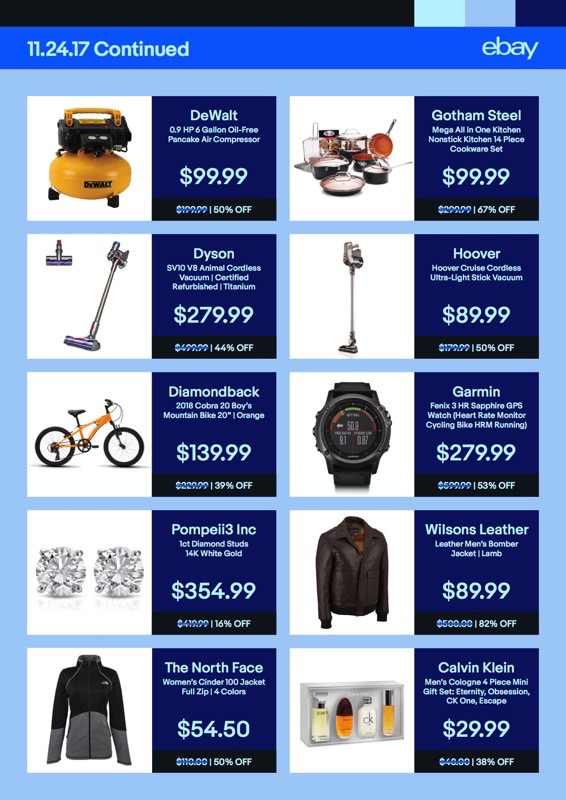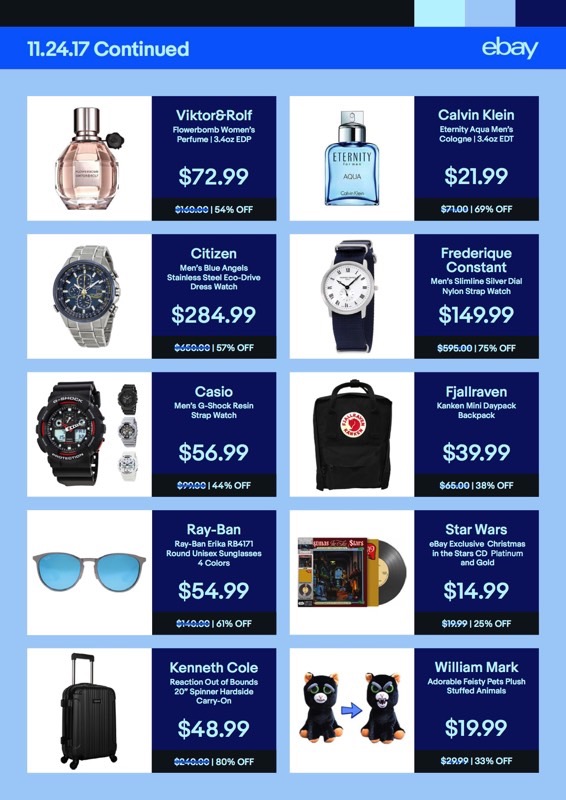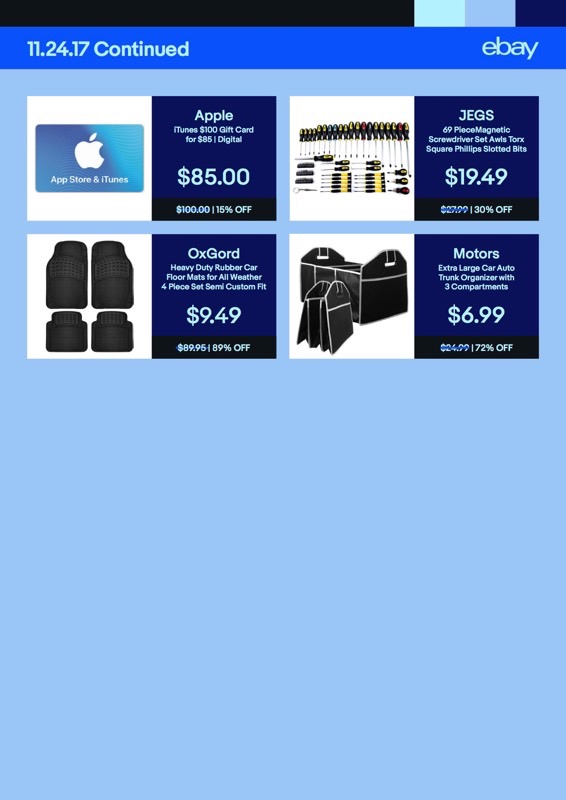 Cyber Monday Ad Scan