If you purchase an independently reviewed product or service through a link on our website, we may receive an affiliate commission.
Anyone who is the least bit handy knows how difficult it is to actually "eye things out," meaning, well, measuring things without actually measuring them. Not only is it difficult, but it's definitely not recommended. That's why it should come as little surprise one of the most useful — and popular — household tools for any handyman is a simple level. Whether you're hanging pictures, a mirror, or that brand new flat-screen TV, you'll never know when you'll need a level. And that's also why you should always have one on hand. Fortunately for you, they're not very expensive, and there are a bunch of super useful ones available on the market. We took a look at some of the best of the best of them, so that you can ultimately decide which one works for you. Time to get on our "level." Nailed it.
Use a level tool that you're used to
For a traditional torpedo level that certainly gets the job done, you can't go wrong with the Johnson Level & Tool 1402-0900 9″ Torpedo Level by 3M. Made with a high-impact frame, this level is both non-conductive and non-corrosive. The three vials used on the tool display plumb, level, and 45 degree, and the built-in V-Groove edge fits on pipe and conduit, allowing you to get perfectly level in a few different ways for a variety of projects. And thanks to its tapered end, this tool fits easily into a tool belt or just pocket, making it ultra-convenient and fairly portable.
Key Features:
Three vials used
Made with a high-impact frame
Tapered end
Johnson Level & Tool 1402-0900 Orange Structo-Cast Torpedo Level, 9", Orange, 1 Level
Price:
$6.14
Available from Amazon, BGR may receive a commission
Trust the laser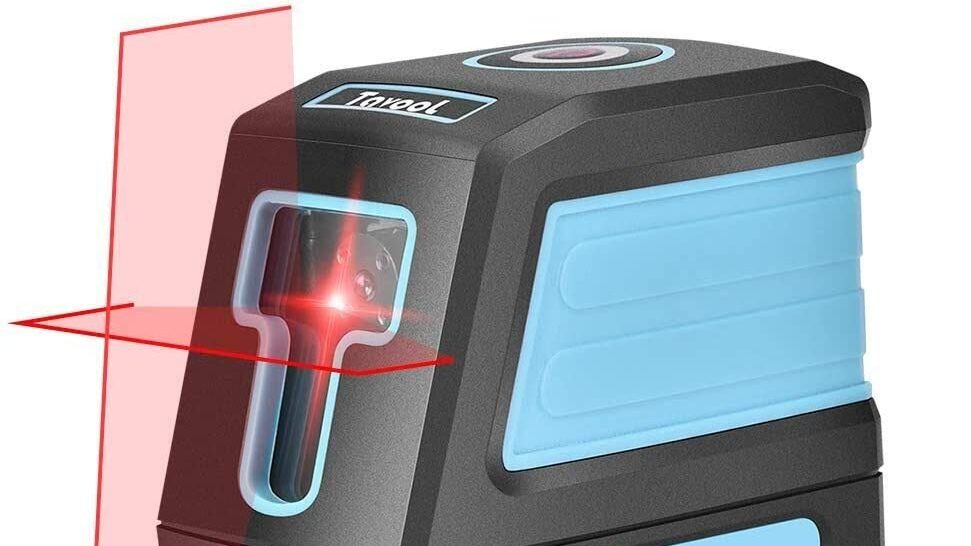 Like virtually any type of technology, leveling tools have evolved over the years. If you're looking for a high-precision laser level that will save you some time, this Self Leveling Laser Level by Tavool is the way to go. For those who want a precise level for both the horizontal and vertical lines when they're hanging something, this laser uses advanced technology to project three different levels — three-beam vertical, horizontal and cross-line laser — to deliver maximum line laser visibility up to 50 feet. You can easily switch between the three modes and the lasers contain high visibility, so you can see what your measuring during the day or at night. It's portable, easy-to-operate, and above all else, incredibly accurate for a wide range of projects.
Key Features:
Gives precise measurements for both horizontal and vertical lines
Delivers maximum visibility up to 50 feet
Three different levels
Self Leveling Laser Level - 50ft Cross Line Laser level Laser Line leveler Beam Tool for Constr…
Price:
$45.99
Available from Amazon, BGR may receive a commission
Stick your level tool to the wall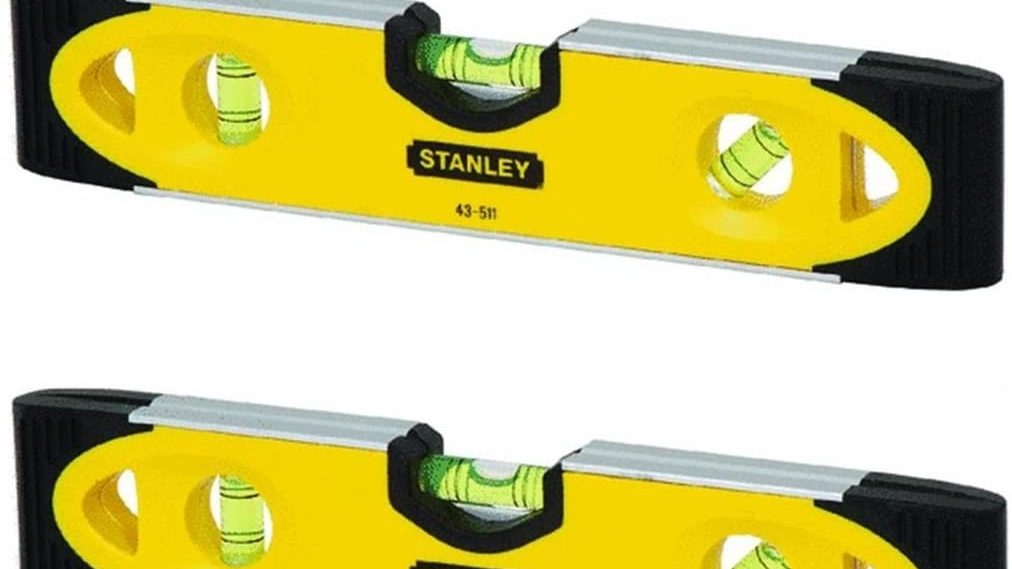 For a heavy-duty and reliable level that's both magnetic and totally shock-proof, you should go with the Stanley 43-511 Magnetic Shock Resistant Torpedo Level NIP. This two-pack contains a pair of 9″ magnetic torpedo levels that are durable, efficient, and highly accurate. It's made with a bi-material body with a heavy-duty aluminum frame, and durable rubber end caps protect newly-finished work surfaces from scratches, marks, and damage. It also contains a pipe groove so you could use it on rounded surfaces, and an open, top-read vial for easy readability. And of course, it's magnetic, so it can be used for hands-free leveling when you need your hands for other things.
Key Features:
Contains a pipe groove
Made with a bi-material body
Magnetic
Stanley 43-511 Magnetic Shock Resistant Torpedo Level NIP (2 Pack)
List Price:
$24.95
Price:
$23.20
You Save:
$1.75 (7%)
Available from Amazon, BGR may receive a commission
Show you all the ways to use it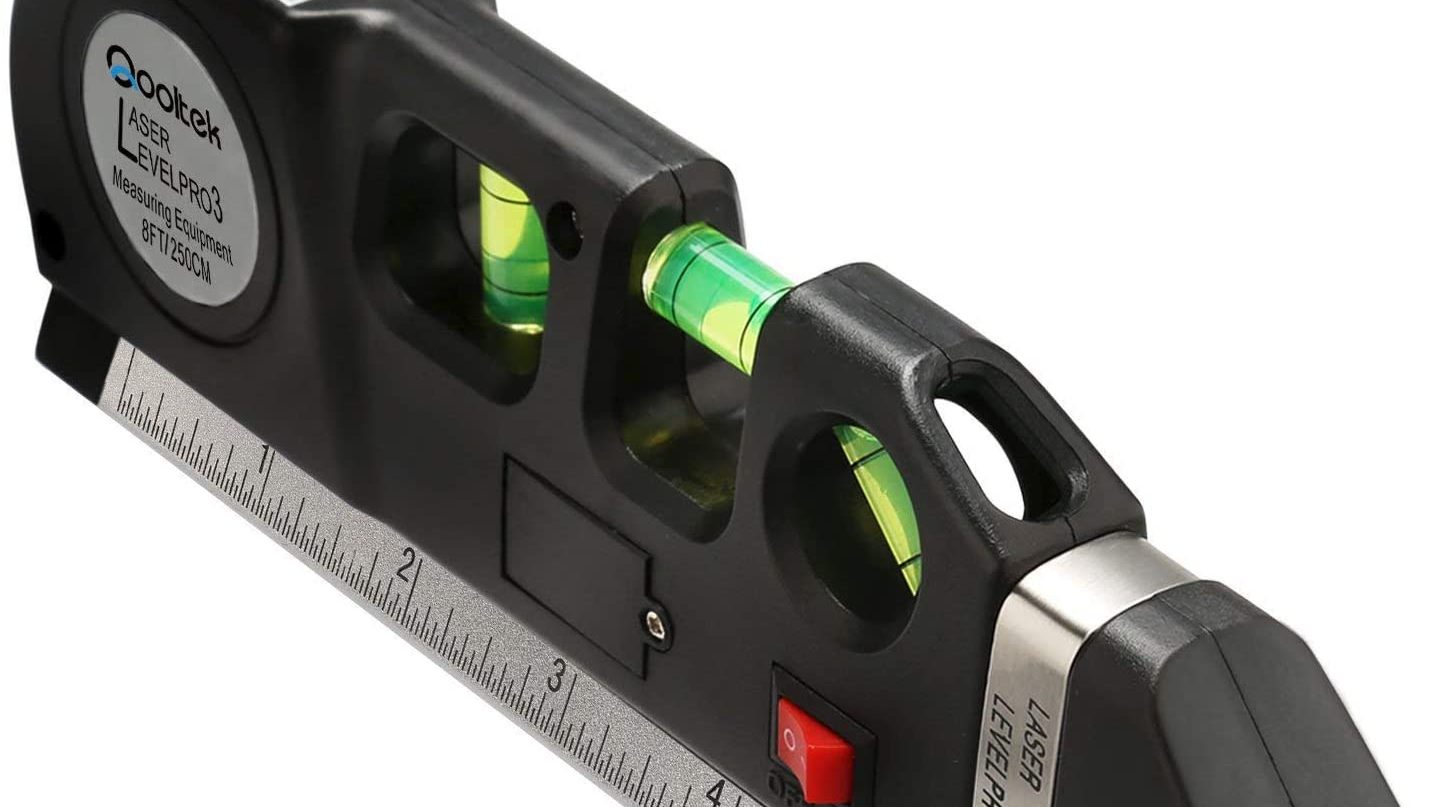 The Qooltek Multipurpose Laser Level is a great all-in-one tool that can serve as a godsend for any type of around-the-house chore or project. Like the above-mentioned laser tool, this one can be adjusted to three different modes — vertical, horizontal, and cross. However, this tool also contains an eight-foot-long tape measure that includes both imperial and metric linear measures, which allows you to forgo using multiple tools at once. It also features a standard triple-positioned leveling bubble if you prefer to go "old-school," in a sense.
Key Features:
Above-mentioned laser tool
Contains an eight-foot-long tape measure
Standard triple-positioned leveling bubble
Qooltek Multipurpose Laser Level Laser Line 8 feet Measure Tape Ruler Adjusted Standard and Met…
List Price:
$24.99
Price:
$16.98
You Save:
$8.01 (32%)
Available from Amazon, BGR may receive a commission
For outdoor use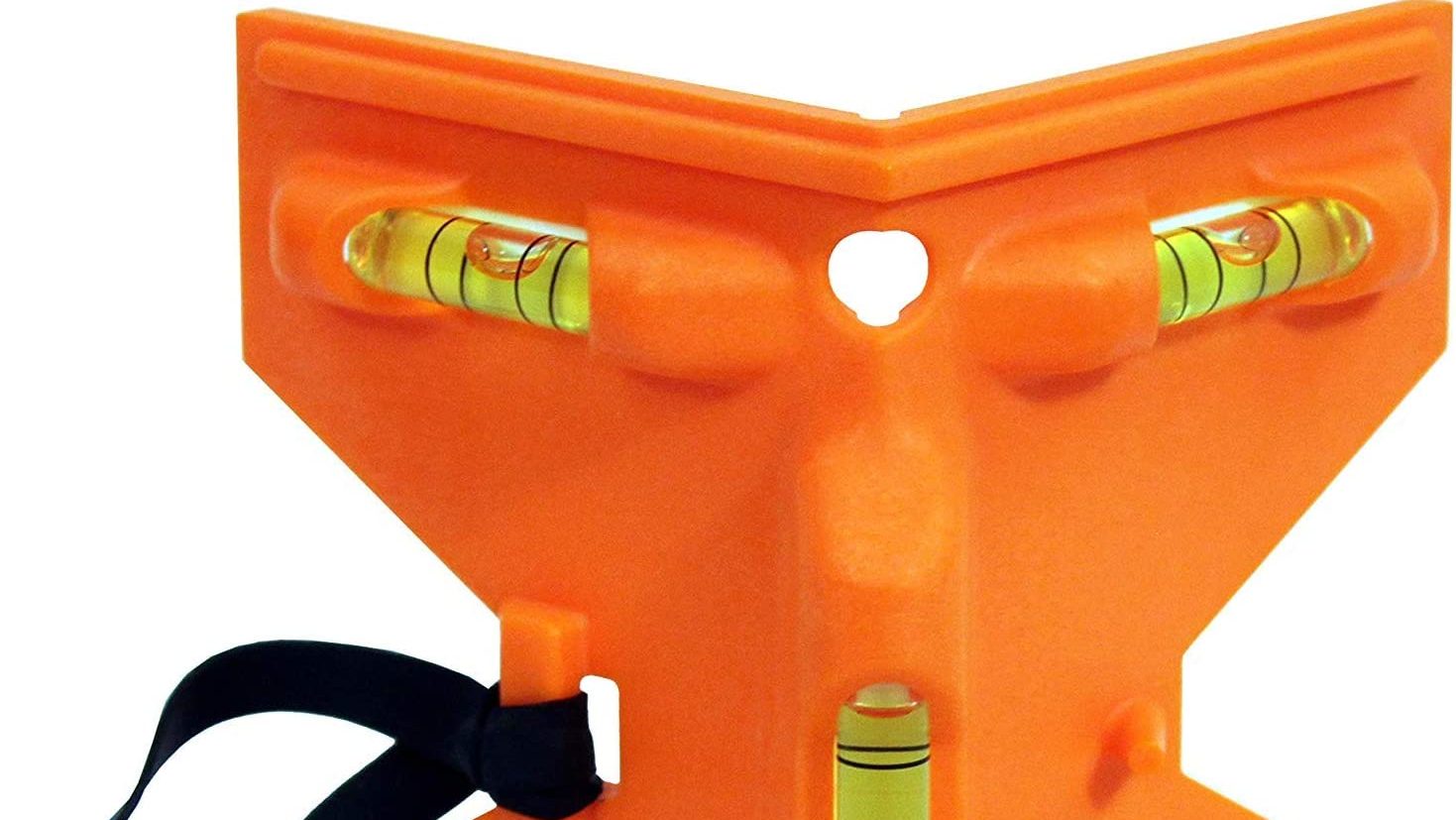 For harder to reach areas like poles, posts, and wall corners, you'll need the GloOrange Johnson Level and Tool Limited Edition by Johnson Level & Tool. Made with a durable, rugged body, this versatile level is made with a reflective backing to increase vial visibility and facilitate the entire process from start to finish. The acrylic vials read plumb and level simultaneously, and the two separate bubbles allow you to check plumb in two directions without actually having to move the tool at all. The level also features a convenient rubber strap that allows for hands-free use, as it attaches to any post, pole or stringer to make your life easier. This tool, is simple, effective, and of course, a major time-saver when it comes to leveling beams, posts, and other awkward, hard-to-reach areas.
Key Features:
Made with a durable, rugged body
Reflective backing
Acrylic vials read plumb and level simultaneously
GloOrange Johnson Level and Tool Limited Edition
Price:
$15.12
Available from Amazon, BGR may receive a commission