Yesterday's post covering the best paid iPhone and iPad apps on sale for free had some real gems in it, and a number of them are still freebies. Definitely head back to that post and check them out. When you're done with that, we've got nine fresh apps on sale for you to dig through on Thursday, so you had better get to work.
These are paid iPhone and iPad apps that have been made available for free for a limited time by their developers. There is no way to tell how long they will be free. These sales could end an hour from now or a week from now — obviously, the only thing we can guarantee is that they were free at the time this post was written. If you click on a link and see a price listed next to an app instead of the word "get," it is no longer free. The sale has ended. If you download the app, you will be charged.
Private Browser
Normally $2.99.
Private Browser with Touch ID or Passcode is the ultimate way to surf the web without worrying about a friend or loved one checking out your internet history!
– Same back end safari browsing engine which means maximum speed, security, and reliability. Familiar Interface.
Finally, you can view all your websites PRIVATELY and in full screen for FREE! This is the simple, no frills web browser you've been waiting for.
— Features —
**********SECURITY ***********
– Add private bookmarks in Private Browser
– Bookmarks and history are protected by your secret pin.
– Your secret bookmarks are safe even from app switcher previews.
— Thanks for downloading Private Browser
Car Video Record
Normally $1.99.
Car Video Record

The video you can see the display speed and GPS coordinates, or if it is enabled address will display the current road or street names during recording.

After starting the recording automatically records the video recording .The set record length is stored in your device.
The video recording continues until you stop the Stop button.

-To record a video in landscape mode
-Selecting Front or Back camera
-Reviewing recorded video
-View recorded video route on the map
-Download video using a web server or iTunes File Sharing window.

Settings

• Camera Resolution
• Cam Quality
• Setting the Record Length
• Speed display
• Delete Older video
• Storage Setting
• Video recording sound
• Use Location Address
• Share (Web Server)
MOOSIC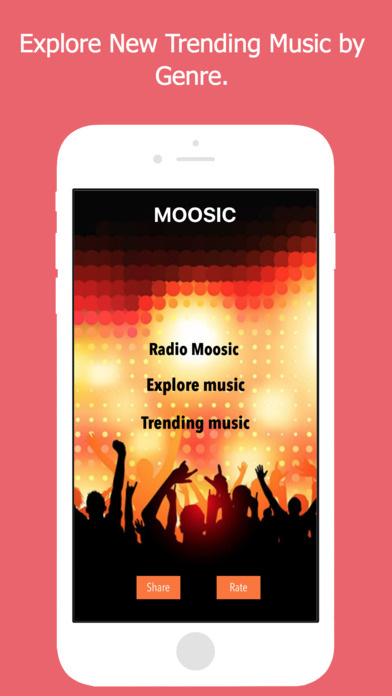 Normally $0.99.
MOOSIC is the ULTIMATE music player for any Soundcloud user that finds their native app to be too clunky! MOOSIC is simple and intuitive, allowing the user to focus on the music. MOOSIC is the only music player to offer exclusive access to Soundcloud with no cost and no ads. Don't waste your time skipping Soundcloud ads… Just get MOOSIC!

Listen to any song, album, podcast, or audio recording that is available on Soundcloud for absolutely free, no strings attached.

MOOSIC is the best way to search for millions of free music and audio tracks via Soundcloud… AD FREE!

No sign up required.

MOOSIC Key Features:

– Explore trending music by genre
– Search unlimited free music, audiobooks, and anything else available on SoundCloud
– Background Play & Select music from the lock screen
– Simple Music Player is available on all pages for convenience

Compatible with iPhone and iPad.
Soccer Star 2016 World Legend
Currently free: $19.99 in-app purchase for premium equipment, a coach to help you recover more energy and an agent that will improve your contracts and earn more coins.
Become the best soccer player in the world. Lead your team to victory scoring crucial goals in the best stadiums. Improve your skills as a soccer player and and no goalkeeper will be able to defend your powerful shot. Take advantage of all opportunities that arise in your soccer career to be the real score hero!

Download now Soccer Star 2016 World Legend for mobile or tablet FOR FREE!

Have fun with this amazing soccer manager game that encourages you to manage your own professional soccer career. Get Scouted as a striker, midfielder or defender and receive renowned sponsors. Hire your agent, who will manage the finances to increase your income, and your physical trainer, who will help you optimize your physical condition to triumph as a real professional soccer player.

Score many goals, reach fame and your fans will follow you to the end. Earn money to buy extravagant and luxurious products and become a soccer world-wide inspiration. Manage your relations with the fans, and the relationship with your teammates, coach and sponsors, making tough decisions that will shape your career as a professional soccer player. It is the most complete soccer game you've ever seen!

Impress the sport press with every goal, free kick, penalty and assistance and support your team in the stadium. Work hard and train your skills (power, technique, free-kicks …) to get a spot in the starting lineup. Begin the 2015/2016 season with your favorite national team and win trophies of each competition: u-17 world cup, u-19 world cup, u-21 world cup, u-23 world cup and World Cup.

Rule the pitch with your goals and gain the highest score in each game. Overcome every challenge, get rewarded with every achievement and earn the experience to level up. Purchase the best sport equipment and train hard in the gym to give your all in every match. Be your own manager and become a legend in the world of soccer!

Game features:

– Realistic soccer manager in 3D
– Free and easy to play soccer game.
– Play with your favorite national team.
– Choose the type of soccer player you want to be: forward, midfielder or defender.
– Stunning 3D graphics.
– Increase your profits by betting at the casino or racetrack.
– Different training modes.
– Simple and intuitive interface.
– Compete in multiple championships and categories.
– Record your best moves and share with the community.
– Amazing daily rewards.
– Improved ball movement: amazing effects and shots!
Download Soccer Star 2016 World Legend
Foresee
Normally $2.99.
WEATHER-POWERED ACTIVITY PLANNER…

Foresee intelligently predicts the ideal times for your favorite activities so the weather doesn't catch you off guard!

"Foresee is definitely an app that will help you make the most of your day." – AppAdvice

FORESEE ANSWERS QUESTIONS LIKE THESE…

"I like to run for an hour, three mornings a week. When will it be cool outside and not raining?"

"I walk the dog nearly every morning, but would like to know the night before if the weather will be good…"

"Do I need to take an umbrella to my kid's soccer practices?"

"Which afternoons will be dry so I can work on the yard this week?"

"What afternoons will be good to stay inside and read a book?"

BEAUTIFUL & INTUITIVE…

Foresee features an attractive, minimalistic design that's both rich with features and easy to use. Quickly assess current conditions for the day as well as your schedule for the week ahead.

WHEREVER YOU ARE…

Going for a morning run from home? Heading to the beach for the weekend? Disney World? Trying to exercise while traveling for business? Wherever you are and wherever you are going, Foresee helps you plan ahead. Schedule custom activities and events in unlimited cities and places around the world.

ATTRACTIVE THEMES…

Beaches, forests, mountains, gardens and more… For each location that you use, apply one of 18 beautiful themes!

POWERFUL ACTIVITY PLANNING…

Create personalized one-time or recurring events – each with weather preferences important to you. Accurate hour-by-hour weather data is available seven days ahead, but activities and events can be added for dates into the future.

Have an outdoor event coming up in a couple weeks or next month? Simply schedule it and Foresee can notify you when reliable weather data becomes available.

INTELLIGENT NOTIFICATIONS…

Foresee will do the work behind the scenes to analyze your activities and weather preferences and notify you at a time of your choosing. Don't let the weather catch you off guard! Rely on Foresee, your personal activity forecast!

••••••••••

FINAL NOTES…

Also, Foresee uses Location Services and your device's GPS to detect your location in order to receive weather data. Continued use of GPS running in the background can dramatically decrease battery life.
Beep
Normally $7.99.
Want to censor swearing in a video?
Or want to make an unnecessary censorship video?

Beep is the perfect app to do it in a cool way. Just tap where you want to censor.

Censor the words precisely, mute out bad words with bleep sound. Censor mouth or other visuals using emojis.

~ Make funny unnecessary censorship videos ~

Turn perfectly good speeches of your friends or popular figures into something inappropriate and funny by censoring some words. Twist the meaning and have a laugh. Share on social media!

FEATURES:
+ Edit the video easily with most simplest and straightforward editor.
+ Just tap and hold to censor an area on a video.
+ Adjust the censored area as you wish.
+ Add emojis to cover the mouth and express emotions of words being censored.
+ Export the video in Highest quality.
+ High quality bleep sound

If you are wondering how to censor a video this the best video editor app for that.
New York City Secrets
Normally $1.99.
All cities have two sides to them: The one shown in the "normal" guide books and the ones experienced by locals-in-the-know. What's hot and what's advertised are frequently not the same thing!

The City Secrets guide is designed to clue you in with the most up-to-date information on entertainment, accommodation and travel available.
It's fresh, smart and curated with you in mind! You should download your free copy now…

Features:
– Overview
– Shopping
– Entertainment
– Hotels
– Dining
– City & transport maps
Download New York City Secrets
Personal Money Manager
Normally $1.99.
Personal Money Manager is an integrated expense tracker designed to help you track your expenses, income, bills-due and account balances. It offers support for budgeting, and allows analysis of your expenses and income, including charts and graphs.

Income and expenses:
– one balance for all transactions
– financial statement review on a display
– revenues and expenses management
– comfortable adding of new events
– filter of transactions according to dates
– every month review of statistics

Exchange rate:
– main world currency
– some results at the same time
– fast access to selected currency
– the newest information

Notes:
– provide with opportunity of keeping financial notes
– easy-to-use
– system of reminders
Download Personal Money Manager
Notes
Normally $1.99.
Notes is an app for you to store and edit notes on the cloud, it works with Parse backend so you won't loose data even after an update, just login with your own username and password to access your notes.

You can store Video, Audio, Image and Text notes with this app, all comes into a nice.

Easily insert/update your notes, choose from Text, Video Image and Audio notes