If you purchase an independently reviewed product or service through a link on our website, we may receive an affiliate commission.
Nail the exact cook you want for your eggs, especially if you're looking for them sunny side up, and make uniform pancakes that will make your whole family happy when you pick up a set of egg rings. Egg rings keep the cooking area contained and help your fried eggs turn out exactly how you and your guests like. If you're interested in breakfast meats, you can make a great sausage patty in one of these rings as well as some hash browns. There's so many uses to help you fill out your plate with breakfast delicacies. So we've highlighted a few sets of the best egg ring below to give you an idea of what the first meal of your day can look like.
Get an egg ring set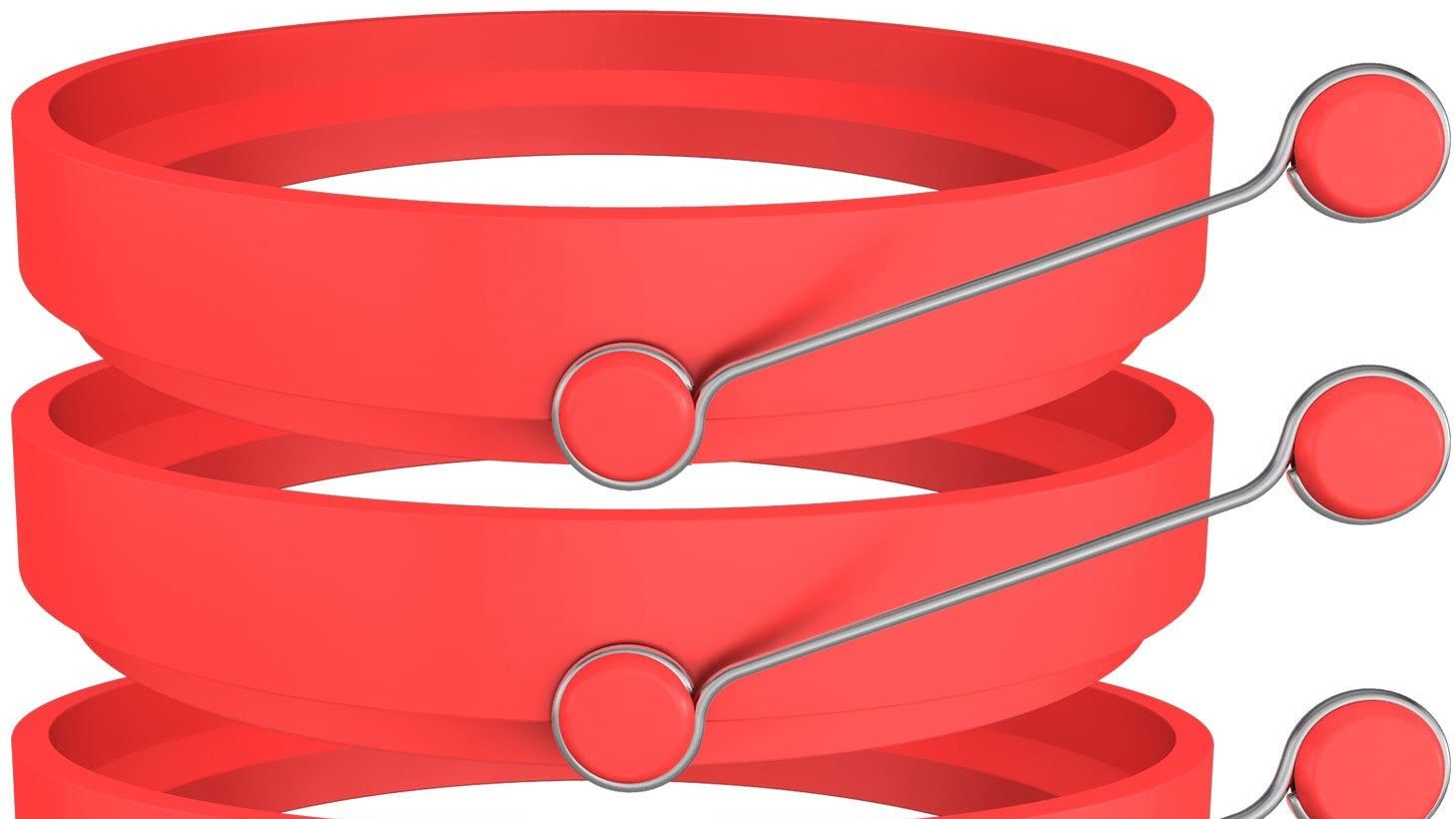 Packed with all of the essentials you'll need to cook a tremendous breakfast, the Ozera 6 Pack Egg Rings will have you featuring morning meals any time of the day. With this set, you'll receive four egg rings made from silicone and two rings made from stainless steel. You'll also receive a silicone spatula and a silicone brush to help you remove your food from the pan. The metal rings are also meant to be used to cook pancakes, biscuits, bacon, potatoes or crepes. Each silicone one has a folding handle, which makes them easy to store and use.
Key Features:
Meant to be used for eggs, pancakes, biscuits, bacon, and more
Each one has a folding handle
Silicone spatula and brush
Ozera 4 Pack Silicone Egg Rings Pancake Molds Egg Ring for Egg Mcmuffins - Non Stick, One Size,…
Price:
$7.99
Available from Amazon, BGR may receive a commission
Don't struggle to clean them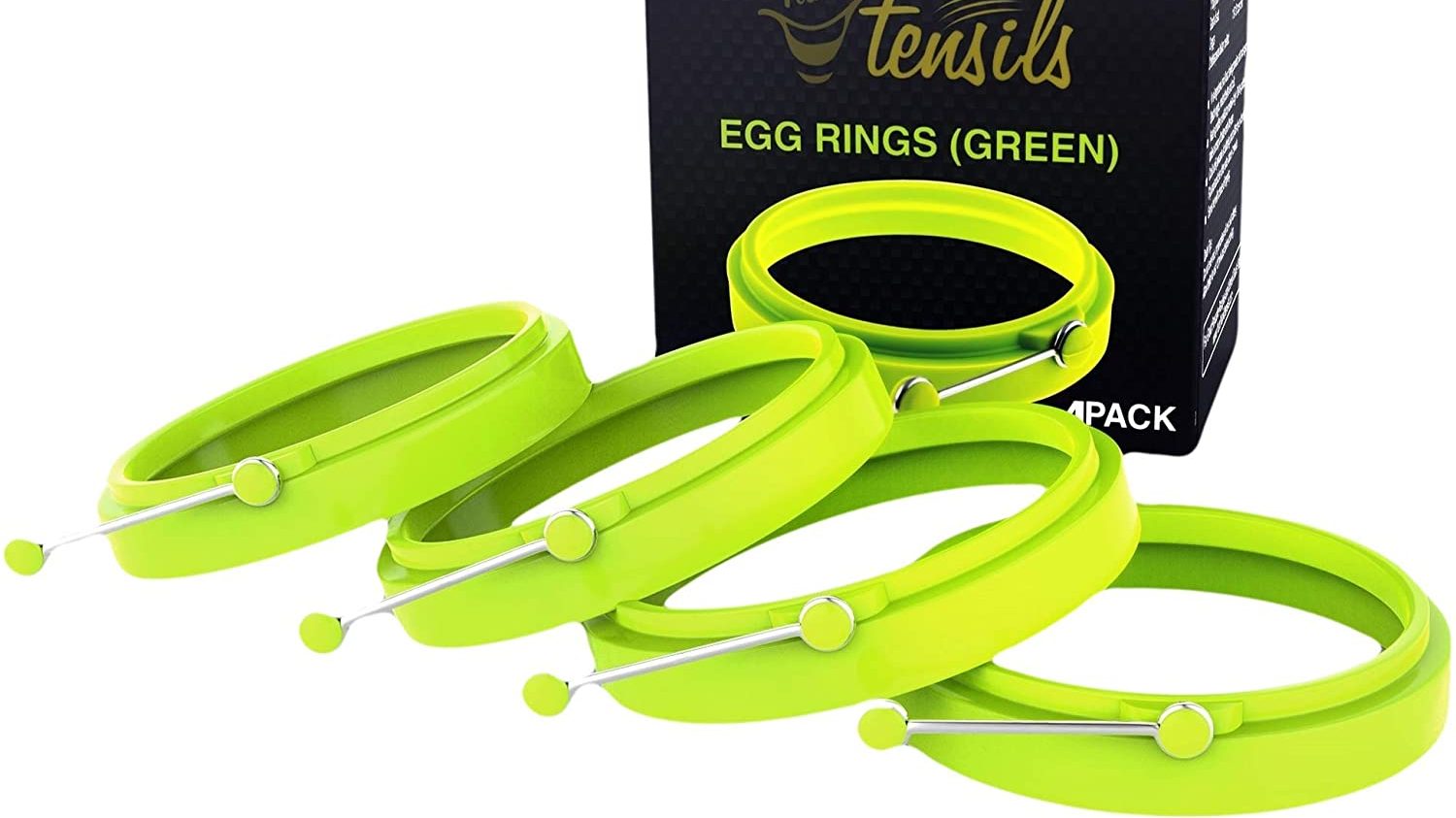 You won't have to worry about scraping dried bits of food with the New Egg Rings by YumYum Utensils. This set of four rings is made from non-stick silicone that is dishwasher safe. Each of them is four inches in diameter and has a flippable handle, so you can check to see when your eggs are ready. They are BPA-free and 100% FDA-approved. These can be heated up to 446°F. You'll also receive a recipe book that's chock full of 50 recipes.
Key Features:
BPA-free
100% FDA-approved
Can be heated up to 446°F
YumYum Utensils Silicone Egg Rings Non Stick. Red 4-pk
Price:
Available from Amazon, BGR may receive a commission
Cook in different sizes of egg ring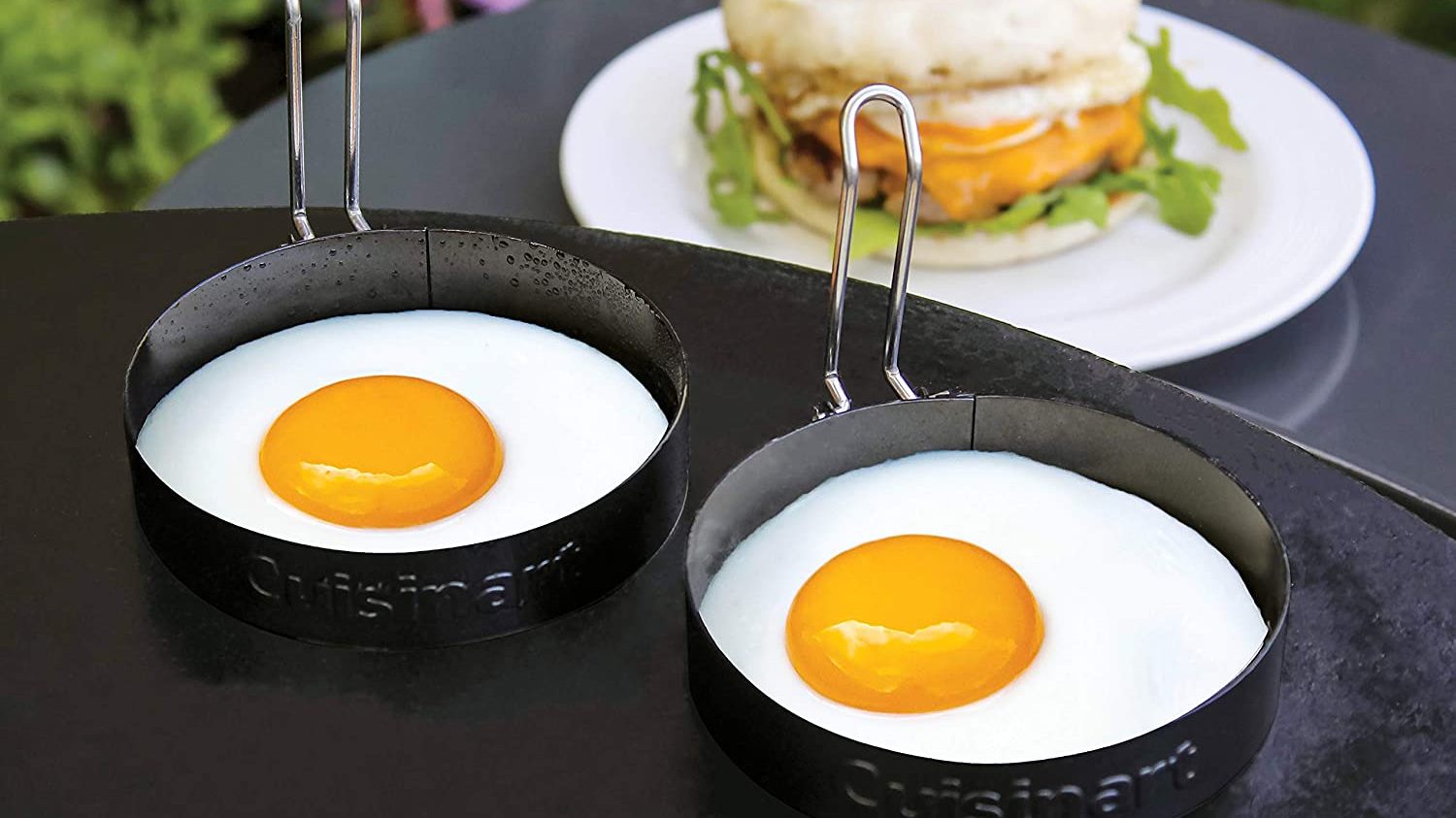 Whether you want one egg, two eggs, some pancakes or an omelet, you can make it all with the Cuisinart CGR-400 Ultimate 4-Piece Griddle Ring Set. The omelet ring is 8″ in diameter and will hold the eggs for you while they cook and then you can add your toppings and flip it over all at once. The pancake ring is 6″ in diameter and is perfectly round, allowing you to make some fantastic griddle cakes. Then there are two 4″ rings for fried or poached eggs. You can also use the egg rings for smaller pancakes. Each ring has a non-stick coating and a handle that is foldable for simple storage.
Key Features:
8″ omelet ring
6″ pancake ring
Two 4″ egg rings
Cuisinart CGR-400, Size: 4 inch, 6 inch and 8 inch, Ultimate Griddle Ring Set, 4-Piece
Price:
$14.99
Available from Amazon, BGR may receive a commission
Make more miniature foods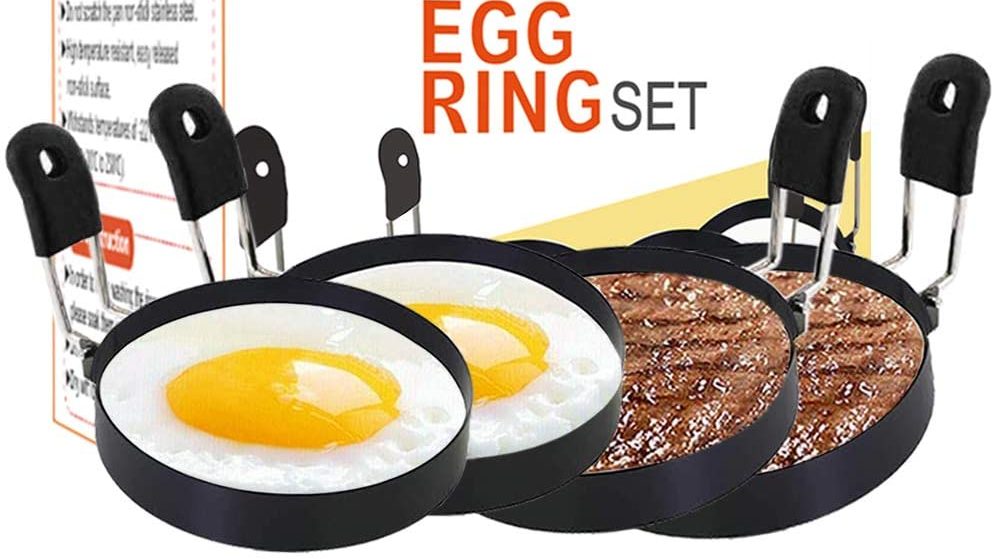 With the COTEY Large 3.5″ Nonstick Egg Rings Set of 4, you'll be able to make foods the perfect size for children. Each one of these measures 3.54″ in diameter, offering you a smaller choice for eggs, pancakes, omelets, breads, and more. You can even use this to make sliders, as it's a great size for that. Made of nonstick stainless steel, they will release easily and can be thrown in the dishwasher. You can reuse these over and over again.
Key Features:
Measures 3.54″ in diameter
Nonstick stainless steel
Great for sliders and breads
COTEY Large 3.5" Nonstick Egg Rings Set of 4, Round Crumpet Ring Mold Shaper for English Muffin…
Price:
$12.95
Available from Amazon, BGR may receive a commission
Find the colors you like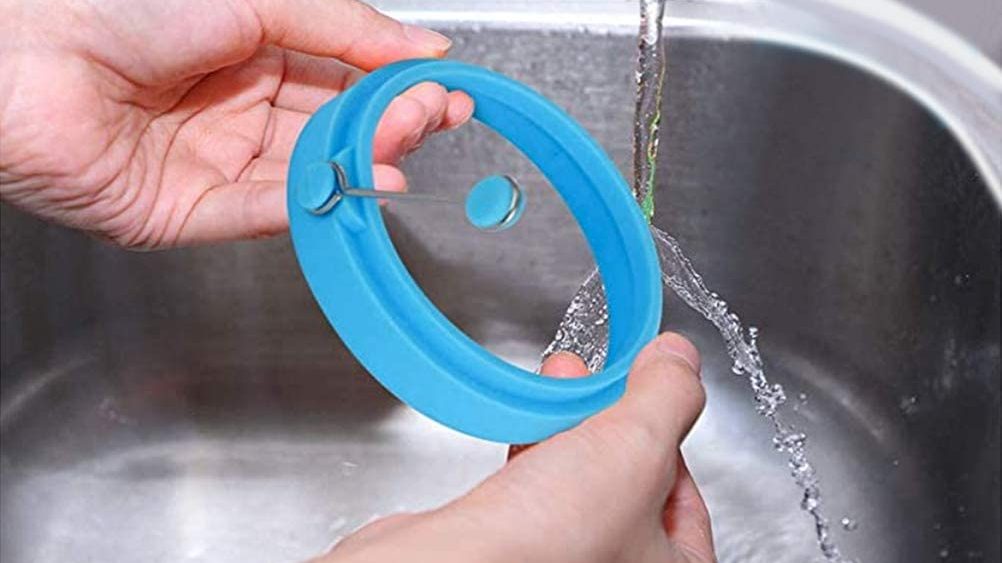 You'll have plenty of options when it comes to colors with the Emoly Silicone Egg Ring. This set is great for homemade omelets, crumpets, fried eggs, pancakes, Eggs Benedict, and more. But you can fit your color palette easily, as it is offered in sets that are different colors. You can get green, blue, or red ones or multicolor sets. Each one is made of nonstick silicone and that makes removal a breeze. These can be used between 40°F and 446°F and will perform at extreme temperatures. You should pour oil into the mold first and then add the egg for optimal removal once you're done with cooking the egg.
Key Features:
Come in different colors
Can be used in a wide range of temperatures
Should pour oil into the mold first
Emoly Silicone Egg Ring, Egg Rings Non Stick, Egg Cooking Rings, Perfect Fried Egg Mold or Panc…
Price:
$9.99
Available from Amazon, BGR may receive a commission