If you purchase an independently reviewed product or service through a link on our website, we may receive an affiliate commission. Learn more.
It's pretty easy to get carried away on Cyber Monday 2022. After all, so many best-selling products go on sale. The deals are so phenomenal that you want to get them all! But things add up quickly and you can end up spending way more money than you intended. That's why we're rounding up all the best Cyber Monday deals under $50.
The bottom line is that you don't need to spend a fortune to get fantastic Cyber Monday deals. Things like PC essentials, wireless headphones, power tools, Fitbits, and more are on sale for under $50 right now. There are even awesome deals under $50 for PlayStation and Nintendo Switch fans!
---
Featured deals in this article:
---
Check out all the best affordable deals we could find.
Best Amazon Cyber Monday deals under $50
When discussing the best Cyber Monday deals under $50, it makes sense to start with Amazon. That's because the retailer has so many best-sellers on sale at rock-bottom prices right now.
For starters, the #1 best-selling Fire TV Stick 4K is down to $24.99. Or, you can upgrade to the faster and smoother Fire TV Stick 4K Max with Wi-Fi 6. It retails for $55 but it's only $34.99 right now.
If you don't need 4K, the deals start at just $14.99!
Lastly, the Echo Auto is on sale right now for $14.99. That's also incredible!
Amazon bundle deals under $50
If you really want to save a fortune, you need to check out Amazon's bundle deals under $50.
Our favorite is the Echo Dot & Sengled Color Smart Bulb bundle. We can't believe it, but you can get both for just $34.98 right now. That's insane!
Best video game deals under $50
If you're a gamer, there are tons of great Black Friday deals under $50 this year. You'll find so many right here, but there are a few sales we really need to highlight.
Nintendo Switch
First, Nintendo Switch fans will find a bunch of games on sale for $39 or less. These are all sellout risks, so you'd better hurry and check out those deals. Also, every single Switch owner out there should take advantage of the Black Friday deal that gets you a SanDisk 128GB MicroSD with Nintendo Switch Online 12-Month Membership for under $40. That's crazy!
On top of that, games like Life is Strange: True Colors is available for just $14.99! You can also get Shadowverse: Champion's Battle for only $19.99! Get a Pro Switch controller for only $9.99 while you can!
Sony PlayStation and Xbox
Did you pick up a PS5 for Black Friday 2022? Probably not since they're still impossible to find. But it doesn't matter if you have a PS5 or a PS4. In either case, there's a PlayStation Black Friday deal under $50 that you need to take advantage of.
You can also enjoy that great deal on Life is Strange: True Colors. The Quarry is also down to just $29.99!
If you play Xbox, you can snag PGA Tour 2K21 for just $13.97 or WWE 2K22 for only $24.99!
Headphones under $50
Are you looking for headphones deals under $50 for Cyber Monday 2022? Don't worry, we've got you covered with four fantastic options.
First and foremost, Jabra Elite 3 earbuds are on sale for just $49.99, matching an all-time low price. Those are fantastic on-ear headphones that everyone loves so much. You can also pick up JBL Tune 510BT wireless headphones for $29.95, but they might sell out soon.
Moving on to wireless earbuds, two of Amazon's all-time best-sellers are under $50 for Cyber Monday. TOZO T10 true wireless earbuds with a wireless charging case are down to $24.99 today. Believe it or not, they have a whopping 174,000+ 5-star reviews on Amazon.
You can also pick up TOZO T6 true wireless earbuds with a wireless charging case for $26.99 instead of $50. These have 114,000+ 5-star ratings and people love them so much.
If you're interested in wired headphones, the Sennheiser HD 400S headphones are on sale right now. You can snag them for only $49.95!
Best PC and computer accessory deals under $50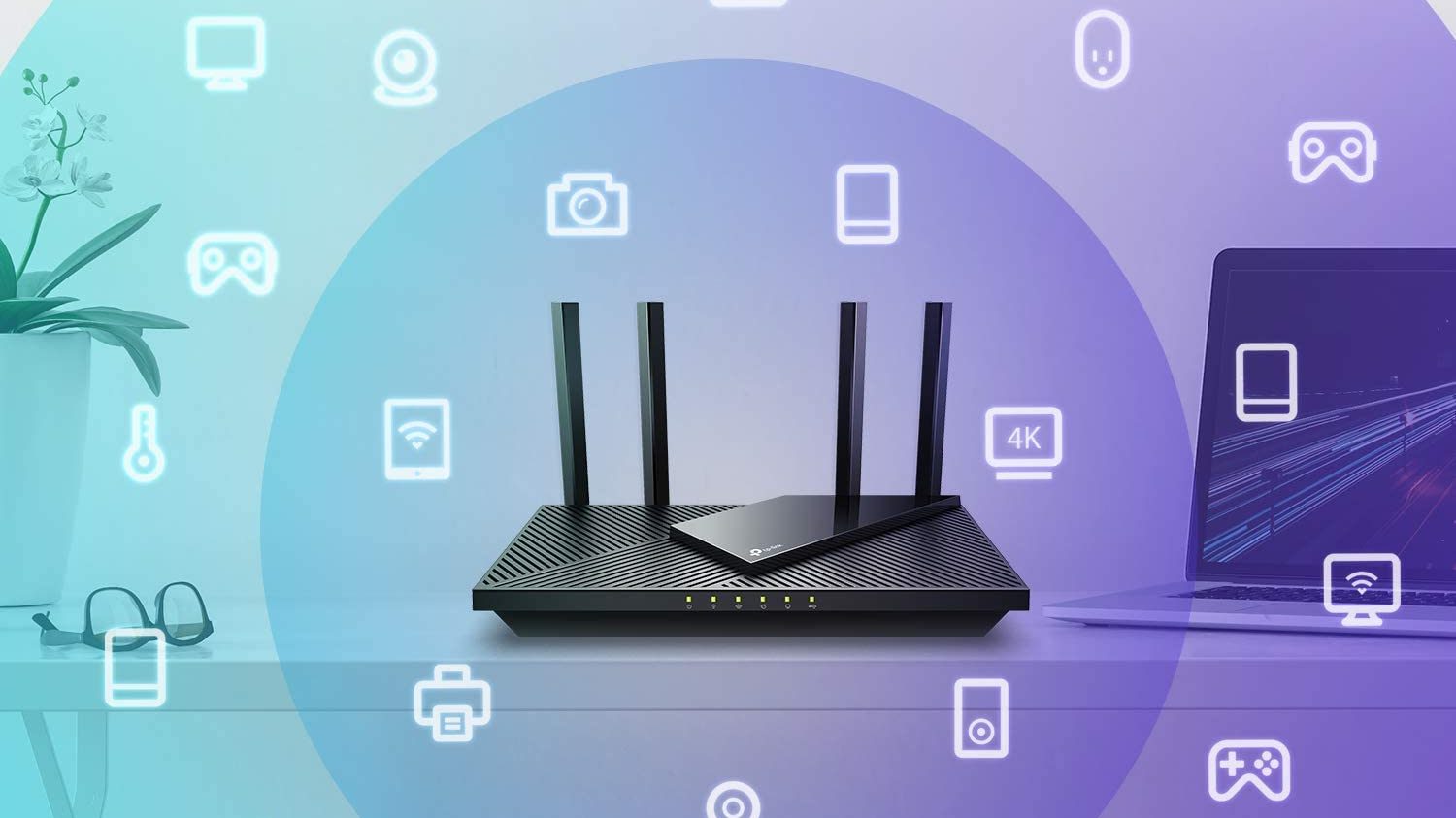 Most people think of Cyber Monday deals having to deal with computers. It is the perfect time to save on all kinds of PC, desktop, and laptop accessories.
For examples, you can save on the Logitech G350 LIGHTSPEED wireless gaming mouse in multiple colors. the HERO sensor delivers incredible performance to help you game more efficiently and for longer. It's only $39.99. But if you want a keyboard and mouse combo, Logitech is also marking down its MK470 Slim Wireless Keyboard and Mouse combo. You can get both those items for just $39.99 too. You should also boost your range with the NETGEAR WiFi Range Extender EX2800. It's down to just $21.99.
If it's a router or a range extender you need, there are tons of deals on those right now. The Tenda AC2100 Smart WiFi Router is down 73% to just $39.99. ASUS has multiple routers under $50 for both gamers and non-gamers. The ASUS PCE-AC68 Dual-Band 3×3 AC1900 WiFi PCIe adapter is only $34.99. ASUS AC1750 WiFi Router is down to $49.99 and the ASUS AC1200 WiFi Gaming Router is just $34.99.
Other affordable Cyber Monday deals
As if all those awesome Cyber Monday deals under $50 weren't enough, we have a few more highlights to show you.
---
More Cyber Monday 2022 deals
If you're looking for all the best deals for Cyber Monday 2022 available right now, you'll find them in our extensive coverage. We have all the hottest product categories covered ahead of the holidays this year. On top of that, you'll find all the deepest discounts from top retailers including Best Buy, Walmart, and Amazon.
Check out the following Cyber Monday 2022 roundups and you won't miss any of the top deals of the season!
---
Go here to see this month's best deals online!