If you purchase an independently reviewed product or service through a link on our website, we may receive an affiliate commission. Learn more.
Nowadays, you can never be too clean. If you're someone who brings their laptop with them everywhere, whether it's work, home, or on the road, you need to think about how you are going to clean it. While screen wipes will get rid of any germs, bacteria, or smudges in your sight, what do you do with the dust and grime in your keys and keyboard? Well, we have your answers, as there are plenty of different options to help clean your hardware. The computer and keyboard definitely collect a lot of germs, so you need to help yourself and those who may use the computer after you. If you have a desktop at work and your company has multiple shifts, you definitely want to protect yourself from other people's germs. We've handpicked some of our favorite cleaning tools for your desktops and laptops to try and keep yourself healthy.
Best Computer Vacuum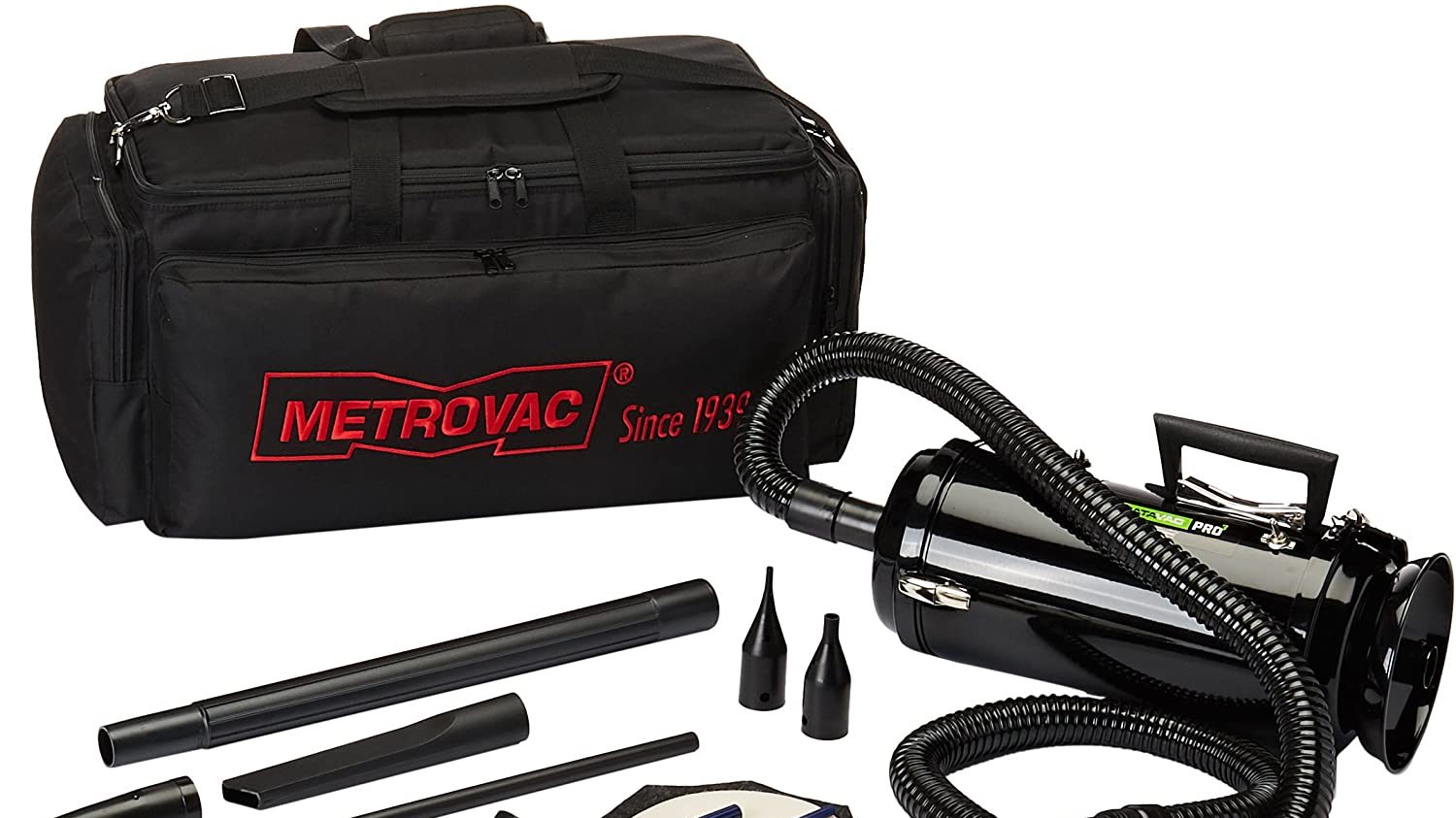 You'll want something that is flexible but also precise and soft on your devices. With the Metro Vacuum MDV3TCA DataVac/3 Pro Series 1.7-HP, 2-Speed Motor Toner Vac with Carrying Case, you can get in the tough crevices without too much power. It features 1 2/3 horsepower with a two-speed motor. It includes six feet of flexible hose, two 20-inch extension wands, a pick-all nozzle, crevice tool, dusting brush, air pin pointer, shoulder strap, two extra toner filters, a four-piece micro cleaning tool kit, and a snorkel probe. The high tech vacuum cleans all types of computer equipment. It is environmentally friendly and safe to use.
Best Cleaning Gel
Ever wonder how so much stuff gets inside your keyboard? Well, now you can rid yourself of those germs with the Keyboard Cleaner Universal Gel from ColorCoral. This is extremely simple to use, as it's convenient to use with your keyboard for your PC or laptop, car dashboard, car vents, cameras, printers, televisions, telephones, calculators, speakers, and air conditioners. It is made from biodegradable material, so you don't have to worry about it being harmful. It has a lemon fragrance and it won't stick to your hands or stimulate your skin. In order to use it, you need to take a piece of the cleaning gel and roll it into a ball. Then you can press it slowly onto your surface and pull it out. You can use this again and again until it turns dark in color. The dust will carry away with the gel, leaving your keyboard or surface looking and feeling new and clean.
Best Blower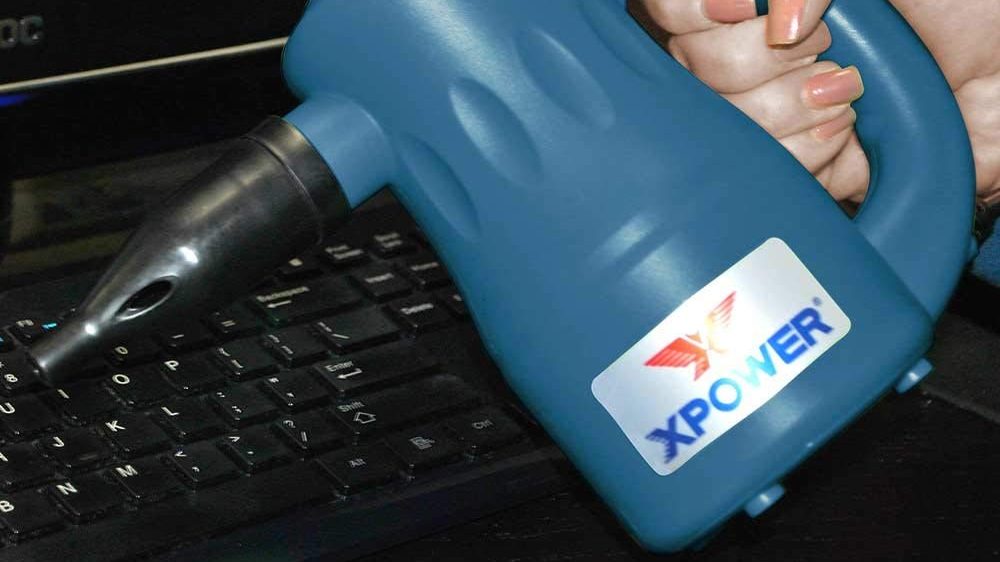 Offering you a simple solution that will quickly blow away your dust from certain areas, the XPOWER A-2 Airrow Pro Multi-Use Electric Computer Duster Dryer Air Pump Blower fits the bill. You'll be able to dust and clean your computers, laptops, car interiors, cameras, medical equipment, model vehicles, and blinds. This can also help you dry wet surfaces, inflate air mattresses, and help you reach hard-to-reach spaces. It's extremely energy efficient, as the 3/4 HP motor is powered by 500 Watts. It features a 90 CFM airflow and only weighs 2.3 pounds. The surrounding compartment is made with ABS plastic with a long 10′ cord that has thermal protection. It features built-in, two speeds controls, and an easy-to-change, washable filter. It is ETL/CETL safety certified and comes with a limited, one-year warranty. This is a cost-effective choice for all of your electronic cleaning needs.
Best Compressed Air Can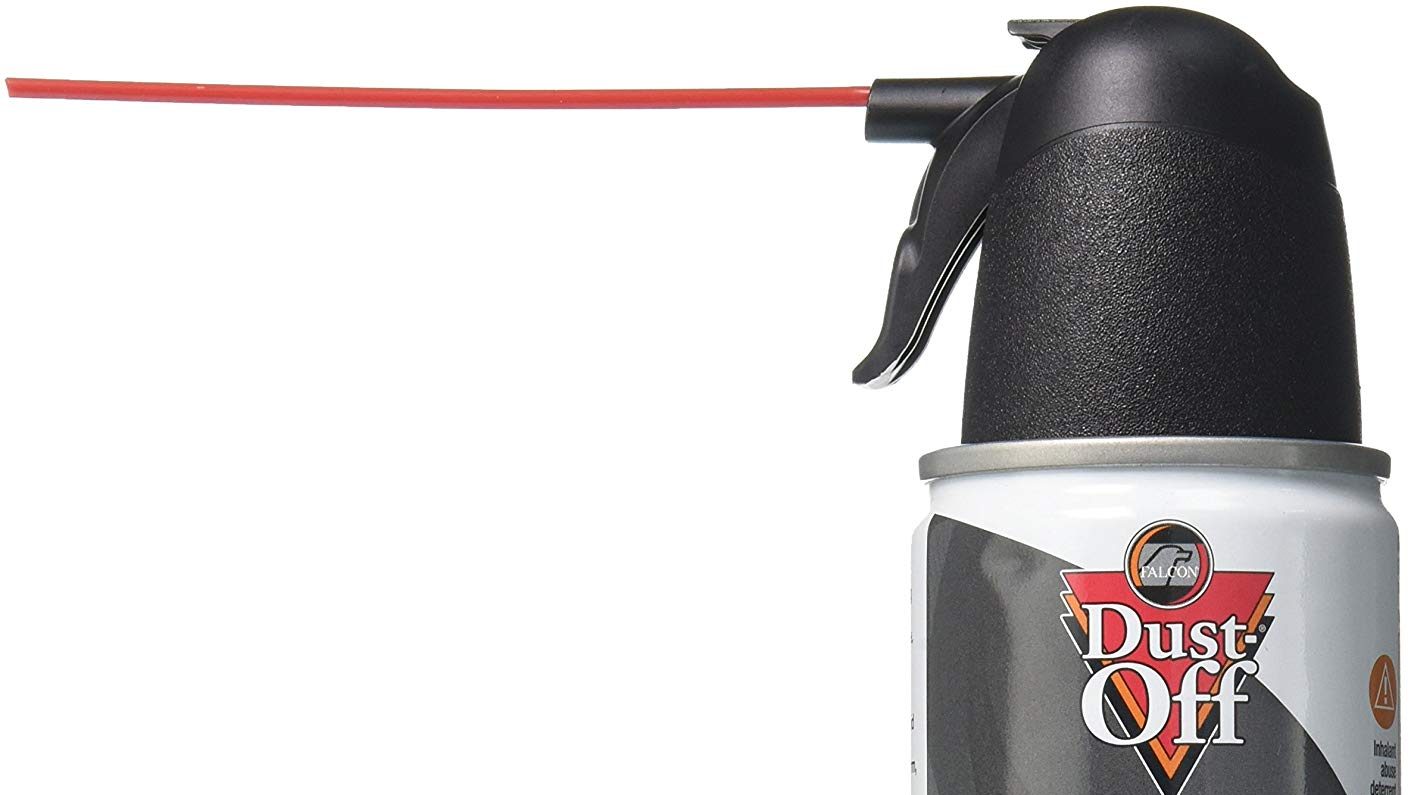 Blow away the germs and dust in a speedy fashion, thanks to the Falcon Dust-Off Compressed Gas Disposable Cleaning Duster. This comes in a 3.5-ounce canister and is extremely compact and easy to use. The long targeting valve allows you to get into hard-to-reach areas, like in between the keys of a keyboard. It is 100% ozone safe and a bitterant was added to discourage any inhalant abuse. This is indispensable for areas that are tight and it has the same blasting power as the larger cans of Falcon Dust-Off. It measures 2.1″ x 2.1″ x 6″, meaning it's easy to store in your home. Pressing on the top lid will make a concentrated burst of air shoot out of the valve and allow you to clear away any grime.
Best Reusable Gel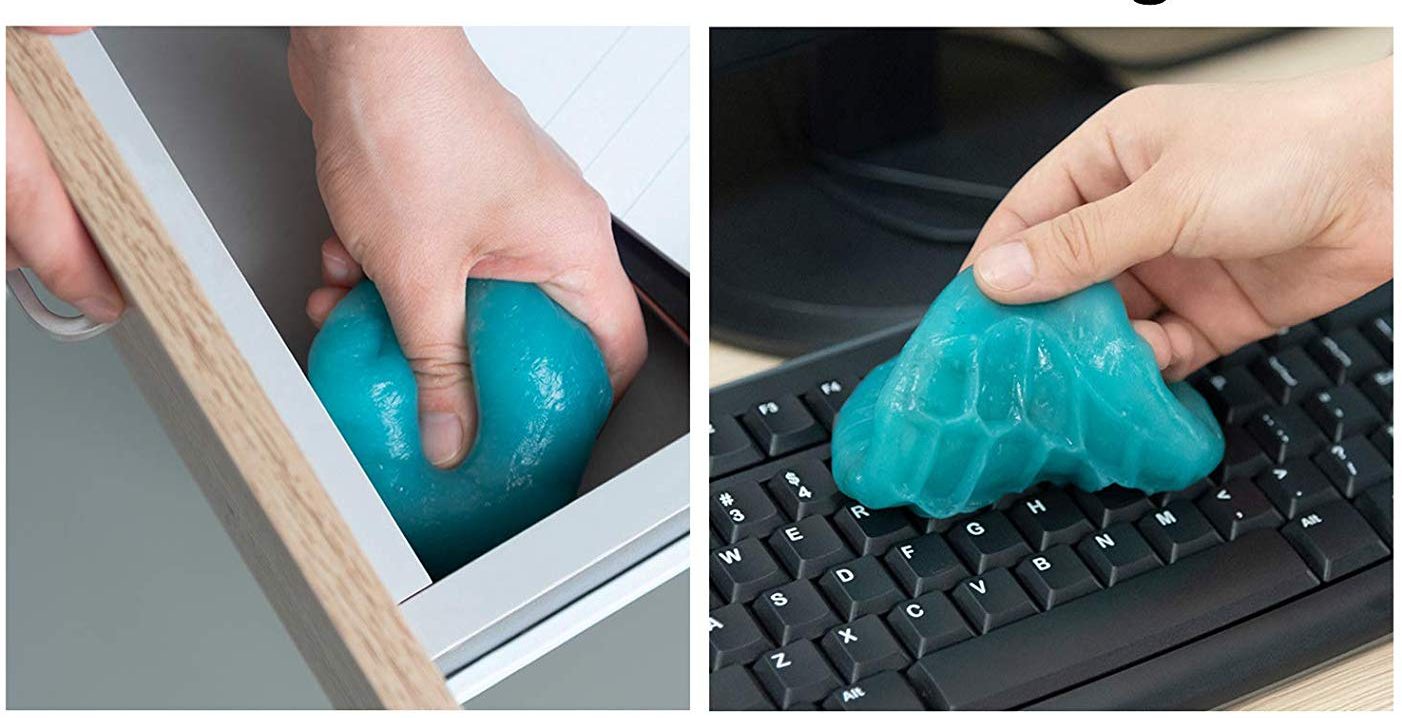 Allowing you to use it over and over again, the TICARVE Cleaning Gel is perfect for cleaning your nooks and crannies. You can just press this cleaning gel against all of your surfaces to have it lift up the dust and grime away. After you're done using it, you can put it back in the container and keep it in a cool place until the next time you need it. You can use this several times before moving on to the next one. This is made from biodegradable gel material and it has a lavender fragrance that is quite pleasant. use this on all of your areas like your car, stereo, TV, entertainment unit, and home office.