Each year on Black Friday, there are certain products that are always best-sellers. And, of course, many of them are big-ticket items. But just because pricey products are very popular doesn't mean affordable deals should go unnoticed. That's why we're rounding up all the best Black Friday deals under $50.
---
Featured deals in this article:
---
You undoubtedly had a list of items on your radar ahead of Black Friday 2022. Perhaps you had your eye on a new 4K TV or a laptop. Maybe you've been waiting for Black Friday Instant Pot deals to upgrade an old model. Or you might have been eying a pair of premium Sony noise cancelling headphones.
All that and more is on sale, and you can find all the best offers in our huge roundup of the best Black Friday 2022 deals.
But if you want to see all the best affordable deals on products from the likes of Amazon, LifeStraw, Blink, Ring, and more, you've come to the right place. We'll cover all that and more in this big roundup!
Best Amazon Black Friday deals under $50
When discussing the best Black Friday deals under $50, it makes sense to start with Amazon. That's because the retailer has so many best-sellers on sale at rock-bottom prices right now.
For starters, the #1 best-selling Fire TV Stick 4K is down to $24.99. Or, you can upgrade to the faster and smoother Fire TV Stick 4K Max with Wi-Fi 6. It retails for $55 but it's only $34.99 right now.
If you don't need 4K, the deals start at just $17.99 for the Fire TV Stick Lite!
That's a crazy price, but we don't recommend buying that model right now. Why would you when the Fire TV Stick with an upgraded Alexa Voice Remote is on sale for just $2 more?
There are also some fantastic Echo deals that'll cost you under $50.
Among them, our two favorites are the Echo Dot for $17.99 and the Echo Show 5 for just $34.99.
Also of note, the Fire HD 8 Tablet and Fire 7 Tablet are both under $50 right now.
Amazon bundle deals under $50
If you really want to save a fortune, you need to check out Amazon's bundle deals under $50.
The best bundle deal available right now is the Blink Mini camera 2-pack, which is down to just $29.99. That means you'll pay $15 per camera if you take advantage of this awesome deal!
Our favorite is the Echo Dot & Sengled Color Smart Bulb bundle. We can't believe it, but you can get both for just $19.99 right now. That's a crazy deal!
You can also score a Ring Video Doorbell Wired & Echo Dot bundle for $41.99. And believe it or not, the Echo Show 5 & Blink Mini camera bundle is down to $49.99 for Black Friday 2022.
Last but not least, the Echo Auto is on sale right now for $14.99. That's incredible on its own, but you might want to pause for a moment before you get one.
Are you wondering why? It's because the same $14.99 also gets you an Echo Auto bundled with 6 months of Amazon Music Unlimited!
Best video game deals under $50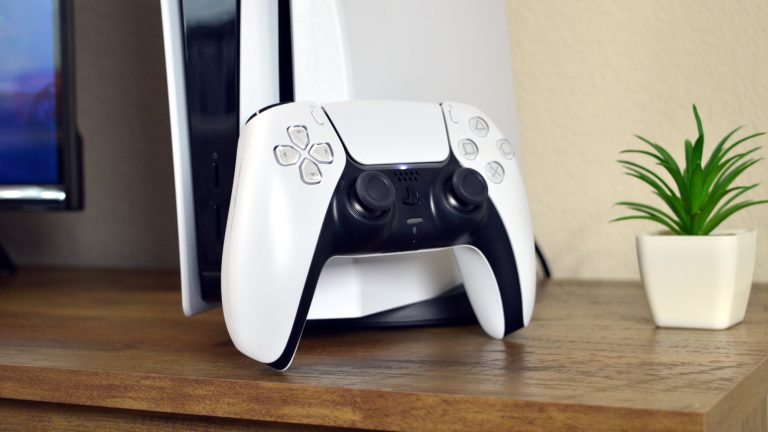 If you're a gamer, there are tons of great Black Friday deals under $50 this year. You'll find so many right here, but there are a few sales we really need to highlight.
Nintendo Switch
First, Nintendo Switch fans will find a bunch of games on sale for $39 or less. These are all sellout risks, so you'd better hurry and check out those deals.
Also, every single Switch owner out there should take advantage of the Black Friday deal that gets you a SanDisk 128GB MicroSD with Nintendo Switch Online 12-Month Membership for under $40.
On top of that, $45 Nintendo eShop gift cards are on sale right now for just $45 each. That's $5 of free money!
Headphones under $50
Are you looking for headphones deals under $50 for Black Friday 2022? Don't worry, we've got you covered with four fantastic options.
First and foremost, Sony CH510 Bluetooth headphones are on sale for just $38, matching an all-time low price. Those are fantastic on-ear headphones that everyone loves so much. You can also pick up JBL Tune 510BT wireless headphones for $24.95, but they might sell out soon.
Moving on to wireless earbuds, two of Amazon's all-time best-sellers are under $50 for Black Friday. TOZO T10 true wireless earbuds with a wireless charging case are down to $25.48 today. Believe it or not, they have a whopping 174,000+ 5-star reviews on Amazon.
You can also pick up TOZO T6 true wireless earbuds with a wireless charging case for $29.73 instead of $60. These have 114,000+ 5-star ratings and people love them so much.
Other affordable Black Friday deals
As if all those awesome Black Friday deals under $50 weren't enough, we have a few more highlights to show you.
---
More Black Friday 2022 coverage
If you're looking for all the best deals for Black Friday 2022, you'll find them in our extensive coverage.
The shopping experts at BGR have combed through all the biggest Black Friday sales online. We have hand-picked all the best deals with the deepest discounts on popular items. The team here at BGR has more than 4 decades of combined experience finding all the best bargains for our readers. With that in mind, you can rest assured that this is your one-stop shop for all of your Black Friday deal-hunting needs.
Below, you'll find all of BGR's best Black Friday 2022 deals roundups. Be sure to browse through them all if you want to see the very best sales that are available this year.
---
Go here to see this month's best deals online!