If you purchase an independently reviewed product or service through a link on our website, we may receive an affiliate commission. Learn more.
The best deals on Amazon are typically available to anyone who wants to get in on the action. Just visit Amazon's daily deals page, and you'll find thousands of great bargains on best-selling products. But some Amazon sales are only available to an exclusive group of people. As you might have guessed by now, we're talking about the best Amazon Prime deals that are for Prime members only.
It's almost like Amazon's huge Prime Early Access Sale from last summer never ended!
While it's true that there are still so many great Black Friday deals that Amazon forgot to end, the actual event obviously ended a long time ago. That means all those lingering deals are available to everyone now, even the ones that were only for Prime members.
But the deals in this guide are for Prime members only. They're also different from Amazon's big holiday sales events that are now long gone. They do have one thing in common, though: These Amazon Prime deals won't be around for very long, so take advantage now while you still can.
Amazon Prime benefits
Free shipping is the first thing people think of when they think of Prime. Additionally, there are other great features that most people are aware of, like free movies and TV shows you can stream. But there's one terrific Prime perk that almost no one considers: You can score remarkable deals that are available exclusively to Prime members.
We're not talking about Amazon's big Prime Day sale or the new Prime Early Access Sale that Amazon started in 2022. But those sales are fantastic motivators that might convince you to get on board.
We're talking about something else, however. So many Prime-only deals are available all year long, and new ones pop up every single day.
In this post, we'll show you how to find all the hottest Amazon Prime deals that are exclusively available to Prime subscribers. We'll also give you some examples of current deals that are only available to Prime subscribers.
And don't forget to scroll all the way to the end because we've included some special bonus deals for you to check out.
Amazon sales for everyone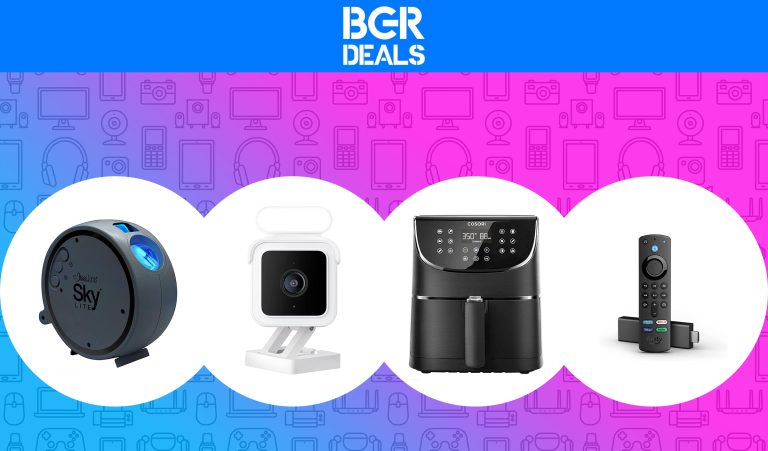 Check out the deals section on Amazon's site, and you can find so many best-sellers on sale. And the good news is that anyone and everyone can get in on the action.
A perfect example is Amazon's sale that slashes top-rated Alexa smart plugs to less than $4 each. They work with a free app on your smartphone or with voice assistants like Alexa and Google Assistant. That matches Amazon's lowest price ever.
That's a great Amazon deal, and it's not just for people with Prime!
Apple's best-selling AirPods Pro are $50 off right now at Amazon, and the Apple Watch Ultra is $20 off. There are also other Apple AirPods deals right now with impressive discounts.
Popular Tozo T10 earphones with more than 222,000 5-star reviews are on sale for $18.99. You can also get the #1 best-selling AquaSonic Black Series electric toothbrush with eight brush heads for just $26.95 instead of $60.
Beyond that, Amazon is running a huge sale on TVs from its own brands as well as all the top TV brands. That includes Samsung, LG, Sony, and more. Plus, you can save big on Bose soundbars and other audio products for your living room and home theater. Check out all of those deals right here.
Alternatively, you can add Fire TV to any TV you already have with the Fire TV Stick 4K. Use the promo code UP4K23 at checkout, and you'll only pay $24.99. That matches the all-time low price from Black Friday last year, so you know you're not going to find a better deal anywhere.
Those Amazon deals are terrific. But Prime members have access to even more exclusive sales.
Best Amazon deals for Prime members only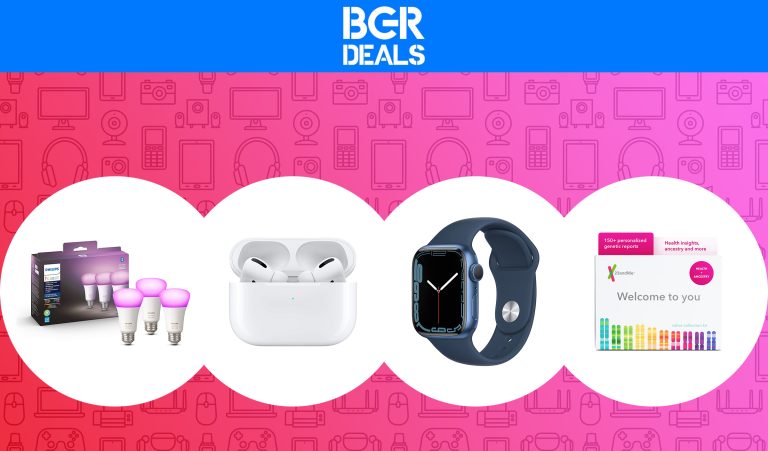 It's safe to assume that most people reading this are Amazon Prime subscribers. After all, Prime has become insanely popular in recent years.
If you are a Prime member, you need to be aware that you get more than just free express shipping and access to Amazon Prime Video's ever-expanding library of streaming movies and TV shows. Anyone who pays for Prime definitely needs to check out this somewhat secret department on Amazon.
So many people are entirely unaware that it even exists! It's a little-known page called Just for Prime, and it's packed with exclusive deals that only Prime members are eligible for. And the best part is that Amazon always updates it with new bargains and special discounts.
Prime subscribers can always shop dozens of exclusive deals in this somewhat secret Amazon department. Here, we're going to showcase the ten best Amazon Prime deals available only to Prime members.
As a Prime member, you don't have to wait for major holidays or sales events to find great deals on Amazon. You can enjoy great discounts on your Amazon purchases all year round.
Also, these are some of the best deals on Amazon's entire website!
10 best Amazon Prime deals
60-LED Motion Sensor Cabinet Light, 3-Pack Under Counter Closet Lighting, Super Bright Wireless…
$28.95
$16.05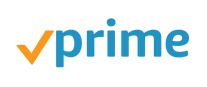 Save up to 45%
Elecstars Kids Gifts Night Lighting Lamp Light up Your Bedroom with This Moon, Star,Sky Romanti…
$16.99
$8.99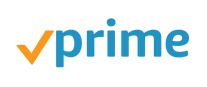 Save up to 47%
AOGUERBE Magnetic Wireless Power Bank Foldable 10000mAh Wireless Portable Charger, 15W Fast Cha…
$42.99
$30.39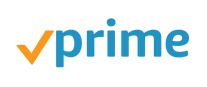 Save up to 29%
Wireless Earbud, Bluetooth 5.3 Headphones Deep Bass Bluetooth Earbud with 4 Mics, Bluetooth Ear…
$59.99
$23.99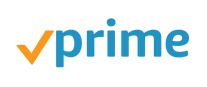 Save up to 60%
Air Purifiers for Bedroom Pets Smokers in Home, H13 True HEPA Filter Air Cleaner with Fragrance… $49.99 $33.11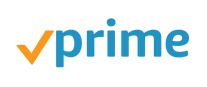 Save up to 34% Available on Amazon
Digital Meat Thermometer, Waterproof Meat Thermometers for Cooking Grilling - Duoai Instant Rea…
$6.99
$6.29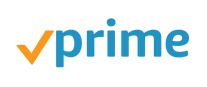 Save up to 10%
Elvana Home 8 Piece Set 100% Ring Spun Cotton, 2 Bath Towels 27x54, 2 Hand Towels 16x28 and 4 W…
$49.99
$19.49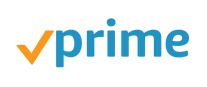 Save up to 61%
Wall Outlet Extender - Surge Protector 6 AC Outlets Multi Plug Outlet with Shelf, 2 USB and USB…
$19.99
$15.29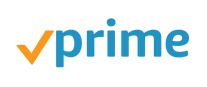 Save up to 24%
TOPPIN Air Purifiers for Home Bedroom Pets Hair, TPAP001 H13 HEPA Filter for Large Room Up to 6…
$99.99
$63.99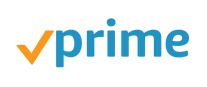 Save up to 36%
24 Colors Acrylic Paint Pens for Rock Painting, Wood, Ceramics, Glass, Metal, Canvas, Fabric, S…
$15.69
$11.89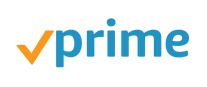 Save up to 24%
5 more bonus deals!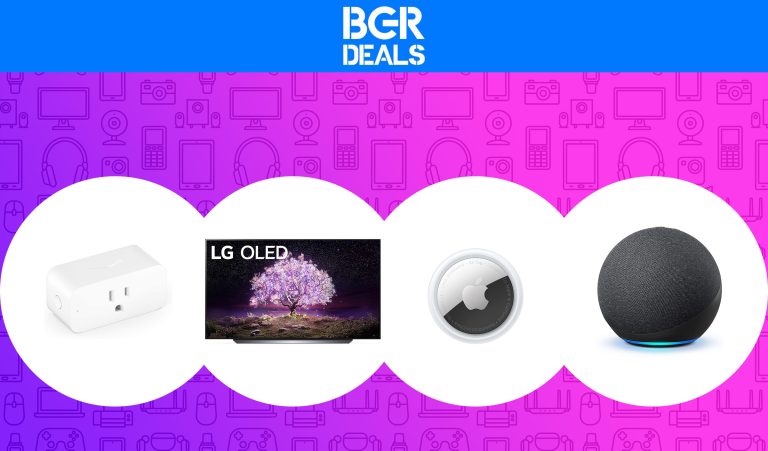 There are so many awesome Amazon Prime deals out there today that we couldn't narrow things down to just 10 of them.
Be sure to check out the five bonus bargains down below.
BEDSURE Fleece Throw Blanket for Couch Grey - Lightweight Plush Fuzzy Cozy Soft Blankets and Th…
$24.13
$12.99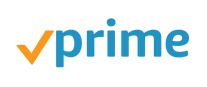 Save up to 46%
Power Strip Surge Protector with USB-C (3.0A), 5 ft Flat Extension Cord, Power Strip with 3 Out…
$21.99
$9.89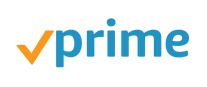 Save up to 55%
21 Pack Airtight Food Storage Containers Set, Kitchen & Pantry Organization Containers for Cere…
$29.99
$26.99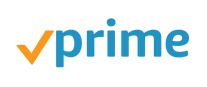 Save up to 10%
Portable Charger with Built in Cables, Portable Charger with Cords Wires Slim 10000mAh Travel B…
$28.99
$19.99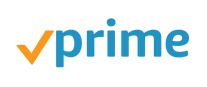 Save up to 31%
Jexusev Take Apart Dinosaur Toys for Kids 3-5 5-7, STEM Educational Building Construction Kids…
$19.99
$15.99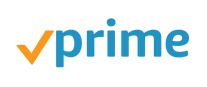 Save up to 20%
How to get exclusive Prime deals on Amazon
We've come up with a bunch of tips to help elevate your shopping experience and get awesome deals on products you love.
Get an Amazon Prime membership
Being a Prime member will surely take your shopping experience on Amazon to the next level. For $139 per year or $14.99 per month, you'll gain access to unlimited two-day shipping on millions of items and exclusive discounts besides the hidden gems of Amazon Prime Day.
Or, if you're a student, you can get Amazon Prime at a discounted rate of $69 per year or $7.49 per month.
Check out the Amazon Outlet
The Amazon Outlet page features low prices on markdowns, overstocks, and clearance items across various categories. Navigate these deals by browsing different filter options which display items by Active, Upcoming, and Missed Deals.
Using the Amazon Outlet hub will ensure you never pay full price when shopping on Amazon.
Keep an eye on today's deals
Shoppers can access limited-time deals on the Amazon site by browsing the deals page. Prime members also sometimes get exclusive early access deals. The deals page displays deals of the day, lightning deals, and a deal-focused newsletter.
Explore more categories
Exploring categories you usually wouldn't consider opens up a world of juicy deals when shopping on Amazon. The online retailer offers a vast selection of products in various categories, and you're sure to find tons of deals across these categories.
Check out the Amazon Best Sellers page
This page is just for you if you're trying to stay updated on the most popular products across different categories. Amazon Best Sellers provides a selection of top products in over 25 categories, with indicators that show rising or falling popularity. It also features New Releases, Most Wished For, Movers and Shakers, and Gift Ideas tabs.
Save more with Amazon coupons
The Amazon coupons page offers digital coupons that can be saved to your cart by clicking the "Clip Coupon" button. These clipped coupons get applied at checkout automatically. This is bound to be a game-changer for your shopping experience.
Better yet, check out all of these incredible Amazon gift card deals to score free money from Amazon!
Amazon Warehouse deals
Amazon Warehouse offers great deals on quality used, pre-owned, or open-box products.
The section features discounts on products that do not meet Amazon's quality standards and are warehouse-damaged, used, or refurbished. Items are tested and assigned grades before being listed on the web.
Many of these items are eligible for Amazon Prime free shipping. You can find the best-hidden Amazon Prime deal in plain sight on this Amazon page.
Where to find other secret Amazon sales
Do you want us to let you in on another little secret? Well, since you stuck around all the way to the end, we will reward you.
In addition to Amazon's Just for Prime page, there's another secret page where you can find even more deep discounts. Check out this hidden Amazon page full of even more Prime-only deals. Almost no one knows about that special page — other than BGR Deals readers, of course!