Among BGR Deals readers, Amazon KN95 masks have been more popular than anything else since the start of the coronavirus pandemic. KN95 face masks made in the USA are at the very top of everyone's list. Perhaps it's due in part to the fact that they're so affordable. Especially when you compare them to the alternatives.
The U.S. has officially crossed the two-year mark since COVID-19 was declared a pandemic. Recently, the CDC announced updated recommendations around when Americans should consider wearing face masks.
The recommendations currently put a majority of the nation's counties at low or medium risk. This means masks are no longer necessary for most people. According to CDC metrics, many states have also completely eliminated face mask mandates.
You can still choose to wear a face mask or keep a stash at home irrespective of this. Earlier this year, the CDC announced that respirators offer more protection than regular cloth masks. KN95 and N95 masks are examples of respirators.
Lately, black Hotodeal KN95 face masks have been super popular in the USA. In fact, these masks are now the #1 best-sellers on Amazon. They also happen to be on sale today at the best price we've seen so far in 2022 — just $0.42 each!
Instead of waiting for the inevitable next wave of infections, why not stock up now? We should note that during the last big wave back in January, these popular KN95 masks on Amazon cost more than three times what the company is charging right now.
That is indeed a fantastic price for face masks that are as popular as these. But there's another type of face mask that's even more popular with our readers.
What is the difference between N95 masks and KN95 masks
The N95 mask is the gold standard for masks in the medical and construction fields. It is regulated by the National Institute for Occupational Safety and Health (NIOSH). N95 face masks use head straps that wrap behind the head. These masks are made of tough, flexible non-woven polypropylene fiber.
They're mostly round with a protrusion near the top to help cover your nose. N95 masks sometimes feature a valve for easier breathing, but this is not compulsory. The mask should be labeled with "N95" on it. Typos in spelling might mean the mask is a counterfeit.
There are various types of N95 respirators. You have to ensure that whichever one you're using is rated for the performance you want. Some N95 masks as surgical masks, and some are fluid-resistant.
That said, All N95 face masks should protect you from airborne particles, according to 3M, the manufacturer of most N95 masks in the USA.
In an extensive review of various face masks published in September 2020 in the journal Science Advances, researchers from Duke University found that N95 masks have the highest filtration efficiency. These high-performance masks offer the best protection against airborne particles.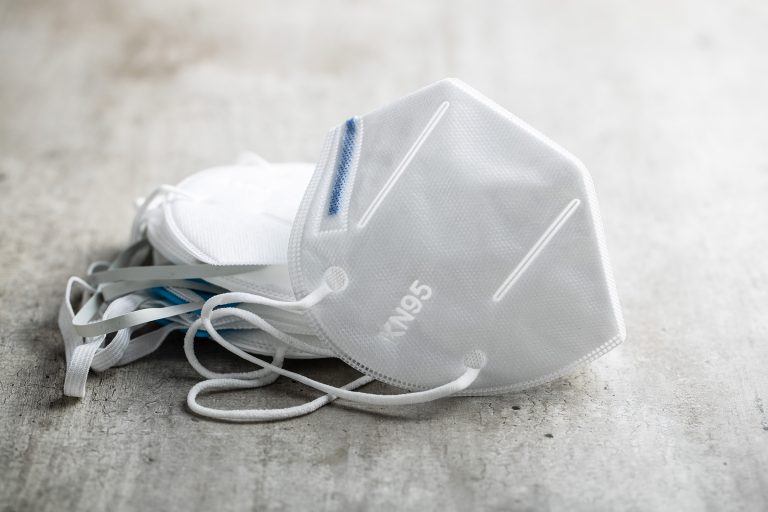 The KN95 mask meets the Chinese standards for medical masks. They feature a tentlike shape that creates a little pocket of air between your nose and the fabric for maximum comfort. They come in smaller sizes than N95 masks and have bands on the side that loop onto your ears. A legitimate KN95 face mask will come with a stamped text. This stamped text will usually include the name of the manufacturer, the model, and "GB2626-2019," which is a reference to a quality control standard approved by the Chinese government.
These breathable masks don't always meet the NIOSH standards for filtration efficiency. However, they are better than surgical masks or cloth masks as long as they offer a good seal. Non-certified face masks that use head and neck straps will also serve you better than those with ear loops.
KN95 face masks are not NIOSH approved hence, there's a high rate of counterfeiting amongst them. Roughly 60% of KN95s are fakes that do not meet NIOSH standards, according to the CDC.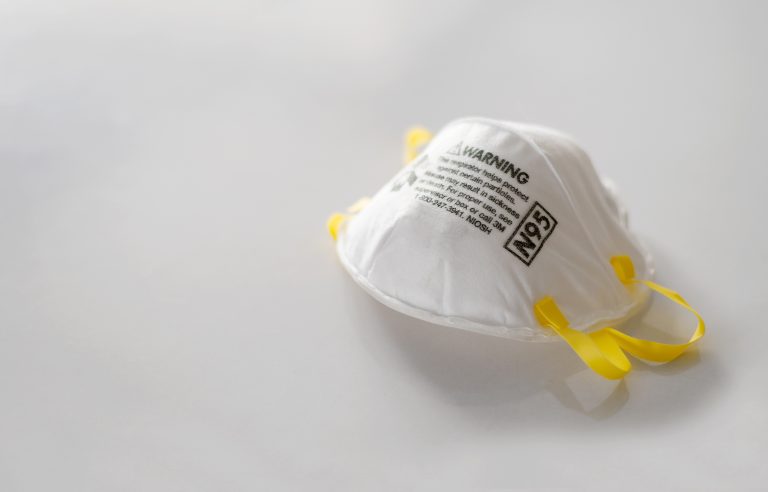 Both masks are rated to filter out 95 percent of very small particles. however, nly N95 masks have the approval for medical use in the U.S. KN95 face masks work similarly to N95 masks, but they aren't regulated by the same organizations.
The National Institute for Occupational Safety and Health (NIOSH) regulates N95 masks, putting each mask prototype from various manufacturers through a rigorous testing process. While the Chinese government regulates KN95 masks.
KN95 and N95 face masks employ a multi-layer filtration system for optimum protection. They make use of multiple layers of synthetic material to protect you from outside particles. As their names suggest, they both filter out 95 percent of particles that are 0.3 microns in size or larger.
KN95 respirators have a supplementary layer between the filter layer and the inner layer, called the cotton layer. This occupies 70% of the face mask.
For average persons, the differences between these masks are negligible. Either of these masks is suitable for people that are not health care workers. If you're unable to get either kind of mask, try double masking with a surgical mask beneath your cloth mask.
Choose your mask style
Masks come in different shapes and sizes. We have the duckbill-shaped mask, flat fold masks, and cup-style masks. You should go for a mask that has a snug fit on your face. A snug but comfortable fit. You can purchase and try different styles to find the best one for your face.
Many masks are mostly one size fits all. However, some face mask brands offer the options of small size, medium-size or large size. You're not getting full protection from a respirator if you put it on and it's not forming a tight seal to your face.
Amazon has KN95 masks made in the USA
N95 masks have been hot with BGR Deals readers, but nowhere near as popular as KN95 masks. Scarcity and much higher price points are both contributing factors. But many of our readers still buy masks like these Kimberly-Clark N95 masks sold directly by Amazon.
Honeywell N95 masks are also very popular right now. We've been told by many readers that they prefer N95 masks because they're made in the USA.
We've also been asked by our readers time and time again to recommend KN95 masks that are made in the USA. But good options have been very difficult to come by… until now.
That's right, Amazon finally has KN95 masks made in the USA. And right now, they're going for their lowest price ever. These masks have been best-sellers since late 2021, and they have tons of 5-star reviews. But no one who bought them last year or even earlier this year got them for just $14.99 per 10-pack.
That's just $1.50 each for super-popular Breatheze KN95 masks that were made right here in the USA. Dig as much as you want but you won't find them on sale for less anywhere else.
We'll also show you plenty of N95 masks in stock at Amazon, so skip to the end of this post if you prefer those..
Powecom KN95 Face masks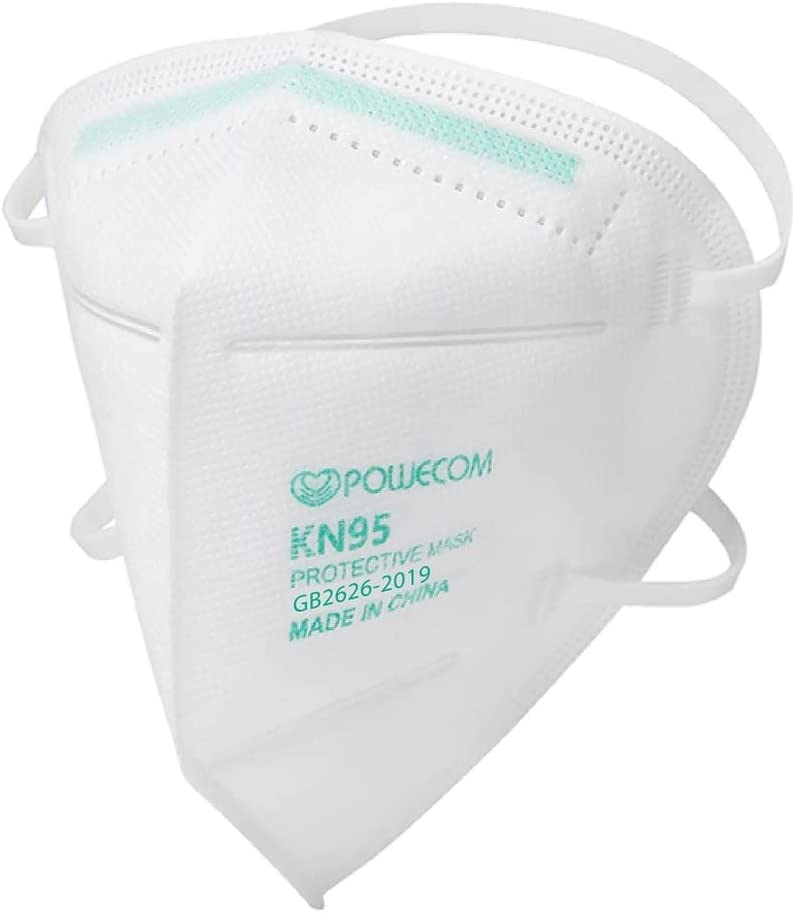 Powecom's KN95 face masks were featured on the FDA's EUA list. They are available in black and white and come in a pack of 10. Powecom masks feature an adjustable nose piece and latex-free ear loops. This makes them suitable for use by anyone with a latex allergy. They come in a headband version and ear loops version.
Breatheze KN95 face masks made in the USA
Breatheze KN95 masks aren't just popular because they're made in the USA. According to the manufacturer's Amazon page, they're tested by a third party to ensure that they meet the highest safety standards.
Readers tend to trust them more than all the no-name masks that are made in China.
Beyond the mere fact that these are KN95 masks made in the USA, they also feature 4-layer construction. This is something that many of our readers look for in a mask. Many KN95 mask options on Amazon have fewer layers of material, but these masks have an additional layer.
These new Breatheze KN95 masks just hit Amazon and we know they're going to quickly become very popular options among our readers. In fact, they could become top-sellers before you know it.
So many people have emailed us in search of KN95 masks made in the USA. And now we finally have a good option from a reputable company to recommend. On top of that, these are highly sought-after 4-layer KN95 masks instead of the 3-layer masks that some other companies sell on Amazon.
Also, they're available in both white and a sleek new blue color for even less than the white masks.
Are KN95 masks better than N95 masks?
Some people say they want KN95 masks made in the USA because they prefer elastic earloops to elastic headbands. Headbands are a requirement on all N95 masks, of course. Others say they're looking for USA-made KN95 masks because they're less expensive than N95 masks.
Whatever the case may be, Breatheze KN95 masks are a great option and they only cost $1.99 each when you buy a 10-pack on Amazon.
That's a little bit more than the black Hotodeal KN95 face masks that are now the #1 best-sellers on Amazon.
But remember, there's one huge difference and people are often happy to pay a premium for it.
Unlike Hotodeal masks, there's something important that sets these apart. Breatheze masks are KN95 masks on Amazon that are made in the USA. Meanwhile, Hotodeal masks and most other KN95 masks out there are made in China.
There isn't necessarily anything wrong with that, of course. But if you're specifically looking for US-made masks, you'll want to stick with Breatheaze.
Best-selling Breatheze masks on Amazon
Here's some additional info from Breatheze's masks on Amazon:
KN95 masks made in the USA
Breathe in the clean!
This KN95 mask has comfortable elastic ear loops and an adjustable nose wire
Smart design is perfect for all-day wear
These masks fold flat so you can easily carry them anywhere
Keep some in your pocket, in your purse, in your car, or anywhere else
100% sourced and manufactured in the USA

The manufacturer says these masks are tested by a third-party laboratory to make sure that they meet the highest quality and safety standards
Other KN95 mask options
If you're looking for some more good options for KN95 masks, we've listed a few here. Just note that unlike Breatheze masks, these are not made in the USA
N95 masks in stock now
Would you prefer to use N95 masks that are also made here in the USA?
Best-selling N95 face masks are in stock from 3M, Honeywell, Kimberly-Clark, and other top brands
These masks are all approved by NIOSH, and they're all manufactured right here in the USA. If you'd rather not use a face mask from China for whatever reason, these are among the best real N95 masks you can get.
You can also find more NIOSH N95 masks for sale online in our earlier coverage.
Avoiding counterfeit masks
Purchase masks from reputable sources
Big retailers typically work with NIOSH approved manufacturers or their distributors, so you can be confident you're not getting a fake. You can check manufacturer websites to see authorized distributors and stockists.
Inspect the labels and printed text
Legitimate N95s and KN95s are required to have specific stamped texton the front of the mask. Masks that are printed with fancy designs or don't have text printed on them are most likely fakes.
Your N95 face mask should be stamped with 'NIOSH', the company name, the model & lot numbers and a 'TC approval' number. The TC approval number can be used to look up the mask on a list of approved masks. The C.D.C. has created an infographic showing you the printing to look for on your N95.
A legitimate KN95 mask should be stamped with the name of the manufacturer, the model, and 'GB2626-2019', which is a reference to a quality control standard approved by the Chinese government. If your mask has a GB number that ends in 2006, just check the expiration date.
Shop from a trusted reseller
There's a number of resources available to help the mask buying process. For example, Project N95, a nonprofit that vets personal protective equipment.
Do your research
The C.D.C. has a few lists you can use to confirm if a mask has been vetted. When shopping masks online, look closely at seller ratings and product reviews. Beware of third party sellers that seem to pop up out of nowhere.
COVID-19 home test kits in stock now
In addition to the KN95 and N95 face masks we covered, there's something else that you could stock up on right now.
That's right, we're talking about COVID-19 rapid tests.
It was almost impossible to find COVID-19 home test kits in stock in stores for a while there. That was especially true if you live in a populated area. The good news is that the wave we dealt with earlier this year has definitely died down now. But the bad news is that another wave is inevitable.
Why not stock up on tests now instead of waiting until things get crazy again and not being able to find any? Amazon has several best-selling options in stock. What's more, several of them are now available at new, lower prices.
Amazon's #1 best-seller among our readers is On/Go At-Home COVID-19 Rapid Self-Tests, which are just $12 per test in 2-packs or 4-packs. These tests are made right here in the USA and they're very accurate according to lab tests.
Other popular options include Lucira Check It Single-Use COVID-19 Tests and BD Veritor at-Home COVID-19 Digital Test Kits (70% off!).
While BD Veritor tests are on sale with that massive discount, they're the most affordable COVID-19 home tests on Amazon right now. Believe it or not, they're only $5 each!
They're both back in stock at Amazon. Of course, they're both quite popular so there's a chance they'll sell out again quickly.
And finally, you can get 2-packs of iHealth COVID-19 Antigen Rapid Test for just $17.98. That makes it one of the most affordable options on Amazon right now since tests are only $8.99 each.
Go here to see this month's best deals online!
FAQ
What US company makes KN95 masks?
America1, Breatheze, Honeywell, and Kimberly-Clark are all US companies that make KN95 disposable face masks.
How do you know if you have a fake KN95 mask?
There are a number of ways to know if you have a fake KN95 mask. Some of them are:
Questionable packaging: Products from legitimate companies will arrive in a sealed, tamper-evident package that contains the company's information.

The packaging contains misspelled words: Typos and blatant grammatical errors can be indicators of a KN95 mask being counterfeit.

Emphasis on words like 'genuine' or 'authentic' on the packaging. The CDC states, "If a listing claims to be 'legitimate' and 'genuine,' it likely is not."

The mask is 'FDA-approved. This is a huge red flag as the FDA is not responsible for testing masks. FDA clearance only applies to the companies manufacturing the mask and not the mask itself.

The mask is 'NIOSH-approved" NIOSH is not the regulatory agency for KN95 face masks. KN95 face masks are manufactured in China and hence, regulated by Chinese government agencies. They are imported into the U.S

Consider the seller's name. You should be suspicious of sellers with questionable names. Examples are names spelled using only consonants.

There is no expiration date: A KN95 mask does not last forever. All genuine KN95 face masks come with an expiration date.

There is no GB number or branding on the mask. A KN95 mask is usually stamped with 'GB2626-2019'. This means the mask was made according to Chinese respirator standards. Older masks are stamped with 'GB2626-2006'. As long as the expiration date is still good, these masks are good to use.

Review the seller's history and reviews: If a seller's history contains an array of varied products, there's a good chance you are purchasing a counterfeit face mask.

Pay attention to details: Paying close attention to smaller details can help in detecting fake KN95 face masks. Things like 'unlimited stock' during a shortage, blurry graphics, and important information appearing only in images and not as text are warning signs.
How long can you wear a KN95 mask?

How long can you wear a KN95 mask?
You can use your KN95 facemask for as long as your breathing remains comfortable. When it becomes stained or dirty, you should throw it away in the normal trash. To keep your disposable mask clean between uses, store your mask in a paper bag for 48 hours before wearing it again. You can also wear a plastic face shield to prevent your mask from becoming stained.

It is important to keep track of where you wear the face mask, and for how long. For people in high-risk settings such as healthcare workers, you should dipose your mask a day or two after use. But for people who wear their masks for shorter periods of time or are in low-risk situations can generally use the same mask for up to a week.
Do KN95 masks come in black?
Yes, KN95 face masks come in black. Some brands manufacture a variety of colored KN95 face masks.
Can you wear a KN95 mask more than once?
Yes, you can wear a KN95 face mask more than once. You should ensure the mask has not lost its integrity and has a secure fit on the face.
How can I clean my KN95 mask at home?
You can also sterilize your KN95 face mask at home by hanging it in the oven according to some unofficial studies. Make sure the face mask doesn't come in contact with metal. Leave in the oven at 70C (158F) for 30 minutes.
Are there any American-made KN95 masks?
Yes, a number of American companies manufacture KN95 face masks such as Honeywell, America1, Breatheze, and Kimberly-Clark
What does KN95 mean?
KN95 stands for the regulatory standard for filtering face mask respirators that are produced in China.