The long-awaited WWDC 2023 keynote will take place today, June 5, at Apple Park. As Apple did last year, the event will have a hybrid approach, as some students, developers, and media were invited to watch a pre-recorded keynote from the company's headquarters. Here's what to expect from the first Apple event of the year.
iOS 17, iPadOS 17, watchOS 10, macOS 14, tvOS 17, and xrOS
During the WWDC 2023, Apple will preview new operating system versions, including iOS 17, iPadOS 17, watchOS 10, macOS 14, tvOS 17, and xrOS.
At the beginning of the year, Bloomberg's Mark Gurman said this would be a mild update for iOS as Apple was focusing on the Mixed Reality headset. Then, he recently said that Apple will now offer "nice-to-have" features to iOS 17, although he didn't specify which they would be. Over the past weeks, we heard Apple is preparing new features for Control Center, interactive widgets, Health app, Wallet app, and Apple Music.
watchOS 10 will bring a "major update" with a redesigned Home Screen, while iPadOS 17 could bring improvements to Stage Manager, Lock Screen, and the Health app for the first time. xrOS, the operating system for the Reality Pro headset, is also rumored to be unveiled during the WWDC 2023 keynote.
We haven't heard the news about macOS 14 and tvOS 17, although the latter could have another forgotten year, as, during the previous two WWDC keynotes, Apple just hasn't mentioned this operating system.
BGR has stories focused on these software updates with the latest rumors, which you can find below:
Apple's Reality Pro headset could be unveiled at WWDC 2023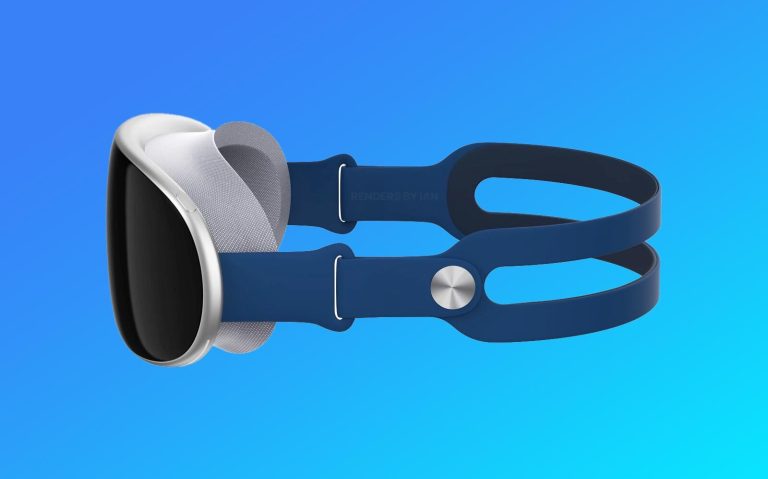 Apple could tease its upcoming mixed-reality headset during the WWDC 2023. According to rumors, the company is aiming at a 2023 release. Like the Apple Watch or the first iPhone, Apple will likely announce the product and release it a few months later.
The Mixed Reality headset will show immersive video content, work like an external display for a connected Mac, and even replicate functions of iPhone and iPad. Made with several external cameras, it will be able to analyze a user's hands and sensors within the gadget's housing to read eyes.
Analyst Ming-Chi Kuo says Apple will need to be the company that makes Mixed Reality headsets cool, or the industry will fail. This device is expected to cost around $3,000 and feature an iOS-like platform with optimized iPad apps. It could feature a Digital Crown-like button to switch between AR and VR applications.
M2 Max and M2 Ultra Mac Studio
Although rumors pointed out that Apple was readying a Mac Pro for this WWDC, Bloomberg's Mark Gurman reported that Apple will, in fact, unveil a second generation of the Mac Studio with the M2 Max and M2 Ultra chips.
According to him, Apple is testing two new Mac models, "Mac 14,13" and "Mac 14,14." They're both Mac desktops and will run the M2 Max chip – most likely, a Mac Studio. In addition, Apple still has to announce a new configuration with the M2 Ultra chip.
The M2 Max processor offers a 12-core CPU and 30-core GPU with support for up to 96GB of RAM. M2 Ultra, on the other hand, will double those specs with a 24-core CPU, 60-core GPU, and up to 192GB of RAM. A higher-end version of the M2 Ultra has a 76-core GPU.
That said, the Mac Pro's future looks uncertain, but it's better if Apple waits a bit longer to introduce a proper high-end machine rather than releasing a half-baked product.
15-inch MacBook Air
In addition to the Mac, a 15-inch MacBook Air is also expected to be unveiled during the WWDC 2023 keynote. Bloomberg's Mark Gurman believes Apple could unveil the long-rumored MacBook Air at the event. While this machine was previously rumored to be announced in April, it seems Apple will hold keynote time for this new MacBook Air model.
Rumors so far believe the 15-inch MacBook Air will have the same specs (8-core CPU that has four performance cores and four efficiency ones + minimum of 8GB of RAM) as the 13-inch model, besides a larger display and battery. A slew of new Macs will come at the end of the year or beginning of 2024 with the M3 chip, including a new MacBook Air, an entry-level MacBook Pro, and a 24-inch iMac.
Where to watch the first Apple event of the year?
The keynote will start at 10 am PDT on June 5. You can watch it with these options:
Apple website: It will be possible to watch the WWDC keynote via apple.com/events;
Apple Developer app: The Developer app, which is available for the iPhone, Apple TV, iPad, and Mac. It also lets you explore all WWDC 2023 has to offer, including sessions, videos, activities in Slack, 1-on-1 labs, and more;
Apple TV app: On your iPhone, iPad, Mac, or Apple TV, you can find the Apple event on June 5 on the TV app. The special keynote will be highlighted on the day of the event.;
Youtube channel: The official link isn't out yet, but you can subscribe to Apple's official YouTube channel here.
Wrap up
This WWDC keynote will surely be packed. With a new operating system and a few hardware products, we'll learn more about the event as we approach June. As always, BGR will bring the latest rumors and pieces of information as soon as we learn about them, including device compatibility, new accessories, and top features. Plus, there's even an Apple event in September to get excited about, too.