Earlier this year, Apple publicly declared war on the headphone jack. Lots of people were upset, and understandably so, but at least AirPods are kinda, sorta cool, right? LG's got a different idea for the post-headphone-jack future, and it apparently involves an awkward looking, speaker-packed collar. The company just announced the LG Tone Studio and LG Tone Free wireless wearables, and they're both pretty weird.
The idea here is that you wear the neckbands instead of a traditional pair of headphones or wireless earbuds. The Tone Studio has four speakers built right into the body, offering what LG claims is "a personal surround sound experience." The company says that playing games, listening to music, or watching movies while having audio pumped through the speakers around your neck is really going to blow you away, though we'll have to wait for hands-ons before agreeing. There are also built-in earbuds so you can wear the device like a traditional headset if you don't feel like annoying everyone around you.
The Tone Free is an entirely different neckband, without the external speakers, but with wireless earbuds built in. The buds can be removed from the band and used independently, like AirPods, and sliding them back into the plastic collar allows them to be recharged.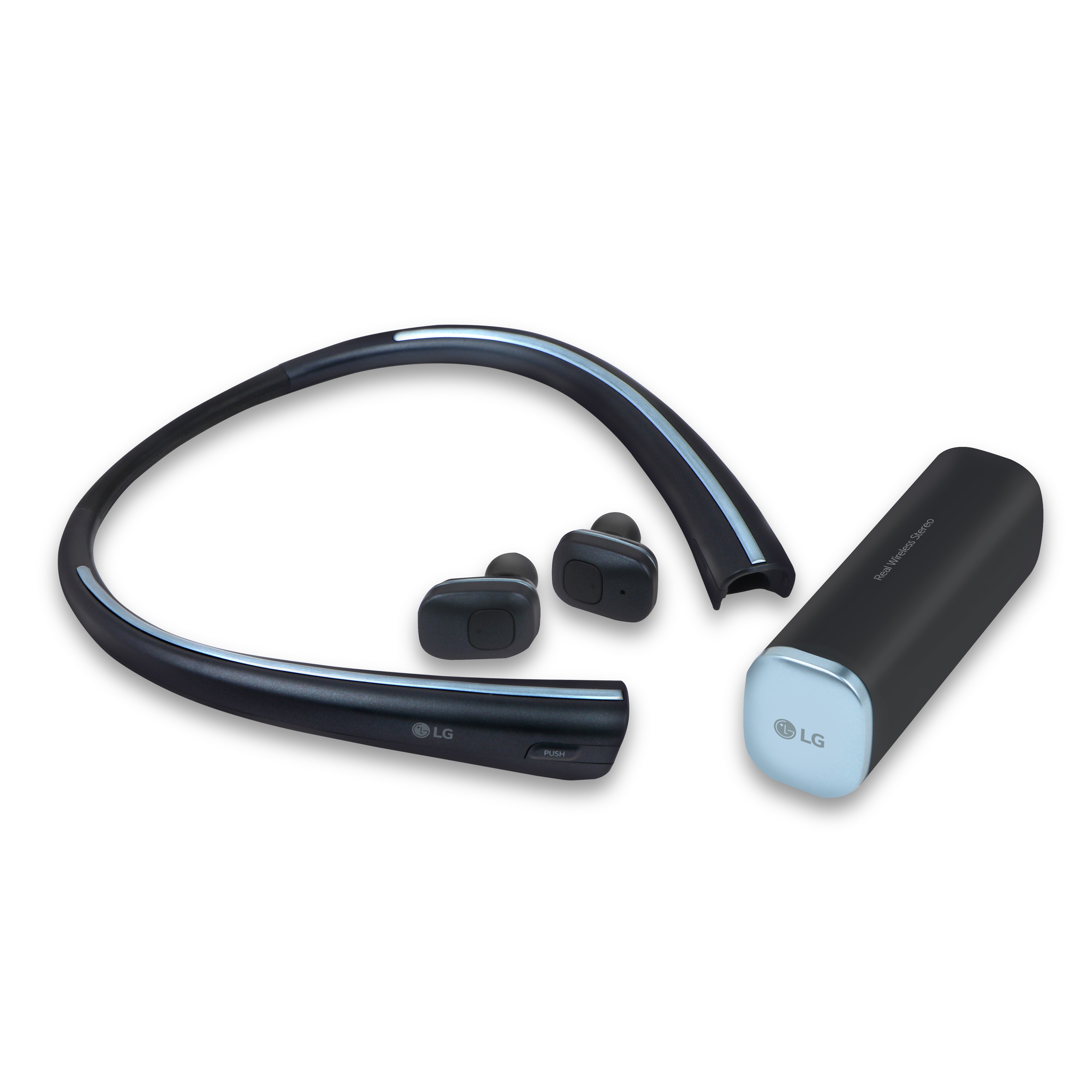 But don't you go worrying about LG only releasing two entirely new personal audio products that you'll probably never even bother to try, the company has even more Tone devices planned. The Tone Ultra, Tone Active+, and Tone Pro are all on the way as well, each with its own unique use case and pitch. We'll see more from LG at CES 2017, where the company plans to reveal the entire lineup.