Popular desktop browser Vivaldi is now available for iOS, meaning iPhone and iPad users can take advantage of the software steered by Opera's founder Jon von Tetzchner. With this release, Vivaldi wants to "take a bit out of the Apple," as it plans to give users "new ways to browse and on their own terms."
Vivaldi brings known features that its users love, such as Speed Dials, which shows favorite sites organized the way they like them, in addition to a desktop-like tab bar. With that, it's easier than ever to have multiple tabs open and discover the one you want to jump on by sliding your finger through them.
In addition, the Tab Switcher allows you to find open, private, recently closed, or synced tabs. This functionality makes finding and managing tabs easier. The feature I like the most on this new browser is the Search tab at the center bottom of the display. Although the address bar is in the upper part, it's easy to access a website or ask Google (or other privacy-focused alternatives) a question.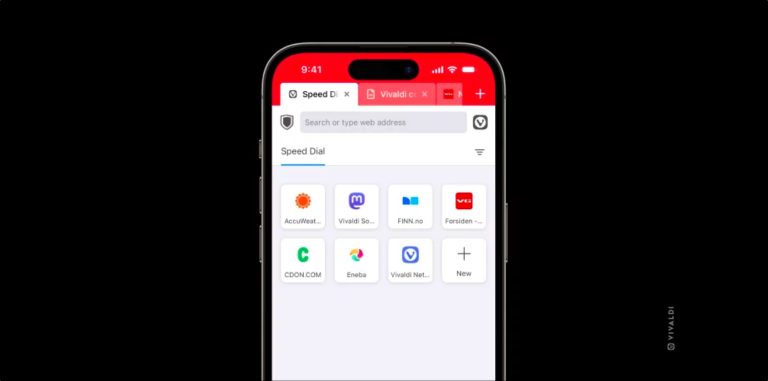 Vivaldi also brings built-in Notes to help you jot down ideas, to-dos, and inspirations while browsing. You can also sync your browsing data securely between your other devices with end-to-end encryption.
Lastly, like DuckDuckGo, Vivaldi has a built-in tracker and ad blocker that gives users the choice of how they want sites to display. The Tracker Blocker protects you from web trackers that follow you around the web, gathering your personal information. While blocking trackers provides enough protection, some people prefer to block ads in addition to trackers.
The Tracker and Ad Blocker can be easily enabled for sites through the shield icon at the left end of the Address field or globally in Settings.
Vivaldi is free to download on the App Store, and you can even select different icons to have a personalized app on your Home Screen.