As reported earlier this week, Verizon has confirmed that it will be raising prices for its wireless customers by $5 to $10 per month, depending on the size of the plan.
It's not all bad news though, as the carrier has also announced that customers will be able to carry unused data over to the following month and will have to option to pay $5 for a Safety Mode feature which will slow data speeds in order to help customers stay under their monthly limits.
DON'T MISS: New 3D technical drawings show every inch of the iPhone 7's housing
You can see the updated prices for the new Verizon plans below: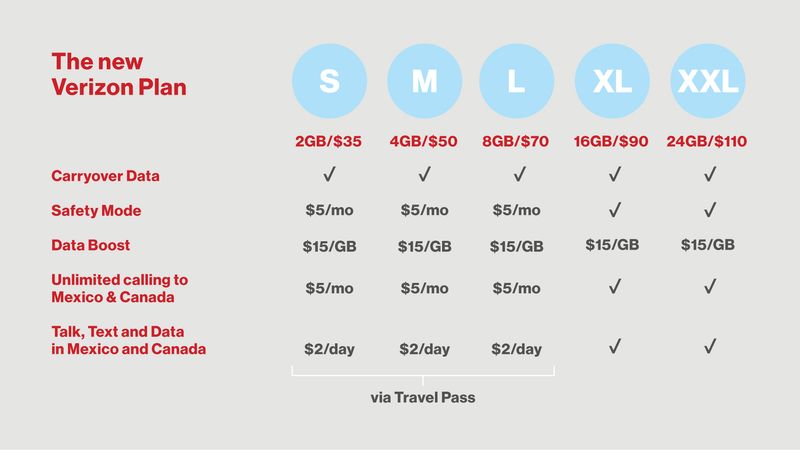 As you can see, carryover data comes included with every plan, but XL and XXL subscribers will receive Safety Mode, as well as unlimited calling to Mexico and Canada and talk, text and data in Mexico and Canada free of charge.
In addition to the new plans, Verizon is also updating its My Verizon app, giving customers the ability to see how much data they've used, change the size of their plan, buy a new phone, turn on Safety Mode or chat with customer service.
All five plans are available to new and existing customers today, but Verizon says that current subscribers can remain on their current plans if they so choose. Unfortunately, only those on the new plans will have access to rollover data. If you're in desperate need of more data, these plans might end up saving you some money, but for the average consumer, they're not much more than a price hike.