Just about 10 months ago, Tesla surprised everyone at its Tesla Semi unveiling event when it introduced a next-gen Roadster with absolutely jaw-dropping specs. With a 0-60 MPH time of just 1.9 seconds, a 0-100 MPH time of 4.2 seconds, and a top speed in excess of 250 MPH, Elon Musk at the time proudly boasted that the car "will be the fastest production car ever made."
In a best case scenario, Tesla's next-gen Roadster will be available in 2020 at a base price of $200,000. Tesla, though, has a long and storied history of missing production deadlines and we wouldn't be surprised if the Roadster release gets pushed back a bit. Indeed, with Tesla still struggling to ramp up Model 3 production, Musk just a few weeks ago said that while Tesla is "dying" to bring the Roadster to market, the company's "primary focus must remain" on bringing affordable versions of the Model 3 and the upcoming Model Y to market.
Though the Roadster launch is still a few years away, Tesla's speed demon recently made an appearance at the Grand Basel auto show, a show which bills itself as the "ultimate show for automotive masterpieces."
"Grand Basel showcases a limited number of carefully-selected, top-of-the-range automobiles," the website reads in part, "not just the most dignified and luxurious classic cars, but also one-off contemporary editions and technically-advanced concept cars."
That said, a Roadster prototype made an appearance at the show and the accompanying pictures, as you might expect, are as jaw-dropping as the vehicle's specs. The photos were originally posted online courtesy of Bluewin, via Electrek.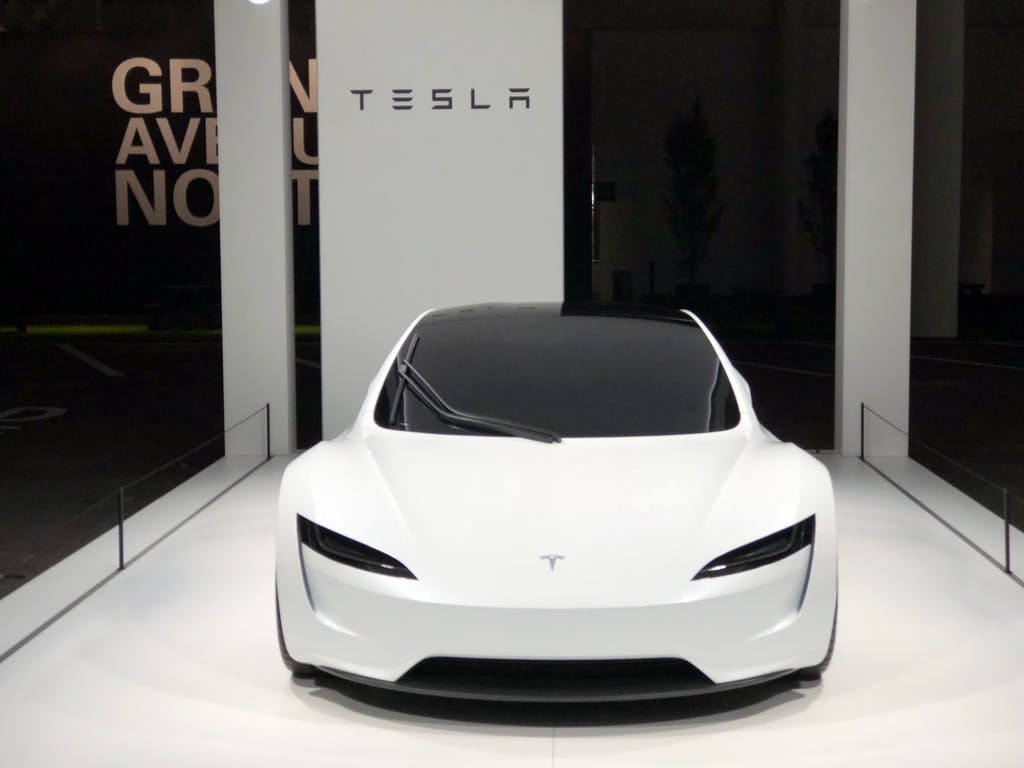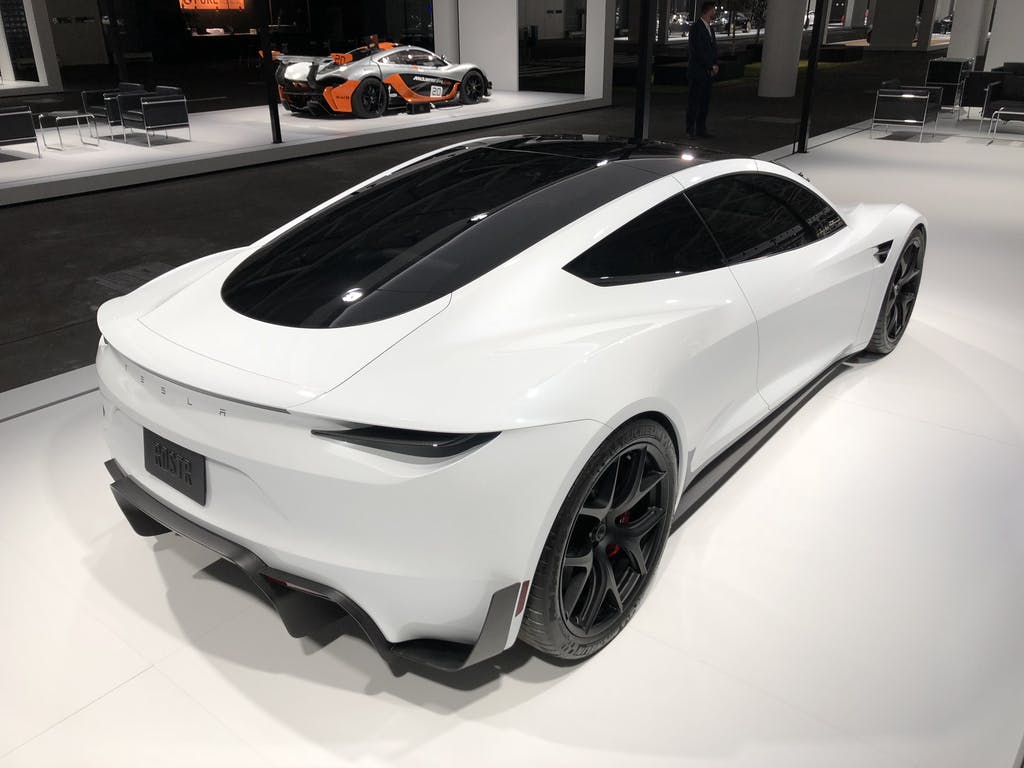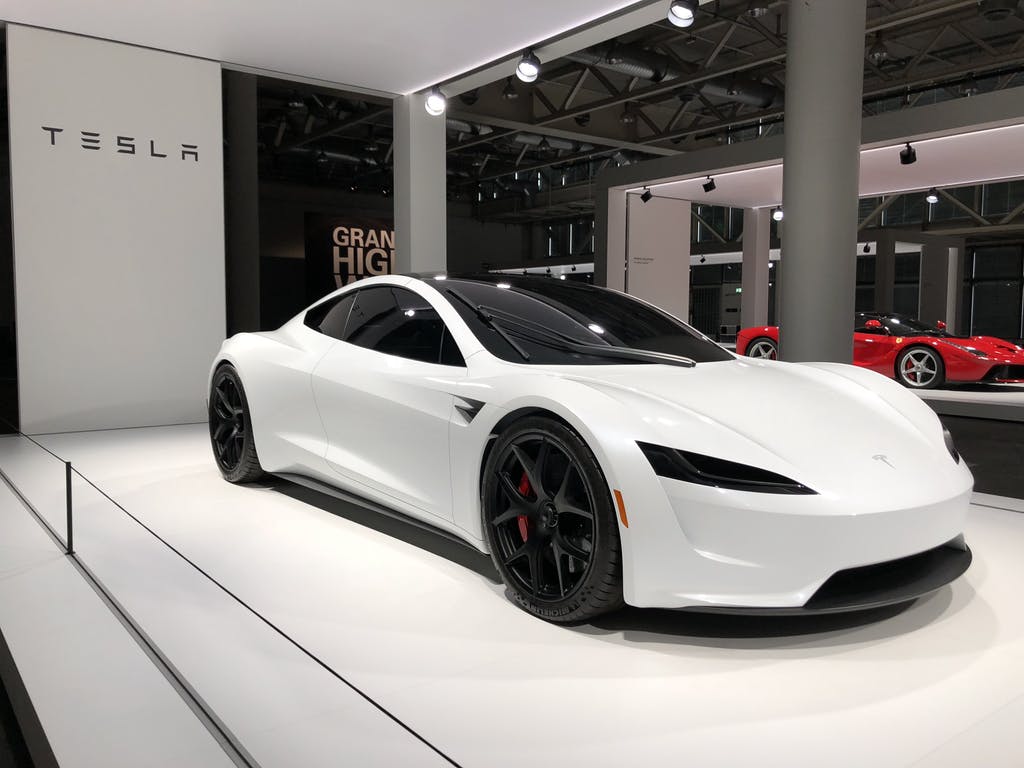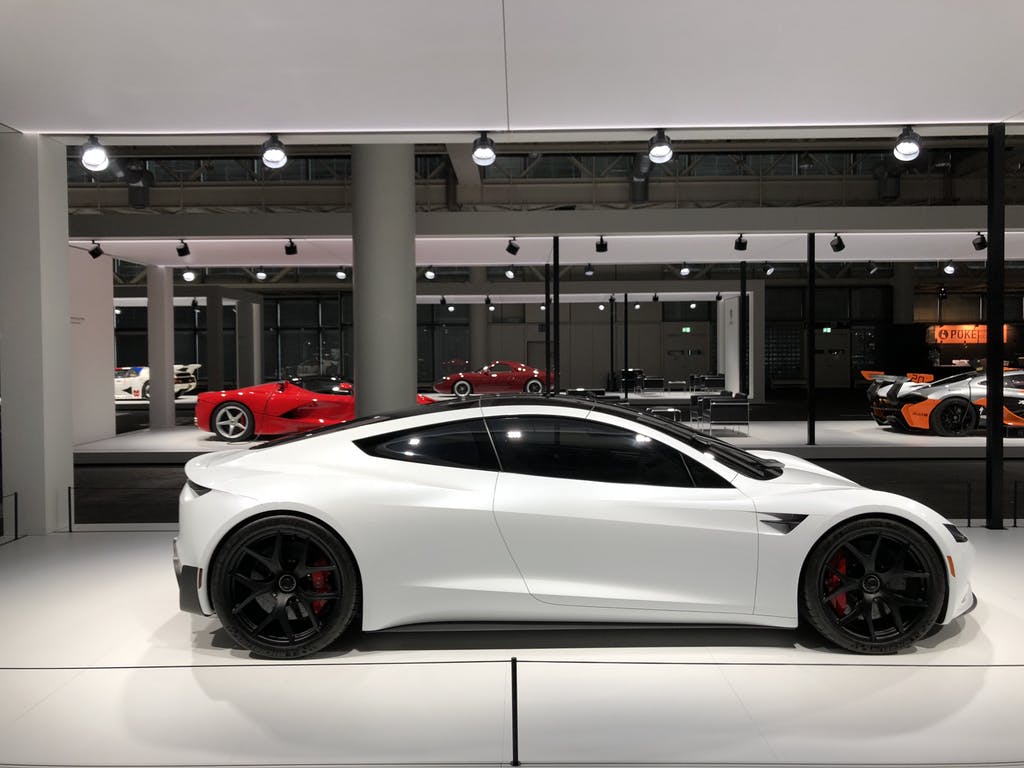 And in case you're yearning for more Roadster photos, below are a few more that have surfaced over the past few months.
https://bgr.com/wp-content/uploads/2018/03/tesla-roadster-rear.jpg?quality=98&strip=all&strip=all
The wheels here are absolutely insane.
https://bgr.com/wp-content/uploads/2018/03/tesla-roadster-wheels.jpg?quality=98&strip=all&strip=all