With all of the hoopla surrounding Tesla's new semi-truck, not to mention the surprise unveiling of a next-gen Roadster, it was easy to miss Elon Musk show off the first official renderings of Tesla's long-rumored pickup truck. During yesterday's special media event, Musk briefly showed crowd attendees a somewhat odd concept of a pickup truck big enough to carry a traditionally sized pickup truck. As Musk intimated, the design is essentially a mini version of the Tesla Semi.
While Tesla's final pickup truck design obviously won't be a novelty sized vehicle, the renderings do provide us with our first look at how a Tesla pickup truck might be designed. The renderings Musk debuted yesterday can be seen below.
As you can tell, the design is closer aesthetically to the Tesla Semi than to a traditional pickup truck. And as you can also tell, the design is all sorts of crazy.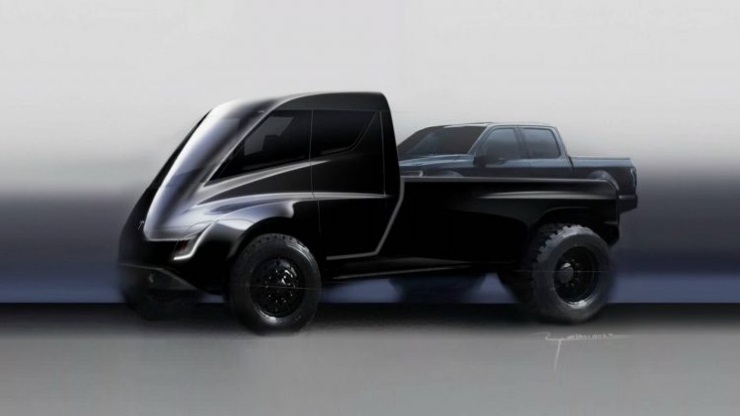 And here's a shot from another angle. It's a unique design, to put it mildly.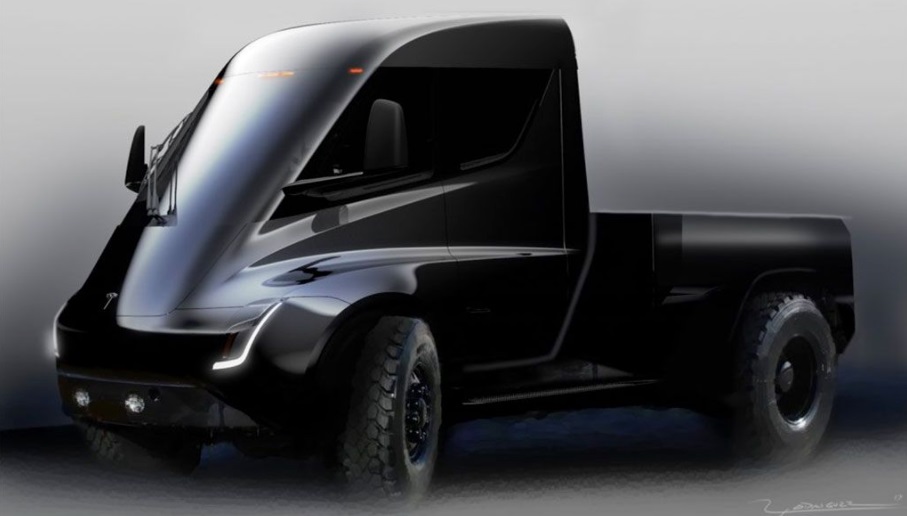 Though the notion of Tesla releasing a pickup truck may seem odd at first glance, it actually makes much more strategic sense than releasing a semi-truck. If you take a look at the top 10 most popular vehicles in the U.S., pickup trucks account for the top 3 spots by a wide margin. Indeed, Elon Musk has been pretty forthright about Tesla's plans to release a pickup truck, essentially calling it inevitable.
"I think it is quite likely we will do a truck in the future," Musk said last year. "I think it's sort of a logical thing for us to do in the future."