The first time I stepped foot in a Tesla, the first thought that raced through my mind was surprisingly negative: This is it? While the actual driving experience was top-notch and the technology itself was impressive, the overall design of the interior was surprisingly barren and drab for an otherwise luxury vehicle. Truth be told, it was readily apparent, much to my surprise, that the fit and finish on a $22,000 Ford Fusion was more impressive than what Tesla managed to put together for a $70,000 vehicle.
Hardly a unique perspective, Tesla has long been criticized for focusing too much on metrics like speed at the expense of features that are arguably more important, such as comfortable seats and an elegant interior. Tesla CEO Elon Musk, to his credit, has never been afraid to admit that Tesla interiors could stand to be improved and the company has made a significant bit of progress in this regard over the past few years.
In a sign that Tesla remains intent on bringing its interior design to the next level, the company recently poached a top interior engineer named Anders Bell from Volvo. Originally spotted by Electrek, Bell will assume the position of Head of Interior Engineering at Tesla.
Bell's LinkedIn Profile with respect to his time at Volvo reads in part:
Head of Interior engineering department at Volvo Cars Group with global responsibility for strategy, concept development, design & release and industrialization & launch of all future vehicle models and TLC of current model production.

Area included responsibility for functional areas such as instrument panel, centre console, all interior surface materials, air bags, seat belts, cargo restraints, front and rear seat systems, door panels, overhead system, luggage trim, interior light, interior soft and hard trim.
As an example of Bell's handiwork, the photo below showcases the interior of a 2017 Volvo S90. Clearly, Bell brings a set of skills to the table that Tesla has long needed.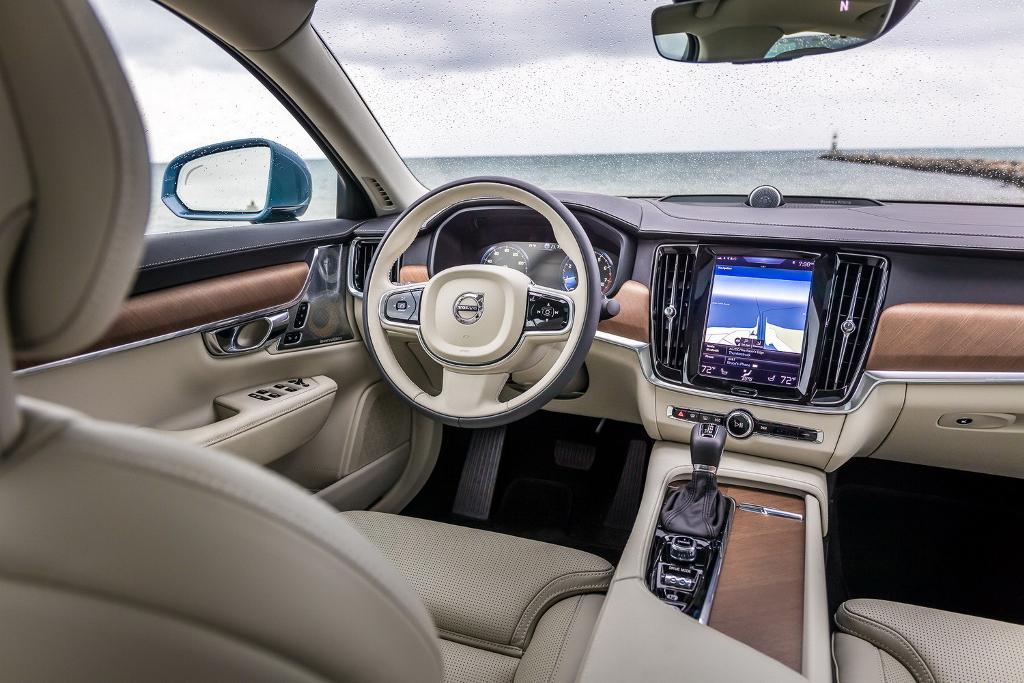 Presumably, Bell will oversee interior design across the entirety of Tesla's lineup, from the Model S to the Model 3. The Model 3 in particular might need a special amount of attention, as evidenced via the photo below.