There's only one upcoming new Samsung phone that hardcore Android fans care about right now, and it's the hotly anticipated Galaxy Note 8. Samsung's followup to the ill-fated Galaxy Note 7 is expected to be an even sleeker and more impressive version of the Galaxy S8 and Galaxy S8+. It's believed to sport a similar design to the S8 duo, but it should have an even larger display with perhaps a slightly improved screen-to-body ratio.
Of course, the Note 8 isn't the only new phone Samsung is cooking up behind closed doors. And now, we may have gotten our first peak at another new version of Samsung's wildly popular Galaxy S8.
Recently leaks and rumors have confirmed time and time again that Samsung has a Galaxy S8 Active in the works. The ruggedized version of the Galaxy S8 may be an AT&T exclusive in the US, and it will address one of the original Galaxy S8's biggest problems. Long story short, no smartphone has ever performed worse in SquareTrade's drop tests than the Galaxy S8.
But there's another new Galaxy S8 model that's seemingly set to debut in the near future.
Chinese gadget blog IT Home has posted what it claims are specs for an upcoming new Samsung phone called the Galaxy S8 mini. The blog also posted a render alongside its report, which seemingly shows how the S8 mini will stack up against the larger Galaxy S8 and Galaxy S8+ smartphones.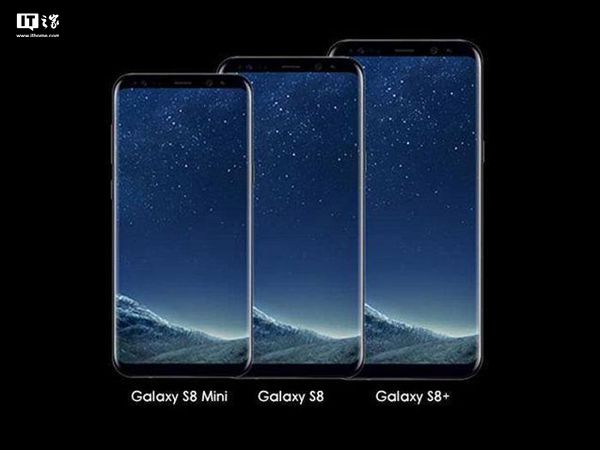 According to the report, the Galaxy S8 mini will feature a Qualcomm Snapdragon 821 processor, 32GB of storage, 4GB of RAM and a 12-megapixel Dual Pixel camera. Unfortunately, not much else was available as far as details go. IT Home says the Galaxy S8 mini will be released locally in South Korea before it hits any other markets, though release timing wasn't specified in the report.