Over the last year, BGR has highlighted differences between the Samsung Galaxy S23, Apple iPhone 14, and Google Pixel 7. In the latest analysis by SellCell, the company looked at depreciation data between these smartphone lineups since their launches.
While consumers need to know which new phone has the best camera, battery, or processor, eventually, they will plan to sell their old smartphone for a new model. But when the time comes, which smartphone holds the best value?
Like previous reports, the iPhone 14 retains the most value, while Samsung's S23 lineup averages 40% lower resale prices, and Google Pixel 7 models are 48% weaker than the iPhone 14 prices. That said, the latest iPhone model is worth 5.7% less than the iPhone 13 after six months, with the 14-series depreciating by 31.5% while the 13-series was at 25.8% in the same timeframe.
For Galaxy S23 owners, the worst phone to be sold is the Ultra with 1TB. It lost 55.6% of its value in the two months since its launch. On the other hand, the best Galaxy S23 is the Plus model with 256GB. It regained some of its lost value, and it's worth 36.4% less after two months of its launch.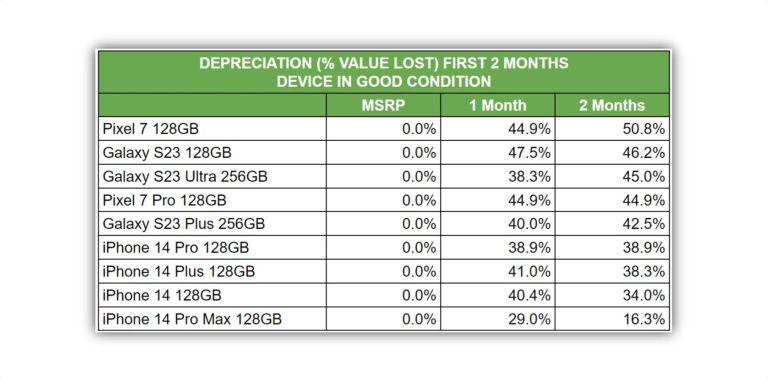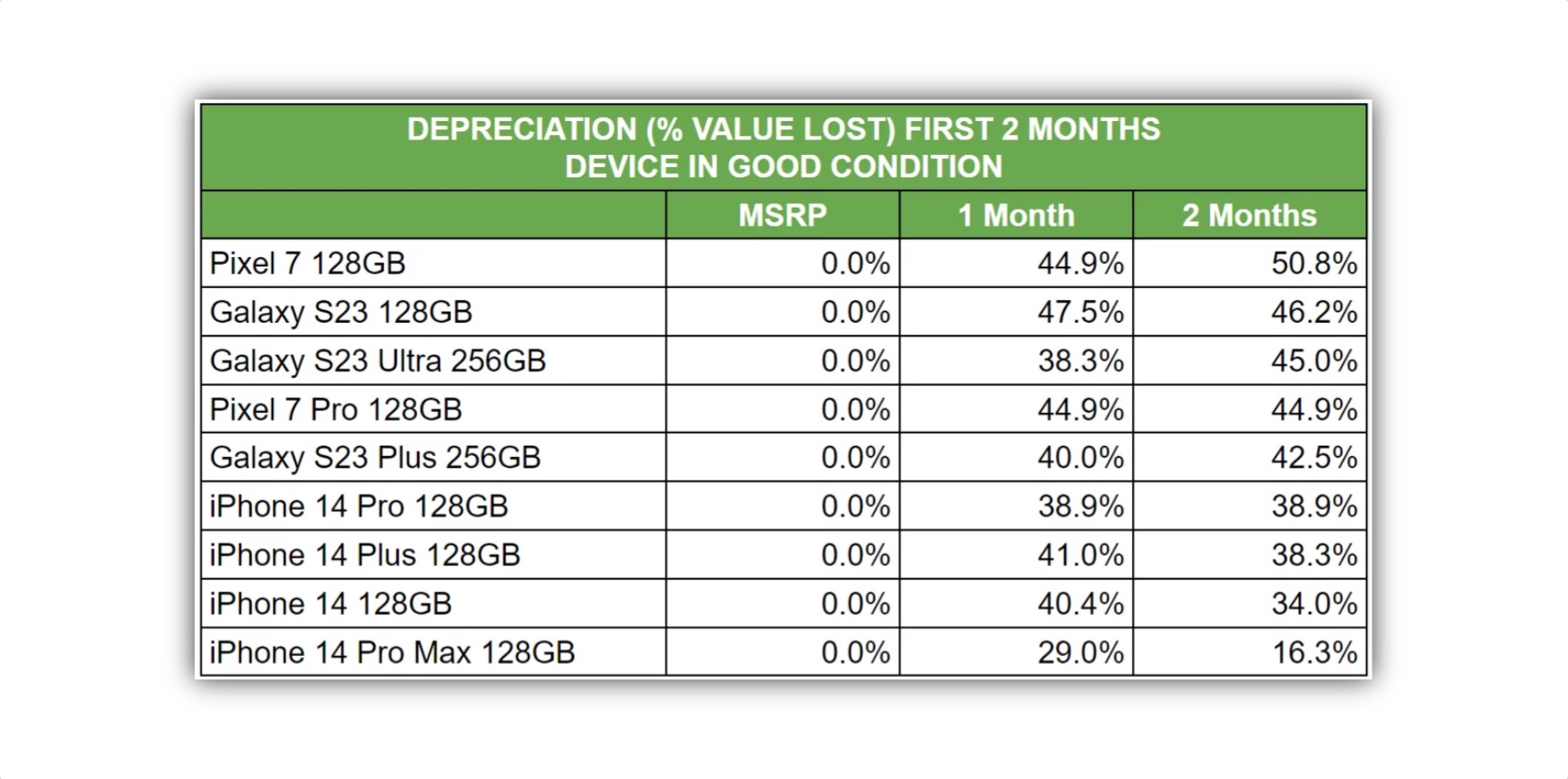 One of the sellcell charts shows that the iPhone 14 Pro Max with 128GB version held the best value after two months of its launch, losing 13.6% of its total price. It's followed by the base-model iPhone 14 with 29% of depreciation, its Plus version, and then the regular Pro model.
The Galaxy S23 Plus with 256GB appears next, followed by the Pixel 7 Pro. The phone with the most depreciation was the Pixel 7 with 128GB, which lost 44.7% in two months.
The full report can be found here. It highlights the different storage options between the Galaxy S23, iPhone 14, and Pixel 7 lineups and which could be better for you to buy or resell.