When it comes to new generations of popular smartphones, expectations are nearly impossible to meet. If a phone maker doesn't make enough substantial changes, consumers feel like they've been robbed (especially when they're paying four figures for a smartphone). But when they do make those changes, they aren't going to please everyone, so Samsung opted for the safer route when it launched the familiar-looking Galaxy S9 earlier this year.
We still don't know what the Galaxy Note 9 is going to look like, but recent leaks seem to suggest that Samsung fans shouldn't be expecting a major design shift in 2018. That notion was backed up once again this week as Chinese e-commerce giant Alibaba shared images of what appear to be screen protectors for the Note 9.
The tempered 3D glass screen protector featured in the listing appear to showcase significantly smaller bezels than those found on the Galaxy Note 8. Though Samsung might not be planning a significant hardware redesign this year, the company will apparently keep pace with its rivals as screen-to-body ratio continues to shrink.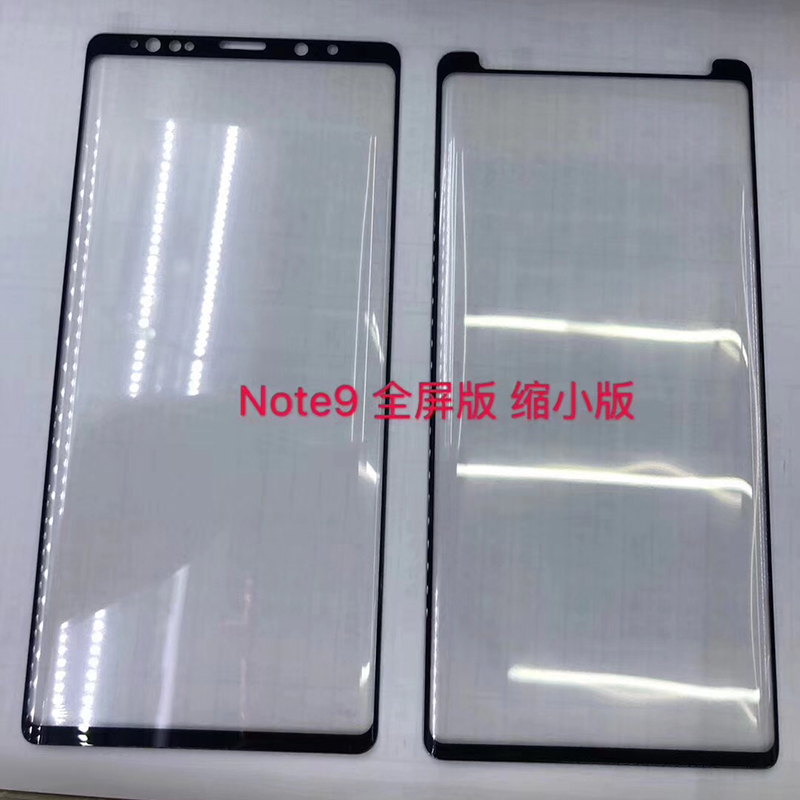 Beyond the subtle expansion of the display, previous rumors have claimed that the Note 9 will feature Qualcomm's Snapdragon 845 CPU, 6GB of RAM, and will run on Android 8.1 Oreo at launch. Without any huge new features to speak of (especially now that the in-display fingerprint sensor appears to be off the table), this is shaping up to be another iterative update from Samsung, rather than the radical redesign many fans were hoping to see.
The good news is that the Galaxy S10 sounds like the next big step up for Samsung, as that elusive in-display sensor was supposedly "confirmed" earlier this week, and a stunning display upgrade is expected as well.