We love seeing photos of hotly anticipated smartphones leak, for obvious reasons. Excitement builds for big new releases long before companies get around to announcing their latest and greatest flagship phones, and leaked photos help build buzz as people see what's in store before they're supposed to. But sometimes a photo leaks and it leaves us with more questions than answers, and such is the case with a supposed image of Samsung's upcoming Galaxy Note 8 that was just posted by a Chinese gadget site.
Way back in April, we saw what was said to be the first-ever photo of Samsung's next-generation Galaxy Note 8. The phone was shown from the front side, which in most cases would be the most important angle for a smartphone leak. In the case of the Galaxy Note 8, however, our biggest question pertains to the back of the phone.
Like Apple, Samsung is said to be working on technology that would allow it to embed a fingerprint scanner into the display on a smartphone. The company supposedly wanted to debut the tech on the Galaxy S8, but its partners were unable to have the required components ready in time for mass production. Unfortunately, recent reports have indicated that the same will be true of the Galaxy Note 8; Samsung wants an embedded fingerprint sensor, but leaks have suggested that the Note 8 will still have the scanner on the back.
On Tuesday, however, a Chinese site called CNMO.com (via Slashleaks) posted a purported photo of the Galaxy Note 8 showing the back of the handset. We can see the rumored dual camera clear as day, but far more interesting is what we don't see: A fingerprint scanner on the back.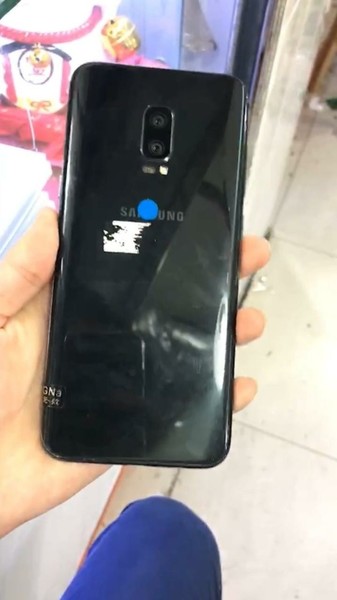 While the photo certainly appears to be genuine, the source does not have an extensive track record so we can't rely too much on this image. If it is legitimate, however, Samsung may become the first company to launch a widely available smartphone with the fingerprint scanner embedded beneath the display, stealing the spotlight from Apple's iPhone 8 in the process.