One way to increase the screen size on future flagship phones may be to place a display on the rear panel. The secondary screen would offer users access to notifications no matter how the device is positioned on a flat surface, as well as a touchpad-like area that may be used to control the action on the main screen.
Samsung is considering such smartphone designs, according to a newly discovered patent that offers such smartphone design suggestions.
First found on WIPO by Let's Go Digitial, the Dutch-language blog that discovered many similar documents detailing several Samsung innovations related to foldable smartphones, the patent shows three possible designs for a dual-screen smartphone.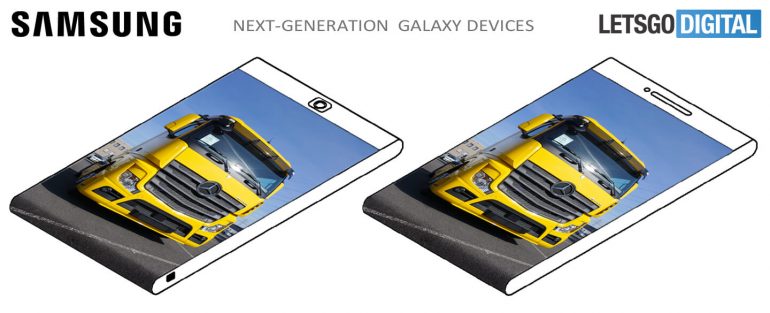 We've already seen similar design concepts in patents belonging to Apple, which is also toying with iPhone design that would feature a wraparound display. Just like Apple's concepts, there's no telling whether future Samsung Galaxy S or Note models will ever take advantage of wraparound display tech.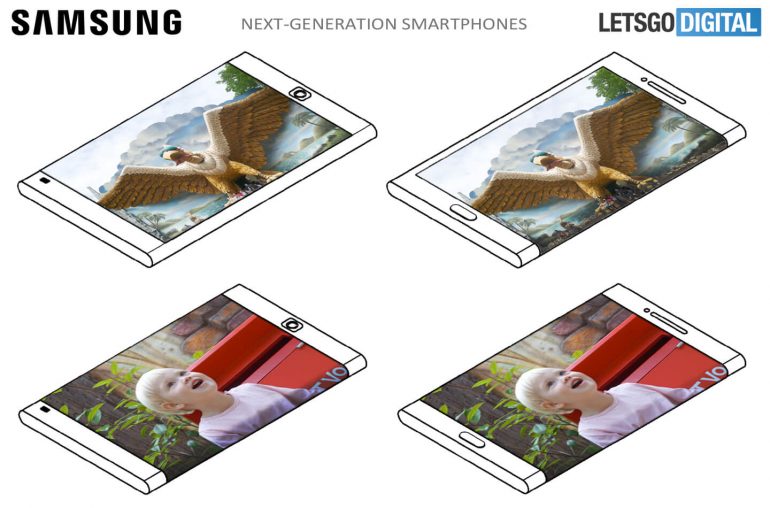 The idea does make some sense. As it stands now, the only way to increase the screen of a Galaxy S or Note without expanding the overall footprint of the phone would be to cut the top and bottom bezels. Extending the display area to the back could help out with smartphone interaction. Rather than having to control the screen with a thumb of the hand you're holding the phone with, you could do it via a rear-facing touch area. Would it be more convenient? It depends on the kind of content you're trying to interact with.
Samsung offers other use case scenarios in its illustrations. For example, the rear-facing display would show notifications, and let users quickly answer or reject an incoming call in those instances when a phone is placed face down on a table or desk. But then again, picking up the phone to answer isn't exactly a chore.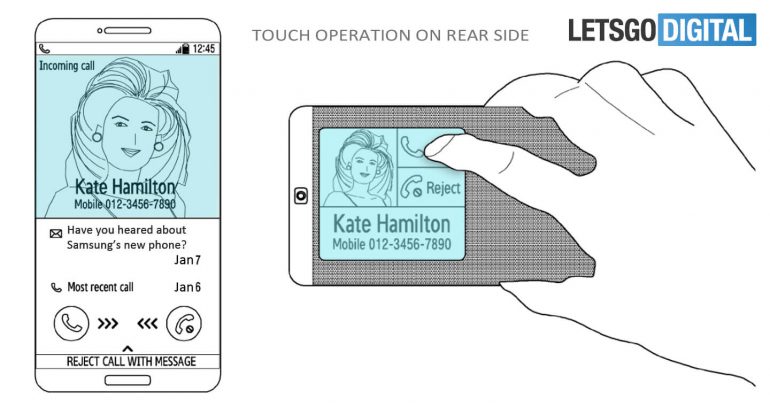 Perhaps the best way to further increase a phone's screen without increasing the size is to develop screen technology that would let a screen bend like a wallet. That way, you'd be able to switch between smartphone and tablet modes depending on what feels more comfortable. Samsung, of course, has patents for such devices as well.