The head of Samsung's mobile division, DJ Koh, attended a special event in China earlier this week, where he talked about (among other things) fingerprint sensors for Samsung devices, including the Galaxy S10.
What was even more notable about his appearance at the private event was the use of what appears to be a Galaxy Note 9. But surprise surprise, Samsung won't say if that's indeed the phone the exec was photographed with.
We already showed you this image of Koh being absorbed by the screen of a Galaxy Note handset. It must be a Note because he's using a stylus with it. Either that, or that's a regular pen, and he's just using smartphones really, really wrong.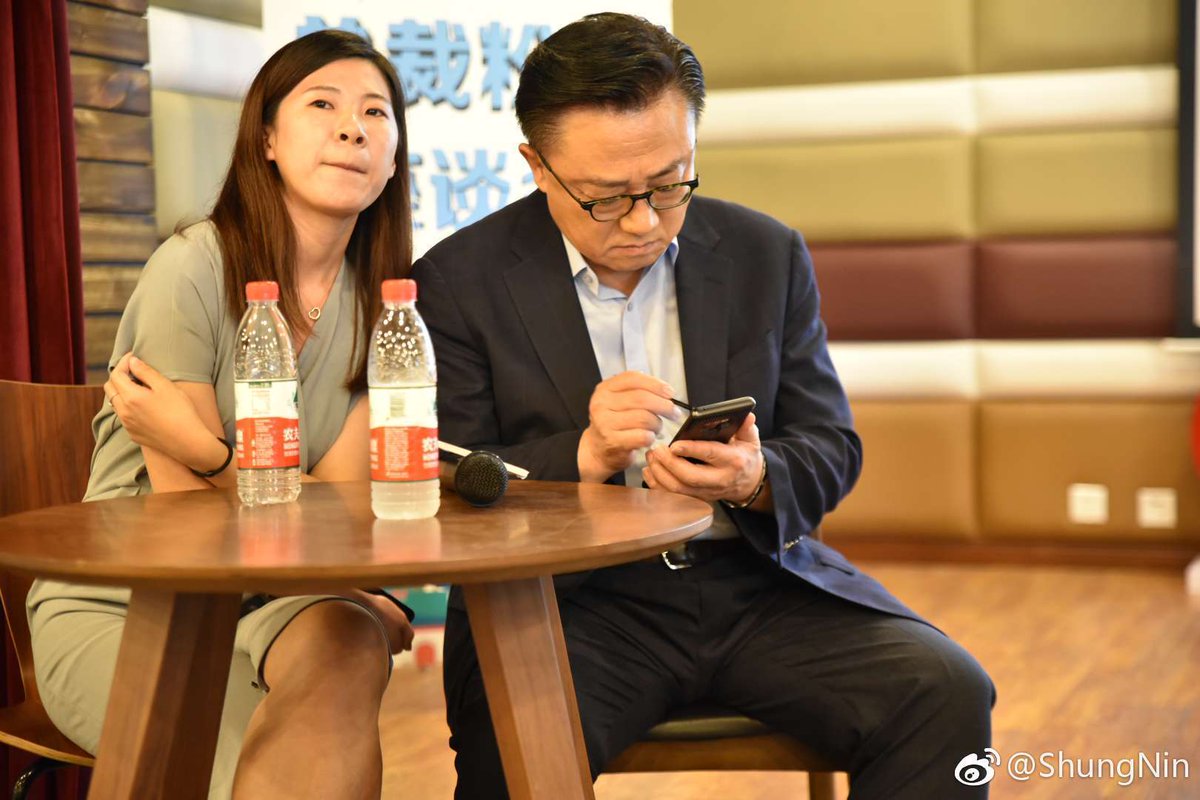 The image seems to show a "T shape camera," according to The Korea Herald. What's so special about that "T"? Well, various leaks have indicated that the Galaxy Note 9 will have a dual-lens placed horizontally atop of a rear-facing fingerprint sensor. Yes, just like with the Galaxy S9 line, the Note 9's fingerprint is moving to a more convenient placement.
The event, however, wasn't open to the press, and Samsung won't comment on whether the handset in the photo is the new Note or not.
"It was not an event opened to the press, and we have no comment on whether it is the real Note 9 phone or not in the photograph," said a Samsung official.
Does that mean that it probably was the Galaxy Note 9 that Koh was holding?
At the event, Koh reportedly talked about the enhanced features of the Bluetooth-enabled S Pen related to gaming. Rumors claim that the next-gen S Pen will come with Bluetooth support and a battery of its own. If Koh did talk about the new S Pen at the private event, he must have had a way to demo it, like, say, a new Galaxy Note 9 in his pocket.
The Galaxy Note 9 will be unveiled on August 9th in New York City, where Koh and his disciples will tell us everything we need to know about Samsung's next phablet.