Up until last fall, the formula for Apple's MacBook Pro was well known and well loved: a 13-inch, aluminum unibody laptop with oodles of power, a great screen and enough ports for 98% of everyone who would call themselves a "pro."
With the most recent update, Apple decided to go with a far more courageous design. The unibody stayed, as did the size, but a lot of other things changed. All the ports vanished, replaced with four USB-C ports and a fistful of dongles. A discrete graphics card didn't appear, and instead Apple chose to spend the cash on a fancy OLED touchscreen with a fingerprint sensor. Pros were not amused.
All of this brings us to the new Razer Blade Stealth, a 13-inch unibody laptop with oodles of power, a great screen and a solid selection of ports. Razer is a company that's firmly known for its gaming pedigree rather than creative chops, but it's been gaining attention over the last few years by turning out laptops that are solid performers for everyone, not just FPS-counting gamers. The Razer Blade Stealth is a reasonably inexpensive, reasonably thin Windows laptop that retails for a little less than the new MacBook Pro, but is undeniably similar to the older MacBook Pro model. As it turns out, it's far closer to my image of a "pro" laptop than Apple's most recent attempt.
Let's start with the design. The Blade Stealth has an all-black unibody design, CNCd from a hunk of aluminum, with a Razer logo (that you can thankfully choose to not illuminate) on the back. It's not the most professional-looking laptop in the world, but it's lacking backlights in fan vents or the word EXTREME written in slanted letters across the back. At 2.8 lbs, it's light enough to comfortably pick up with one hand, and thin enough that you can slide it in a backpack without noticing.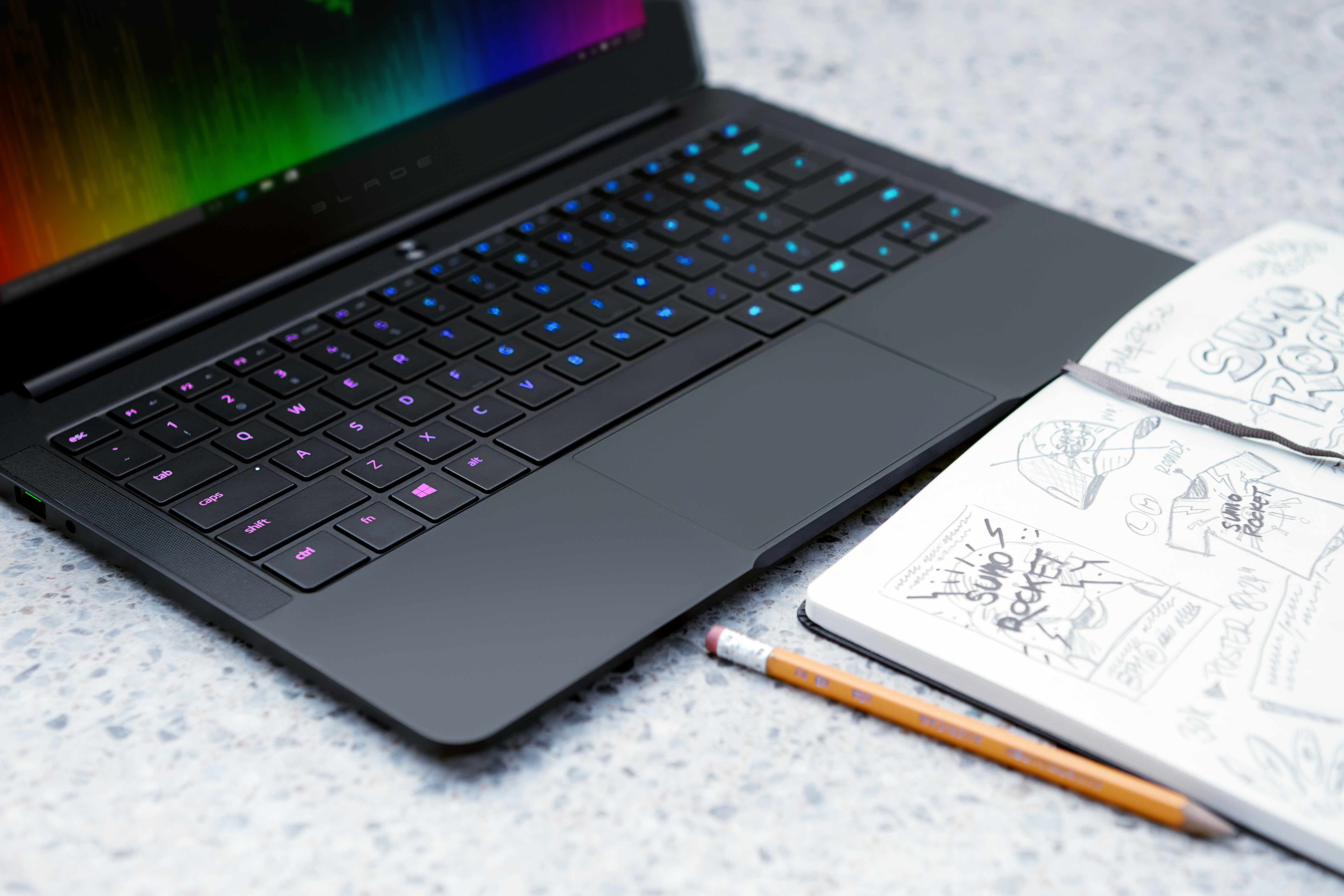 You have your choice of two screens, a 4K panel, or a slightly lower-res QHD (2560 x 1440) display. The 4K version also comes with a touch-sensitive screen, which is why I'd avoid it: a touch panel adds weight and cost and kills battery life, and without the ability to transform into a tablet, or an included stylus, you likely won't use it.
I tested the QHD model, which turned out to be as good as I'd imagined. The resolution is more than good enough for photo or video editing, and arguably overkill for web browsing. It's easily the match of Apple's Retina displays, and the perfect size to work with Windows 10. My only display gripe are the bezels: they're fatter and wider than they need to be, more reminiscent of the old MacBook Air than a modern ultrabook. If Razer could kill some of the bezel, it could feasibly make the entire laptop a little smaller — or better, fit a 14-inch screen into the same body.
The rest of the physical design is flawless. The keyboard and touchpad work perfectly, which is no small feat for a Windows laptop, especially one this thin. The chiclet-style keyboard has plenty of key travel to hammer out emails or spreadsheets or whatever professional people do with their worky laptops.
Port design is also another big plus. The Blade Stealth has one USB-C port, which works for charging as well as data transfer, and then two normal USB 3.0s, one full-size HDMI and a headphone jack. It doesn't sound like a lot — and I'm a little sad there's no SD slot — but it means I haven't had to reach for a dongle or an adapter yet. Having enough ports doesn't seem like a big deal, but it makes a difference for day-to-day use. Hooking up to a projector or an external screen doesn't require planning, and I'm not left scrambling for adapters if I need to plug in a camera, or a phone to charge.
Performance-wise, it's exactly what you'd expect from the specs. I was testing the base model, which retails for $900 with a Core i5, 8GB of RAM and 128GB solid-state drive. It's more than enough power for casual use, like editing documents, (very) light gaming, or my Chrome browsing sessions with upwards of 30 tabs. It can also comfortably play back 4K video on an external monitor while also powering the laptop's display, which is about as hard a stress test as you're likely to encounter for day-to-day use. Editing photos in Photoshop or Lightroom was also a breeze.
For more power, you can step up to the $1,250 version with a Core i7, 16GB of RAM and a 256GB SSD. That's enough power to run anything short of gaming, for substantially less than even Apple's entry-level Pro.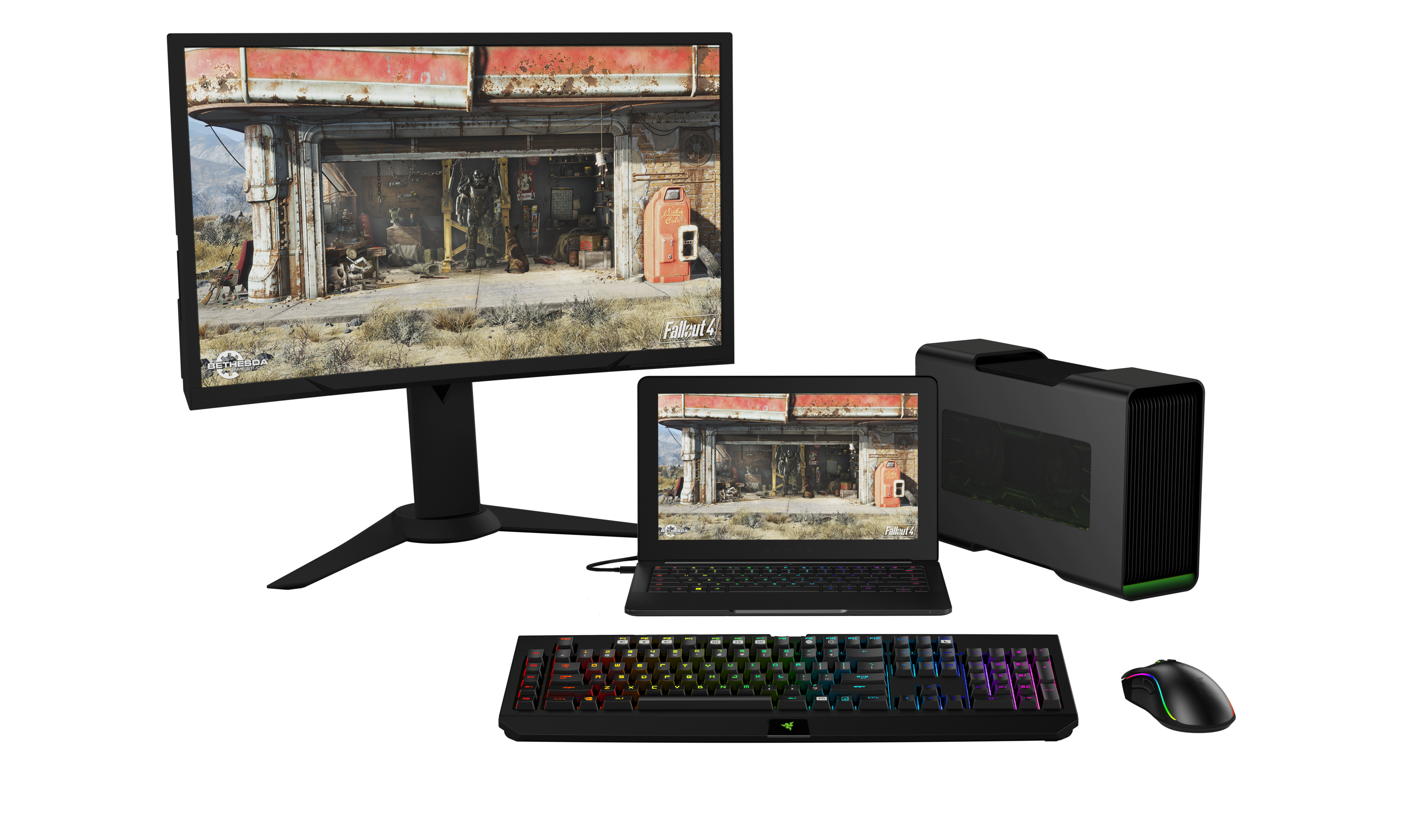 Razer also has a neat trick up its sleeve: a $500 accessory called the Core. It's an external docking station that lets you put in a desktop-grade graphics card, which integrates with the rest of the laptop to provide enough power to do basically anything. You have to buy the card separately, but even if you bought a top-of-the-line $400 Nvidia GTX 1070, the Core and the i7/16GB RAM Razer, you would've spent the same as buying an equivalent MacBook Pro and a bunch of dongles. The difference is that you'd have enough power to run however many monitors you want, or play Overwatch endlessly until Apple decides to do another MacBook Pro upgrade.
There is one downside to consider before you rush out to buy: battery life. This generation of Razer Blade Stealth does have noticeably improved battery life compared to its predecessor, but it's still a little less than we'd like to see on a premium ultrabook. In normal (intensive) day-to-day use, I was getting around five hours on a single charge.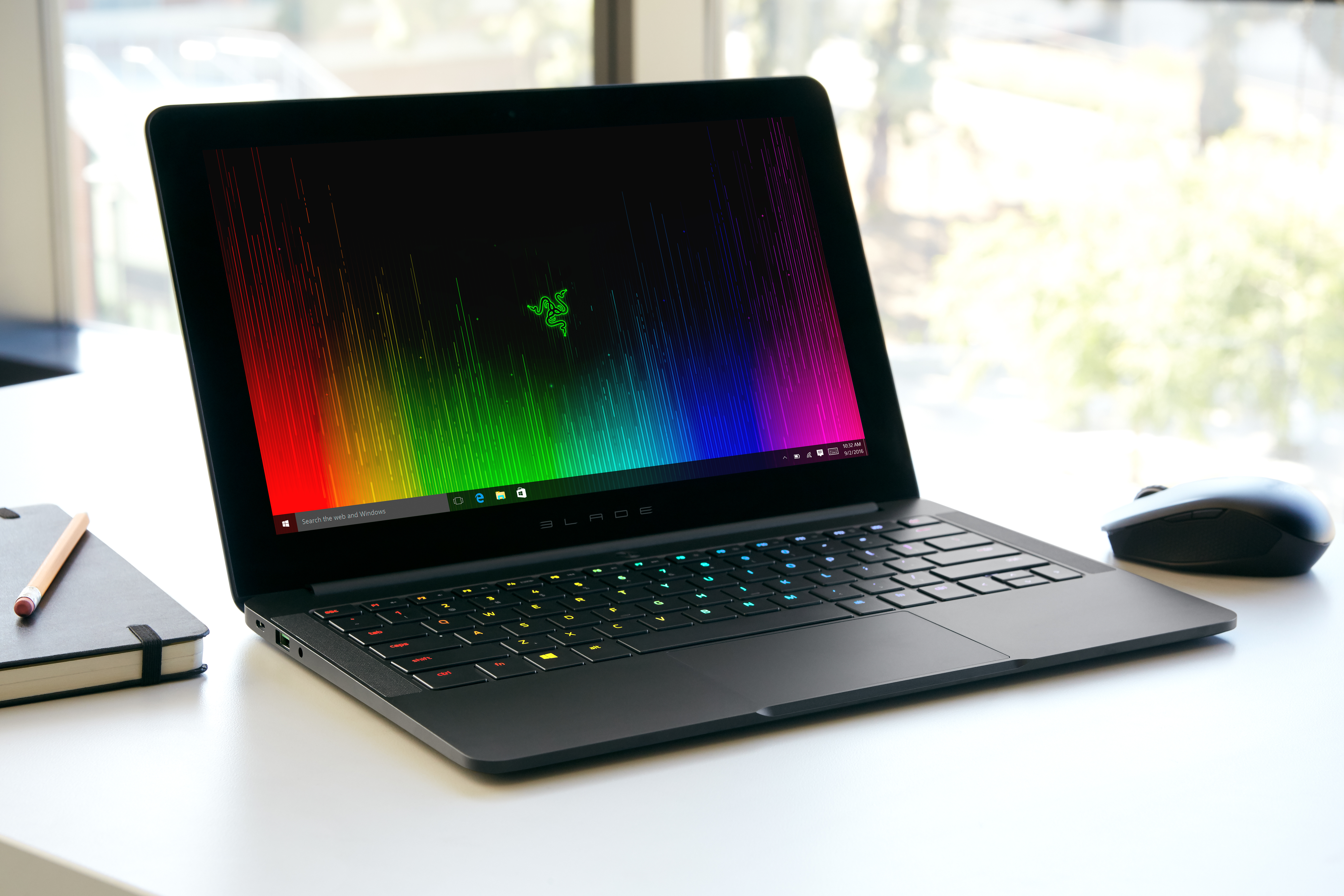 That's likely due to my abuse of Chrome, which is known to suck battery life on Windows machines. When I did a video playback test on Microsoft Edge (with a 4K video, no less), it took 8 hours 39 minutes to die. With careful management (and no Chrome!) you can definitely stretch the Stealth to a full day of use, but keep the charger close for more hardcore use.
---
Pros:
Great design that doesn't scream GAMING LAPTOP in the middle of a PowerPoint
Great performance for the price
Solid selection of ports, including a future-proof USB-C
Designed to work with Razer Core external GPU
Cons:
Big screen bezel
Middle-of-the-pack battery life
Model to buy:
Razer Blade Stealth 12.5" QHD Touchscreen Ultrabook (7th Generation Intel Core i7, 16GB RAM, 51… Price:
Available from Amazon, BGR may receive a commission Buy Now