Development of Porsche's Mission E appears to be moving along nicely, and if the latest batch of Mission E spy shots tell us anything, it's that Tesla's hold on the premium end of the EV market may not be safe for long. Originally announced back in late 2015, the Mission E is a fully electric car set to be priced in the $85,000 range. Tentatively scheduled to hit the streets in 2019, Porsche boasts that the Mission E will have 310 miles of range and will hit 62 MPH in just 3.5 seconds flat. What's more, the car is said to feature a top speed in excess of 155 MPH and, even more impressive, will reportedly be able to charge up to 80% after just 15 minutes.
Now that all sounds well and good, but we'd be remiss if we didn't talk about the Mission E's overall design. Tesla's own vehicle lineup notwithstanding, most EV designs tend to be clunky eyesore. Early concept photos of the Mission E, though, revealed an incredibly sleek and beautiful design that certainly rivals anything Tesla has released.
Recently, some new photos of the Mission E emerged, and it seems that the production design of the Mission E won't be all that different from the concept photos we've already seen.
If you are a fan of the Mission E concept, there is a good chance you are going to appreciate the production model as well. Sure, it won't have the suicide doors, nor will it get cameras instead of mirrors, but it seems the overall shape and styling is going to be carried over. Spotted for the first time carrying the production body, the all-electric sedan will have an almost coupe-like roofline lending it a sleek side profile.
Some of the new spy shots can be seen below.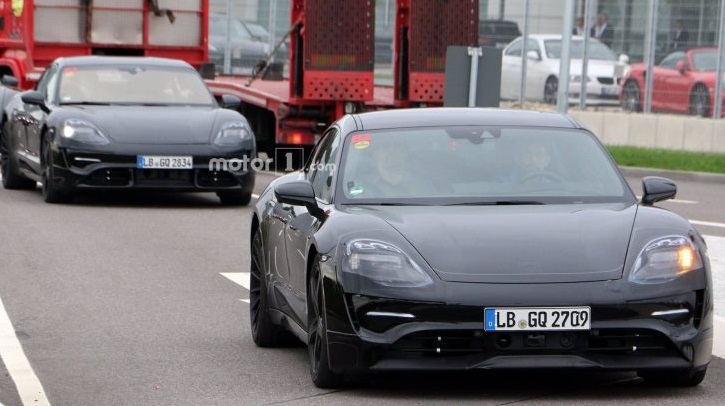 Even the rear view is a sight to behold.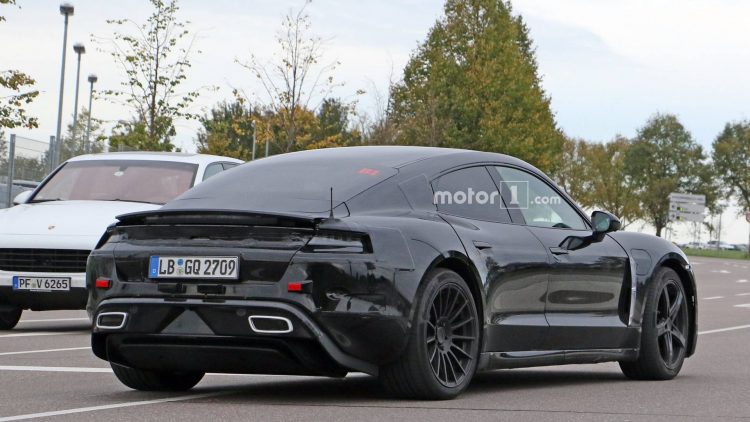 Additional Mission E photos can be seen over here.
The larger takeaway here is that Tesla is about to have some serious competition for the Model S. Not only does the Mission E look incredible, its specs are equally as impressive.