It's really hard to catch Pokemon if there are problems in the Pokemon Go app that are out of your control. Say for example that the Pokemon Go "Nearby" tracker isn't working correctly… how are you supposed to catch any Pokemon? There's at least one neat trick to help out with that, and it's an absolute necessity for every single Pokemon Go player out there until Niantic improves the reliability of its wildly popular new game.
DON'T MISS: Apple's iPhone 7 finally gets a release date
The easiest thing you can do to locate Pokemon around you is to use a special map found online that shows you where Pokemon are spawning. It's not exactly "legal," since maps like this have been created by developers who managed to extract certain data from the app, but it definitely works. This could be considered a form of cheating, though.
But there's another trick you should know about, and it doesn't involve looking at a map to figure out the location of your next Pokemon hunt. Instead, you simply have to install and use a different app created by Pokemon Go creator Niantic, which is a game that shares some features with Pokemon Go.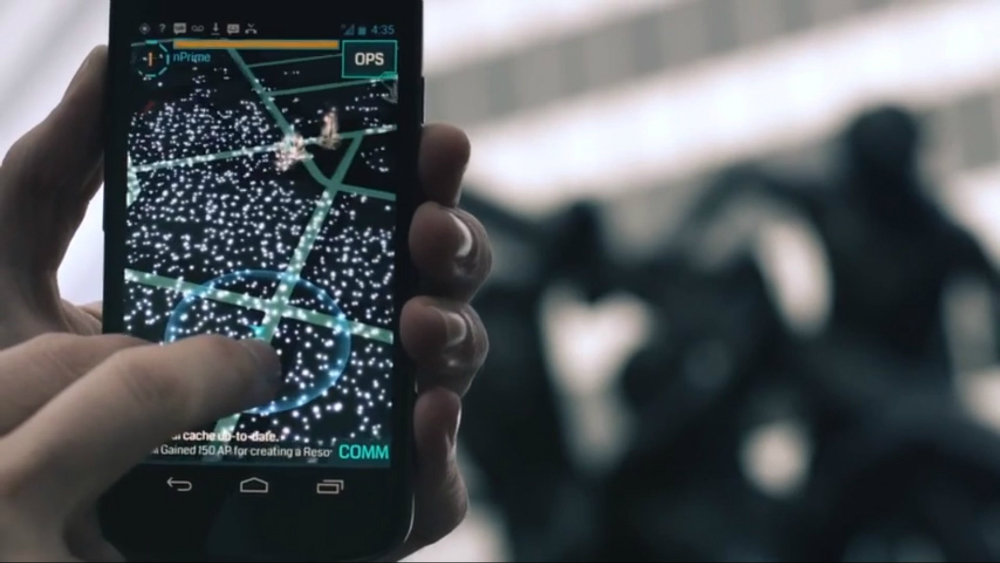 Ingress is a mobile app available for iPhone and Android that uses your location to create a real-world augmented reality game. It's nowhere near as popular as Pokemon Go, but Ingress does have something that can help you with Pokemon Go hunting: The same map data.
If your Pokemon Go tracker malfunctions, simply open Ingress and then start looking for a high concentration of white dots (exotic matter or XM) in that game, as shown in the image above. Once you find it, switch over to Pokemon Go, and you should see a Pokemon near you. The reason this trick works is because Niantic uses much of the same data in Ingress and Pokemon Go.
A player who already captured the 142 Pokemon available in the US told Business Insider that he used this trick to keep hunting when Pokemon Go's Nearby tracker was experiencing issues. "I found more than a few rare ones by spotting them on radar, then ignoring the radar and using the Ingress in-game map to navigate to those hotspots," Nick Johnson said. "May not work 100% but definitely helped me."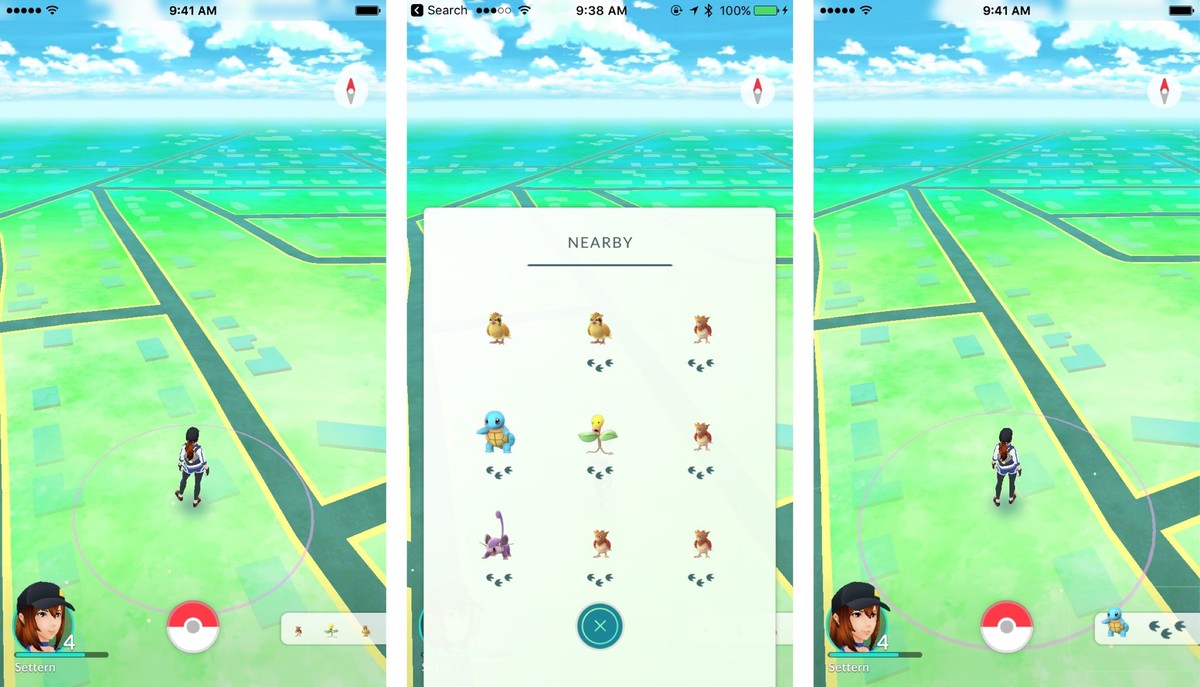 So what's the deal with the tracker in Pokemon Go? Located in the lower right corner of the screen, the tracker indicates whether a Pokemon is in your vicinity and tells you how far you are from the creature. It does so by showing a silhouette of the Pokemon (this is important if it's one you don't have in your collection), and then a number of paws. Three paws means you're far away from the Pokemon, but if it drops to two or one, you should be closer to it.
However, many people have been complaining that the tracker is often stuck at three paws, no matter how far a player might be from his or her target. It's believed that Niantic switched the feature off to avoid server issues – and Pokemon Go servers have seen their share of downtime, considering the massive number of people joining the Pokemon hunt.