Whether you're a Pokemon Go veteran or you're just starting out, you should know that playing the game might be dangerous. Luckily for you, there's an infographic that offers several tips and tricks on staying safe while still focusing on the game.
DON'T MISS: One of Apple's biggest wholesale partners is already taking iPhone 7 preorders
Unlike other mobile games, Pokemon Go requires you to actually walk out and about to collect Pokemon and other items, and to fight others. That means you have to take into account several issues that you might not normally think of when playing a game on a smartphone at home.
For instance, you should make sure that you're equipped for the long walk or drive ahead. Get water and food to prevent dehydration and replenish energy.
You should also be aware of your surroundings and avoid strange places as well as private property when scouting for Pokemon. Pay attention to your personal belongings, watch your data allowance and battery consumption, and don't play the game while driving.
These are just some of the safety and security tips Boom Essays included in the infographic below, but there are plenty more that you need to check out.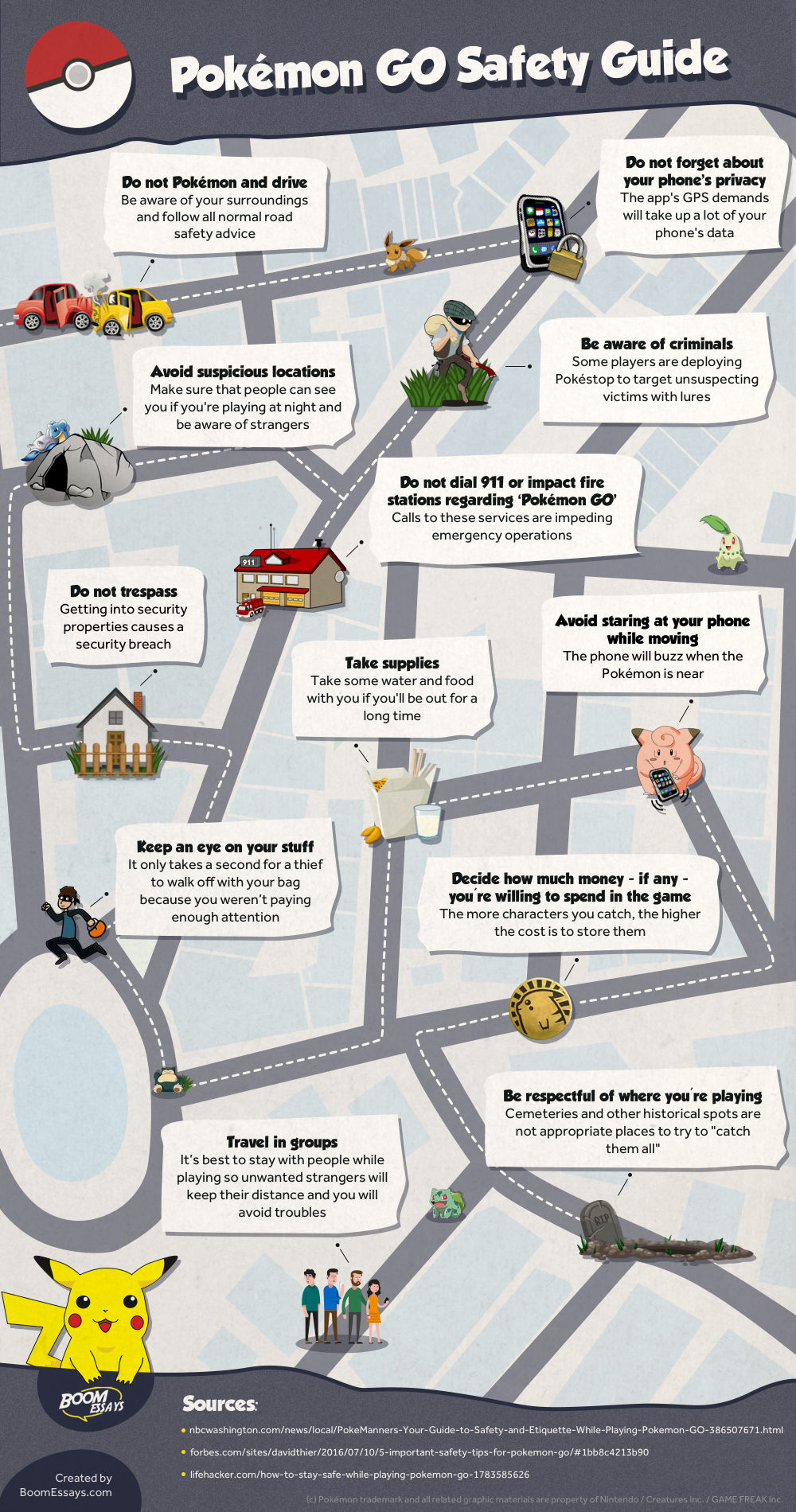 Are these precautions necessary for playing Pokemon Go? Well, we've seen our fair share of stories involving people getting hurt, robbed and even killed while playing the game, which means some players really could use them.