A pair of screen protectors believed to have been made using accurate Pixel 3 and Pixel 3 XL schematics leaked a week ago, and the flood gates have now been opened. Since that big leak on Monday we've seen several subsequent reports covering rumored Pixel 3 and Pixel 3 XL details. Graphic designers have also begun to mock up Google's next-generation Pixel smartphones based on what we think we know so far, potentially giving us our first look at the Pixel 3 and Pixel 3 XL's new designs. It appears as though both new Pixel phones in 2018 will be significant upgrades compared to their predecessors, the current-generation Pixel 2 and Pixel 2 XL smartphones. The third-generation Pixel phones will also feature different designs just like their predecessors, and the larger Pixel 3 XL will definitely be the more controversial of the two. Why? You guessed it: Because it's going to copy Apple's notch from the iPhone X's display.
Like every other Android phone maker that copied the iPhone X's notch, Google's notch on the Pixel 3 XL will be inferior to Apple's design because Google won't use Apple's brilliant but pricey solution to eliminate the phone's "chin" bezel at the bottom. According to a new rumor that popped up on Monday morning, however, there might be one important way that Google's Pixel 3 XL design is better than the comparable "iPhone X Plus" phablet Apple plans to release this coming September.
Hardcore Android fans are typically the ones who buy Google's Pixel phones. Of course, hardcore Android fans are also the ones who tend to inherently hate everything Apple does. Apple offered a new take last year on the notch cutouts that began to pop up on smartphones, and now almost every single Android phone maker on the planet has copied Apple's design. Later this year, that massive list will also include Google. Love it or hate it, people figured the notch would make its way to at least one 2018 Pixel phone when Google added official notch support to Android P.
Here's an image that likely bares a very close resemblance to the Pixel 3 and Pixel 3 XL Google will release sometime later this year: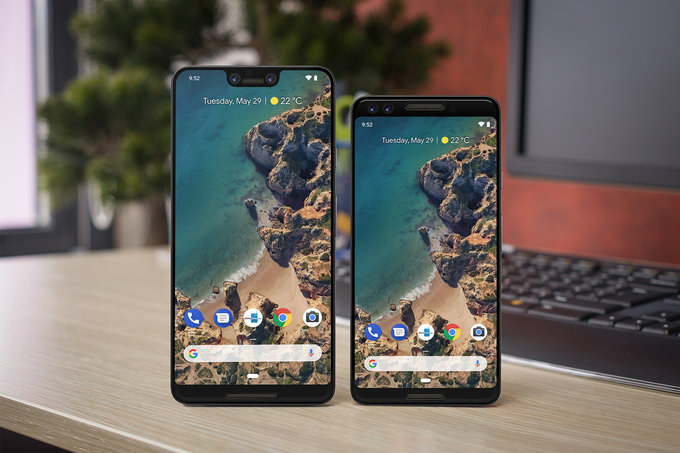 The Pixel 3 XL on the left features a design that is both sleek and modern, though the chin bezel at the bottom is unsightly. So far Apple is the only company with the creativity and resources to eliminate that bottom bezel. Smartphones have that empty space beneath their screens because the display controller is positioned at the bottom of each panel. Apple uses a pricey flexible OLED display that actually bends behind itself at the bottom so that the display controller can be hidden behind the screen itself. Here's an illustration that helps explain it: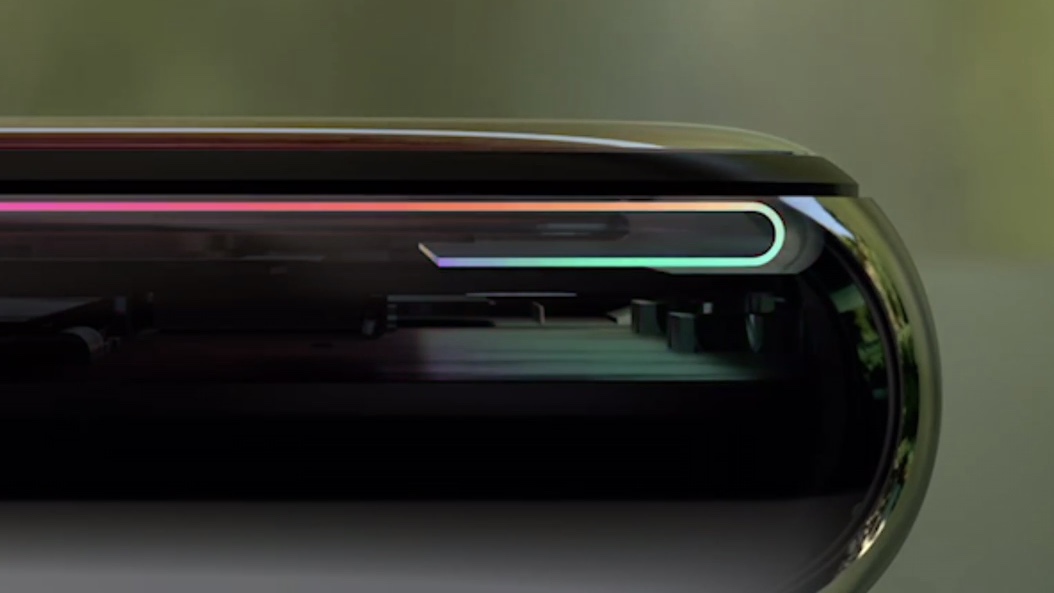 It's a brilliant solution, and Apple is expected to use it once again on its 2018 iPhone models. Apple has always been a step ahead of rivals when it comes to smartphone design, and rival smartphone makers have been copying iPhones since the very first model debuted more than a decade ago. Apple's designs aren't perfect though, and there's one thing about the upcoming iPhone X Plus that has me worried. In fact, I don't think I can live with Apple's upcoming iPhone X Plus.
The current-generation iPhone X is too small. On paper, the 5.8-inch OLED display seems like it's a great size. But since it has a narrow 19.5:9 aspect ratio, it actually has less surface area than the 5.5-inch screen on Apple's iPhone 8 Plus. A bigger version like the upcoming "iPhone X Plus" (which is in quotes because no one knows what the phone will actually be called) should be great news for me and other iPhone users who agree that the iPhone X is too tiny, but rumors from the world's top Apple insider Ming-Chi Kuo suggest the new Plus model might actually be too big. It'll feature a large 6.5-inch screen according to Kuo, while the sweet spot will seemingly be occupied by the new mid-range 6.1-inch iPhone model.
If you want a flagship phablet with a nice big screen that's still compact enough to be used comfortably with one hand, it looks like Google's new Pixel 3 Xl might be just what the doctor ordered. According to a new rumor from @OnLeaks on Twitter, the new Google phablet will feature a screen that measures about 6.2 inches diagonally, while the smaller Pixel 3 will have a 5.3-inch screen.
The Pixel 3 XL will likely be a bit taller than the upcoming iPhone X Plus thanks to its big chin bezel, but that's okay. A few extra millimeters in height won't impact a person's ability to use the phone comfortably with one hand. If the Pixel 3 XL does have a smaller screen that measures about 6.2 inches diagonally though, it might end up being the perfect size.