A few days ago, a design detail in Android P public beta suggested the Pixel 3 will copy the iPhone X, just like most of this year's Android handsets. That wouldn't be surprising considering that when Android P rolls out, all notch designs will be supported when it comes to software. A new discovery in Android P now teases a Pixel 3 design that completely different from what we were expecting, however, and it may at the very least confirm a few key details about Google's design ambitions.
One of the worst things about the Pixel 2 series is that Google brought a 2016 smartphone design to a smartphone market that already had plenty of "all-screen" smartphones, including the Galaxy S9 and iPhone X. Google last fall confirmed that all-screen Pixel phones are in the making by saying that it decided to remove the headphone jack from the Pixel 2 series exactly because it wants all-screen phones.
With that in mind, let's check out the following images, which was discovered in the Android P beta and posted on Slashleaks: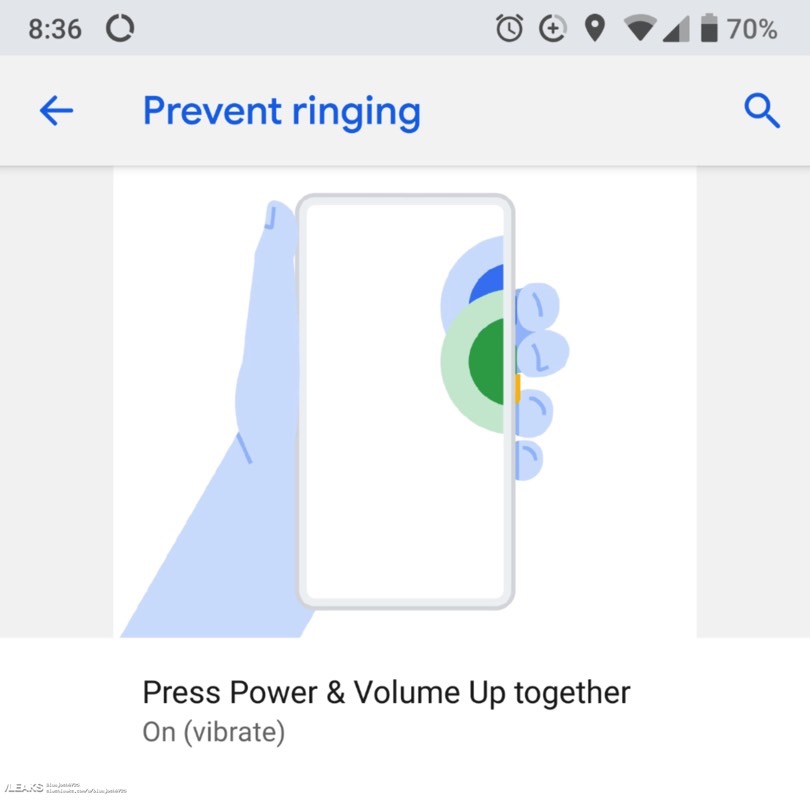 As you can see, Google is showing what appears to be a full-screen smartphone with no notch. That's the kind of smartphone design that's not possible just yet, as front-facing elements including the camera, speakers, and various sensors can't be placed under the screen.
While it's possible Google is using these generic images in Android P because most smartphone makers have all-screen designs in their 2018 portfolios, Google's choice is also an indication that the Pixel 3 will have an all-screen design.
That said, we'll have to wait and see whether Google's Pixel 3 will look more like the iPhone X or the Galaxy S9. This image, however, seems to suggest Google is a fan of phones with minimal bezels all around the screen.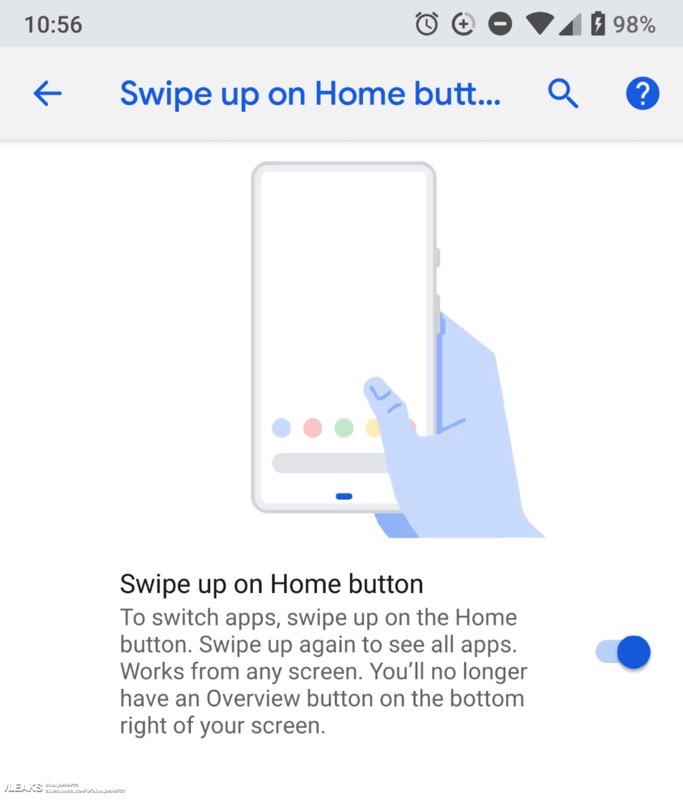 So if Google does copy the iPhone X, it might do something all Android device makers avoided so far, and that's to copy the iPhone X's design the proper way. All Android phones with notches still have an ugly chin at the bottom because that's the cheapest way to go. Apple went the extra mile and created a true edge-to-edge screen by bending the flexible display inwards at the bottom so the display controller could be hidden behind the screen itself.
Should Google go the same route, the Pixel 3 might actually have a chance of standing out from crowd of iPhone X clones.