The Pixel 3 phones are finally official, which means we're done with rumors and leaks that would spoil everything about the new devices — here's our hands-on experience with the new Google phones. Google had little surprises left for the event on Tuesday, in spite of its teasers in previous days. But the company did reveal an interesting detail about the Pixel 3 phones that wasn't captured in the extensive leaks we saw this summer: The Titan M.
The Titan M is a security chip built for the Pixel 3, Pixel 3 XL, and Pixel Slate. Google created it, although the company had little to say about it, other than to make it clear that it's meant to protect your privacy.
Here's how Google refers to the Titan M in a blog post about the new hardware:
Second [Google guiding principle], we're committed to the security of our users. We need to offer simple, powerful ways to safeguard your devices. We've integrated Titan™ Security, the system we built for Google, into our new mobile devices. Titan™ Security protects your most sensitive on-device data by securing your lock screen and strengthening disk encryption.
It's unclear what the chip does to secure the lock screen or to strengthen disk encryption. Also, wait, wasn't disk encryption already secure before?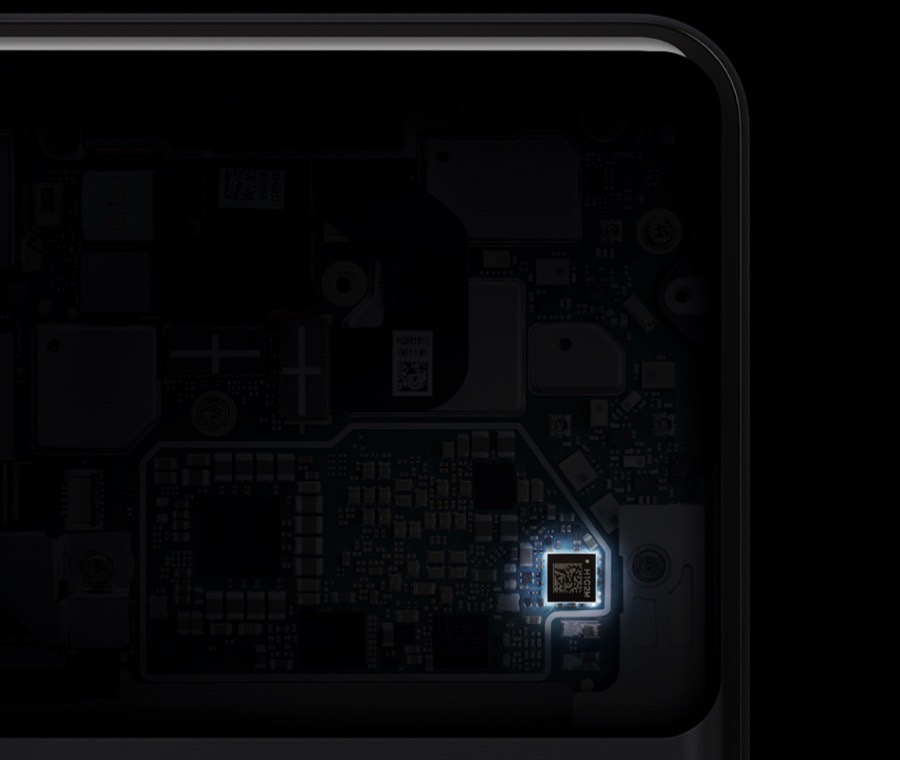 On the Pixel 3 pages, Google provides the image above, and tells users that the Titan M security chip, "built custom for Pixel 3, helps secure your passwords and operating system."
Last year, Google surprised the world with a custom image processor that wasn't enabled initially on the Pixel 2 phones. A year later, the company designed a security chip that may be even more exciting than the camera processor, and which may have no rival on competing devices. But Google didn't explain it in detail, so we have no idea what it does to improve user data security.
On the other hand, Google may not want to go too deep into data security just yet, as the company still has to clarify its behavior related to that Google+ mess that was revealed just before the Pixel 3 launch event.