The Pixel 2 is one of the most exciting phones launching in the second half of the year, although it'll hit stores much later than the Galaxy Note 8 and Apple's new iPhone 8. But we still have more Pixel 2 leaks to show you, and we're certain that Android fans are going to like what they see.
A few days ago, 3D renders based on purported Pixel 2 schematics were leaked, and that was just days after a first render of the new Pixel phones was posted online. Soon after that, we saw other Pixel 2 cases pop up on Amazon.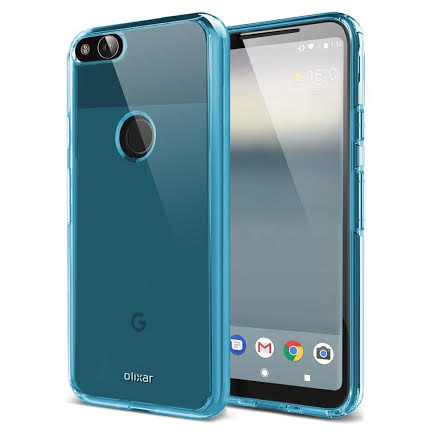 A different case maker seems to be very confident it has accurate Pixel 2 design knowledge. In fact, it's so confident that it has already released the first Pixel 2 cases.
Olixar, which launched protective cases for other smartphone models well ahead of their releases including the Galaxy Note 8 and the iPhone 8, is out with a new line of cases that will supposedly fit the Pixel 2. The company partnered up with MobileFun to sell them, and you can already purchase the new FlexiShield cases for as little as $5.99. The cases are available in Pixel 2 and Pixel 2 XL versions, and come in various colors, including black, blue, purple, and clear.
The cases indicate that Google's new Pixels will have rear-facing fingerprint sensors just like the first-generation handsets. But unlike last year's Pixels, the Pixel 2 phones will lack a headphone jack — the Olixar cases lack cutouts that would fit a 3.5mm audio port. Olixar's renders also indicate the Pixel 2 will have a glass-and-metal rear shell, but the glass region will not incorporate the fingerprint sensor.
MobileFun tells us via email that the cases can be found on its UK and US sites, so you can order one already if you feel confident the case maker is right on the money with the Pixel 2 design.