Pundits keep asking themselves what Steve Jobs would do every time Apple makes a questionable move. But not everything Apple's visionary leader imagined about the iPhone actually made it into the final product — and that's really a very good thing, because the iPhone that we know and love may have had an entirely different look and software experience.
After a couple of videos leaks showed us alleged prototypes of the original iPhone, running competing UI designs, former iPod guru Tony Fadell, who actually worked on the first iPhone while at Apple, revealed some of the things that happened during development. That includes some of peculiar requests Jobs had for the engineering teams that were working on the product.
After Sonny Dickson had released a couple of videos showing an original iPhone design based on the iPhone, Fadell reached out to The Verge to comment on the clips. The former Apple exec said that everyone involved with the iPhone project worked together and that there were not two competing designs, as Dickson had reported. "It was a competing set of ideas, not teams, and we were all working on it," he said.
Fadell also revealed that, while the user interfaces in the video seem to be accurate, they never ran on iPhone prototypes. Instead, they were running on Macs without access to the hardware. It's unclear who ported the UIs to the iPhones in the video, Fadell said.
"Someone, somewhere ported that thing, and that's why it's shown side by side," he said. "It was never, we never had anything like that at Apple when we were making decisions."
He also revealed some of the things Jobs wanted for the iPhone that could have changed the phone forever.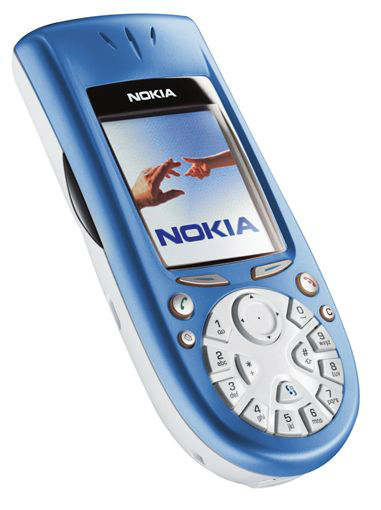 "A lot of us saw very early on that you couldn't make the click wheel work for dialing a phone really quickly," the exec recalled. "So we'd say, 'Steve, we don't want to spend time on this.' And Steve would go, 'No, I want you to do it. Go and do it. You have to try it. Try.'"
The problem with the iPod phone design is that you could do almost anything with the click wheel on it, except for quickly dialing a phone number. That device had a physical click wheel, not a digital one like the one in the video. The UI from the video was actually intended for an iPod that would feature a bigger screen in the same compact body.
"We tried everything," Fadell said about the project. "We tried having little buttons on the click wheel so you could click. There was a Nokia phone where they had a circular pattern for the numbers, in hard buttons, and Steve was like 'Go make that work.' So we tried that."
At Jobs's request, the engineers tried to come up with an iPod phone that would have resembled the Nokia phone in the image above, and they worked on it for about 10 weeks before giving up. Jobs was equally adamant on the iPhone having a virtual keyboard — which was a great idea — even though not everybody working on the project was convinced of its utility. "No, we're going to make this keyboard work, on the glass," Jobs would tell them.
Fadell also revealed that Jobs wanted to make the switch from ARM chips to Intel after the iPhone became a success. Thankfully, that never happened, and Apple ended up creating a series of class-leading ARM chips that currently have no equal in the mobile business.
On top of what Fadell revealed in the interview, it's well documented that Jobs opposed the idea of developers creating apps for the iPhone. He was finally convinced that Apple should open iOS to third-party apps, which proved to be a great decision for Apple, for developers, and for users.