In typical OnePlus fashion, the Chinese smartphone maker has revealed plenty of details about the upcoming OnePlus 6T phone before its launch in October. We already know the handset comes with an in-display fingerprint sensor, that it won't have a headphone jack, and that T-Mobile will sell in the USA. On top of that, we saw a bunch of leaks that featured the purported design of the OnePlus 6T. The phone, spoiler alert, looks a lot like the Oppo R17 Pro. And now we have actual photos of the handset.
Posted on Weibo, the images below show a device with an all-screen design. Yes, there's a notch at the top, but it's even smaller than the OnePlus 6's notch. It's a teardrop notch similar to the Oppo R17's.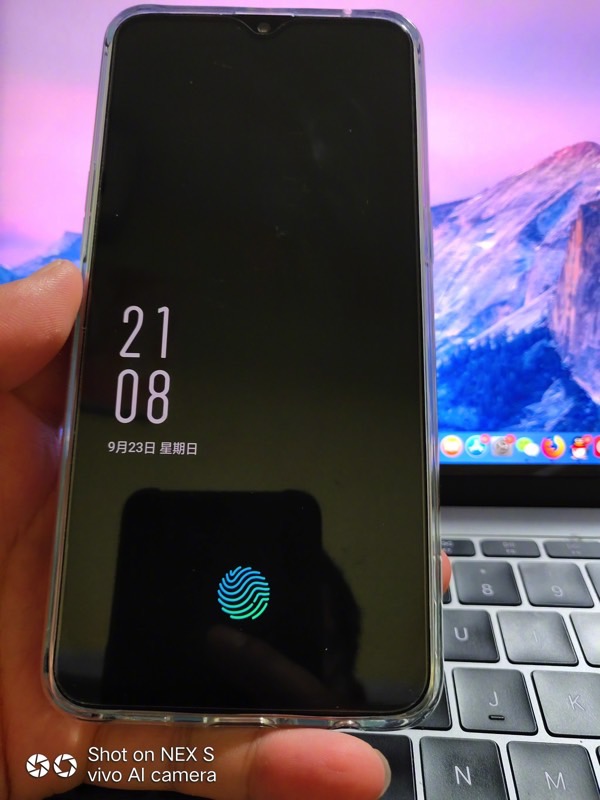 As you can see, the device also features an in-display fingerprint sensor.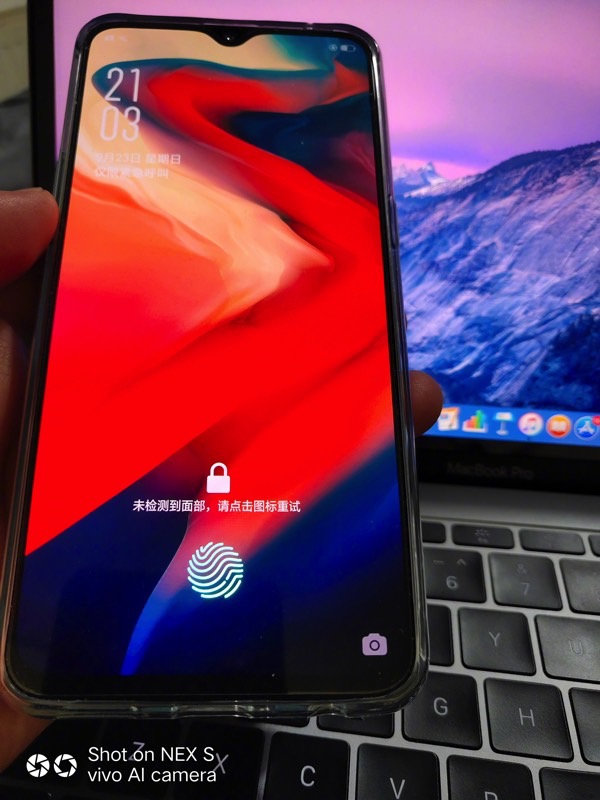 Also, there's the Never Settle motto on top of that wallpaper, which seems to indicate this is indeed the OnePlus 6T.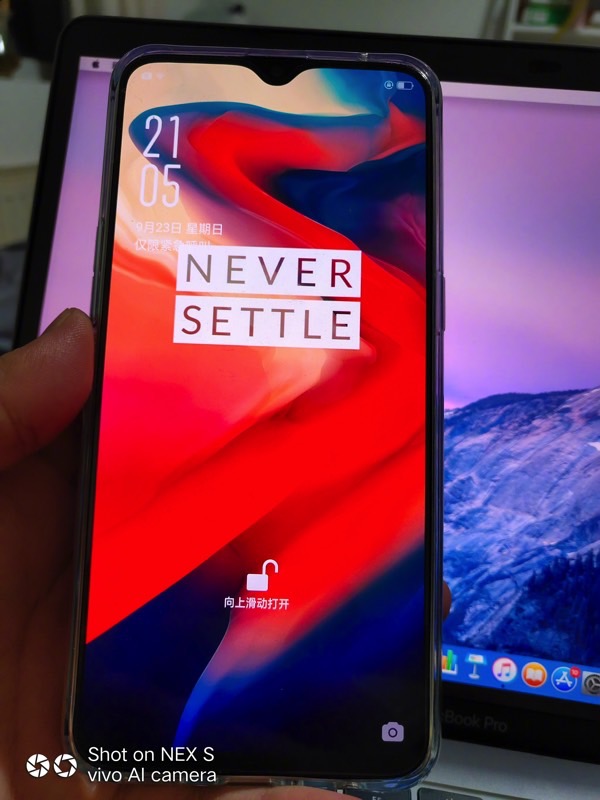 However, we don't have actual images of the rear of the phone, which could further confirm this is the OnePlus 6T and not an Oppo R17 Pro rocking a Never Settle wallpaper. The Oppo R17 packs a triple-lens 3D camera on the back, and the OnePlus 6T is rumored to feature a dual-lens camera.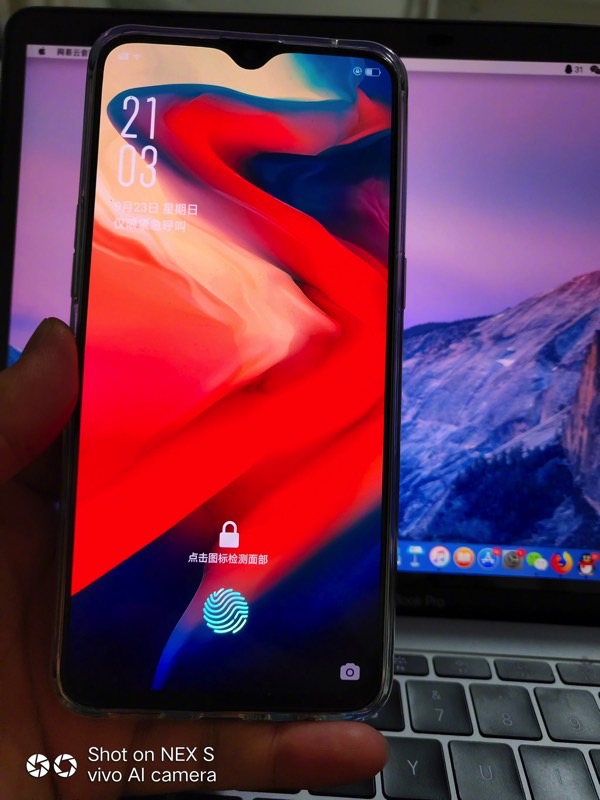 Also, the person who snapped these images didn't share any photos from inside the Settings app that could further prove this is the OnePlus 6T. As you can see in one of the pictures, the phone is unlocked, which means this hands-on experience could have provided a lot more details about the phone.
But even if this isn't the OnePlus 6T, it certainly looks a lot like what we expect from the next OnePlus flagship.